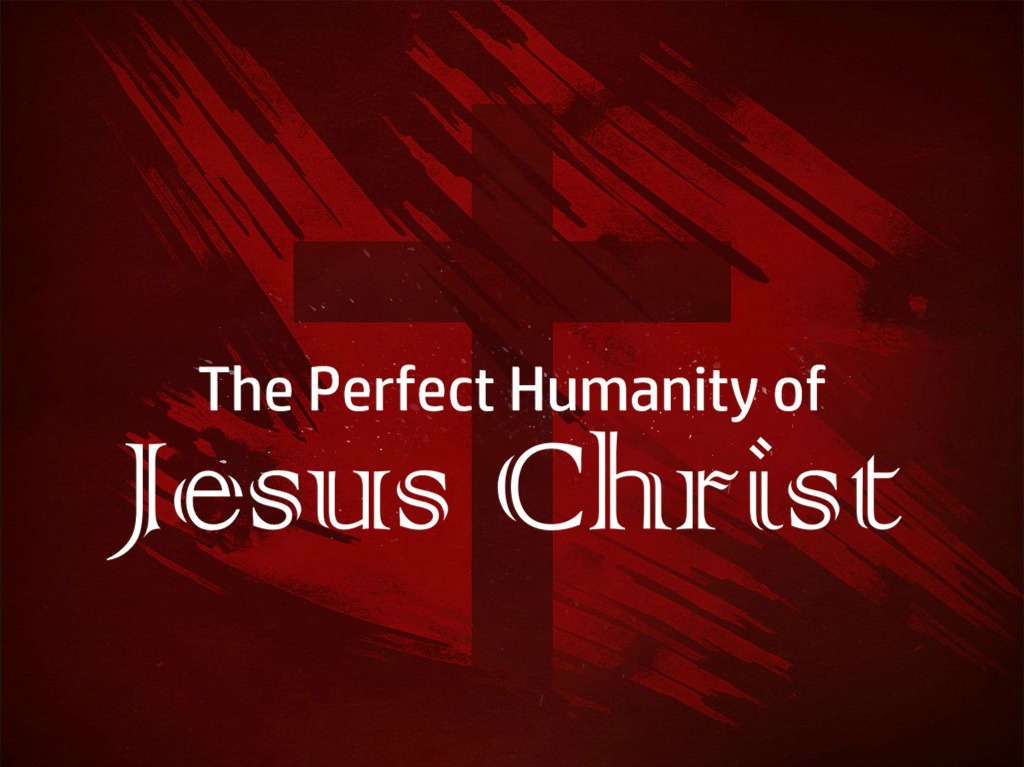 To View the Outline, Click Here
To View the PowerPoint, Click Here
1.  JESUS CHRIST PARTOOK OF PERFECT HUMANITY:
Scriptural Reference:
"Forasmuch then as the children are partakers of flesh and blood, he also himself likewise
took part of the same; that through death he might destroy him that had the power of death,
that is, the devil" (Hebrews 2:14).
In Jesus Christ we see perfect humanity. Jesus Christ was God-man: very God and perfect
man. We do not use the word "perfect" with Deity for there is no degrees of perfection with
God. Accordingly we say that Jesus was very God and perfect man.
Jesus was a perfect man, but such statements as "Mary was the mother of God Almighty," and
"The Blood of Calvary was the Blood of God," are incorrect and must be qualified. There is
truth embraced in such statements for God was manifested in the flesh, which was born, and
which died, and the Word-Incarnate was God. However, God Almighty could neither be
begotten nor die. There is no Scripture to prove that the flesh of Jesus was not the same as
ours, only in the stated fact that He was sinless. The Scriptures clearly state that the Lord took
on flesh blood like His children. (Hebrews 2:14). This passage proves that the Father, the
Eternal Spirit, manifested Himself in flesh in order to save His children.
2.  JESUS IS CALLED A MAN:
Scriptural References:
"They saw the young child with Mary his mother…" (Matthew 2:11).
"And being found in fashion as a man, he humbled himself, and became obedient unto death,
even the death of the cross" (Philippians 2:8).
"For there is one God, and one mediator between God and men, the man Christ Jesus" (I
Timothy 2:5).
No less then eighty times in the Gospels does Jesus call Himself "The Son of Man."
References are made to:
The Seed of Abraham;
The Seed of David;
The Lineage of David;
The Seed of the Woman.
To View the Outline, Click Here