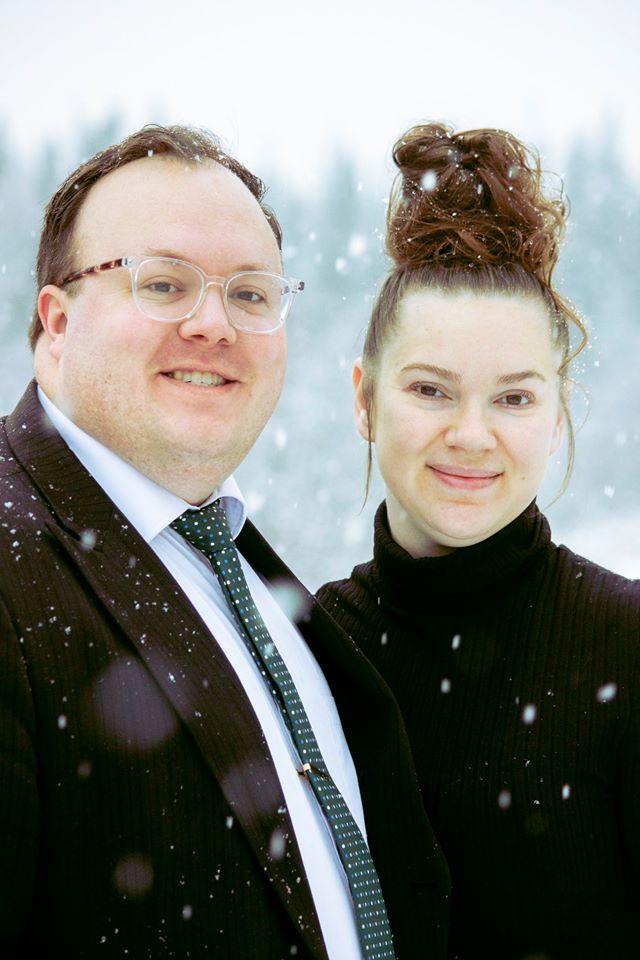 Keeping the church connected, unified, and growing during this time of quarantine-mandated dispersing has no doubt provided a challenge for several apostolic churches. The Sanctuary Alaska, is rising to the occasion and implementing new strategies to connect with its members, prospects, and converts. What are these new strategies? Pastor Derrick Seagraves, graduate of Indiana Bible College, explained the details.
Bro. Seagraves utilized his church management software, Elvanto, to create "care groups " organized by neighborhood. "I included new people and even communi¬ty contacts in these groups," he mentioned. He was sure to include no more than ten households per group.
He continued, "Then, I prayerfully selected couples from our church to be
Care Coordinators in each group. I called them and challenged them to help care for people in this trying time."
Bro. Seagraves announced his idea for this innovative ministry in an online prayer meeting, and explained the roles for his care coordinators as follows.
"First, they are to talk to everyone in the group at least once per week. They are instructed to ask them if they are doing okay. If the member expresses that they have a need, the care coordinators are in charge of gathering those within their neigh¬borhood care group to meet that need."
Second, care coordinators are instructed "to invite people in their group to share prayer requests. We hold weekly prayer meetings on the video conferencing app Zoom, and the care coordinators bring the prayer requests to those meetings."
The final instruction is that care co-ordinators "pray for everyone in their care group always." The coordinators are Pastor Seagraves' own care group. He asks them if they are doing okay and prays with them.
"This also gives accountability that they are caring for others," he mentioned.
Bro. Seagraves then created a graphic on the media app Canva, and shared the message about his care groups with every local community Facebook group that he could. He explained in these community groups, that joining a care group is as easy as messaging The Sanctuary Church of Eagle River their phone number and email.
"The response has been universally positive," Pastor Seagraves remarked. Com¬ments from the community have included, "I love a serving church. Wouldn't belong to any other kind!" Within the first three days of launching this ministry, the care groups have already seen total strangers ask to become members.
The Sanctuary Church of Eagle River has proven that distance cannot stop the reach of God's people. And, according to Pastor Seagraves, "It took an afternoon to implement and is the best thing we've done so far during the Anchorage, Alaska COVID-19 mandates."