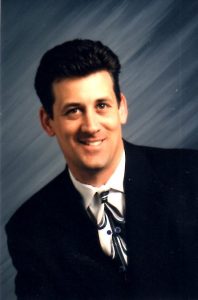 by Jonathan R. Perry
To View the Entire Article, Click Here
To Download the Entire Article, Outline, or PowerPoint, Click Here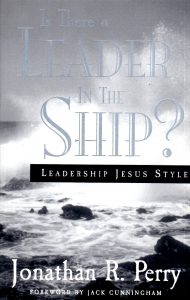 Followers can be fickle. I remember as a child, growing up in a preacher's home, hearing people talk about their commitment to the church and their pastor, my father. I recall a few who avowed if my father ever left the church, they were going with him — only to watch them move on without thought of the church or church leadership.
Jesus had the same kind of people in His following. They were faithful one day and gone the next. In fact, there was one instance where Jesus had a crowd so large, 5000 plus, that He had to miraculously feed them fish and bread. The following day, when the sermon spoke of dedication and commitment, they disappeared. Jesus looked at His disciples and told them, "If you want to leave, now is the time to go."
Followers may not always be as dedicated as they should be. Nonetheless, this should have no bearing on the fact that a leader must always remain dedicated to his followers.
A Good Leader Never Does Anything He Can Give Someone Else The Privilege Of Doing.
In the Gospel according to Mark, Jesus knew where He was going, but did not choose to go alone. He dedicated Himself to His followers by taking them with Him. Jesus, being God in the flesh, knew the disciples ran "hot" and "cold". I know that we, as leaders, want followers who are dedicated to us. However, many times we lack true dedication to our followers.
Jesus gives us great examples of how a leader can be committed to the followers.
A leader must always keep his focus on the big picture.
Jesus declared His mission statement in the beginning. He began His ministry in Luke 4:14. Soon after, when in the Temple and asked to read from the scroll, He read Isaiah 61:1. The mission statement of Christ can be found in Luke 4:18-19.
Luke 4:18-19 "The Spirit of the Lord is upon Me, because He has anointed Me to preach the gospel to the poor; He has sent Me to heal the brokenhearted, to proclaim liberty to the captives and recovery of sight to the blind, to set at liberty those who are oppressed; To proclaim the acceptable year of the Lord." (NKJ)
Throughout His ministry Jesus was confronted continually. The purpose was deviation from true ministry. Through all of the attacks of criticism and questioning Jesus remained dedicated to the mission and the followers.
Matthew 18:11 "For the Son of Man has come to save that which was lost. (NKJ)
A leader must lift his eyes, looking for eagles not being grounded by the turkeys.
Please excuse my slang, but a "turkey" is one who never sees beyond his own agenda and certainly doesn't want anyone else to either. It is a self-centered attitude that keeps one pecking at the ground, causing him to miss out on the grandeur of soaring the heights.
To View the Entire Article, Click Here
To Download the Entire Article, Outline, or PowerPoint, Click Here