You can build your church prospect file from church service visitors, individuals attending church socials and programs, door knocking, and church members family and friends.  But when your prospect list begins to grow and the names are overflowing your computer file, what then?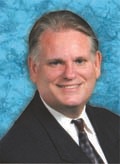 By Tim Massengale 
To View the Entire Article, Click Here
To Download the Entire Article Directly to Your Computer, Click Here
To View the Outline, Click Here
To View the PowerPoint, Click Here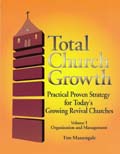 When Mark North walked into the church main office, Elder Vernon Baker sat hunched over the computer with a look of irritation on his face.
"Oh, come on!" The white haired pastor said under his breath.  He clicked on first one option then another as he searched for the correct menu.  Finally he broke into a grin. "Got it!"  Two more clicks and the printer in the corner of the room blinked into life and began to print addresses on bright white label sheets.
"Got what?" Mark asked, coming up behind him.  Brother Baker looked up.
"Mark!  Good to see you.  I was just getting the labels ready for tomorrow morning.  I'm having several church ladies come over to stuff and stamp invitations to our revival with Brother Morris next week.  Hoping for a great turnout."
Mark stood beside Pastor Baker watching the laser printer spit out one sheet after another.
Mark reached over to a pile of revival flyers on the desk.  The full-color brochures announced 'Endtime Holy Spirit Outpouring!' in large letters with a photo of an evangelist praying with several people during altar call.  A second stack was a personal letter from Brother Baker printed on church letterhead inviting everyone to 'experience the amazing power of Pentecost' at the upcoming weekend of services.
Mark nodded his head approvingly.  "Looks good!  Where are you getting your address from?"
"From our computer prospect file," Brother Baker answered.  "We have over six thousand names and addresses of people that have had contact with our church in some way.  We use this database for mail outs five or six times a year.  All of our new converts have come from this database."
"No kidding?" Mark answered in surprise. "Every one of them? How's that?"
"Well, we enter in all of our first time guests into this prospect file.  Remember what I told you – 100% of your new converts come from your church guests.  But we also add lots of other address from various church ministries."
"Such as?" Mark asked, eyebrows arched.
"Well, all our bus parents are in this database.  When we go door knocking and find someone that expresses interest, we will add them also.  At least once a year we ask all our church members to submit the names of family, friends and co-workers to whom they have been witnessing and who they feel would be open to getting various church invitations in the mail.  We also get names and address from those that attend our annual block party.  We get some contacts from street evangelism, our Songfest-In-The-Park concert, lots of places.  We also make sure all backsliders get added into our database too."
"That's so cool!" Mark exclaimed.  "And you have six thousand address?"
"Ah…let's see," Elder Baker replied, studying the computer screen.  "6,348 to be exact."
"Do you use them for anything besides mailing out invitations?"
"Well, when we enter the name and address into the computer, we also enter in the name of the person that gave us that contact.  We also enter the event or activity that resulted in the contact; and we always put in the date.  This information allows us to do several things.  First, if the contact came to the Easter drama, we will send an extra mailing or two to all who have attended our drama before.
To View the Entire Article, Click Here
To Download the Entire Article Directly to Your Computer, Click Here
To View the Outline, Click Here
To View the PowerPoint, Click Here