Matthew's picture is painted or drawn from the Jewish view­point, specifically, and his slogan is: "Behold the King!" Firstly, His person; secondly, His propaganda; thirdly, His passion. Mark's picture is drawn from the viewpoint of the Servant, and follows closely Matthew's outline. Luke's Gospel has been called, "The analytical picture," and the masterly diction and technique of the scholar is its distinctive characteristic.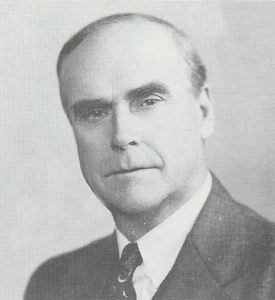 By Frank J. Ewart
To View the Entire Article, Click Here
To Download the Entire Article Directly to Your Computer, Click Here
To View the Outline, Click Here
To View the PowerPoint, Click Here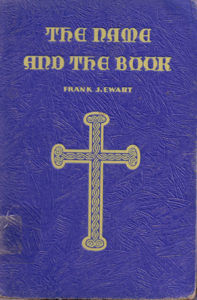 "What could be easier than to form a catena of the most philosophical defenders of Chris­tianity, who have exhausted language in de­claring the utter impotence of the unassisted intellect, in dealing with the Absolute? 'Trust your reason,' we are told, till we are tired of the phrase, 'and you will become Atheists or Agnostics.' We take you at your word; we become Agnostics." -LESLIE STEPHEN.
"I thank Thee, O, Father, Lord of heaven and earth, that thou halt hid these things from the wise and prudent and revealed them unto babes."—JESUS.
"We speak the hidden wisdom of God in a mystery, which none of the princes of this world knew; for had they known it they never would have crucified the Lord of the
Glory."—PAUL.
IN THE second quotation given above, Jesus plainly states that "THESE THINGS" that are hid from the wise and prudent, and revealed unto babes, are double revelations about the identi­ties of God and His Son: "No man knoweth who the Son is but the Father; likewise knoweth no man who the Father is but the Son, and he to whomsoever the Son will reveal Him." Doctor Weymouth translates, "It" for "Him," in this passage. (Luke 10:22) 22) The reason is that a mystery is involved: The only being in the world who knew the identity of The Son was The Father; likewise the only being on earth who knew the identity of the Father was the SON. When the question of the identity of the Son came up, a man had to go beyond the limits of "flesh and blood" to get a revelation of the mystery—even to the ONE BEING who knew the secret. "And Jesus answered and said unto him, Blessed art thou, Simon Barjona: for flesh and blood hath not revealed it unto thee, but my Father which is in heaven."
This revelation was of tremendous significance, as the Master showed by His statement regarding it: "I say unto thee, that thou art Peter (Greek, Petros—a little rock) and upon this rock (Greek, Petra) I will build my church, and the gates of hell shall not prevail against it." He does not promise to build His Church on Peter, as Roman Catholics claim, but upon Himself, as Divinely revealed, as Peter is careful to tell us afterwards. (I. Peter 2:4-9) In other words, the Church of Christ is built on a revelation from the Father of the identity of the Son. If you wish a revelation of the identity of the Son, go to the Father: for, "no man knoweth who the Son is but the Father."
When a man was exercised in spirit about the identity of the Father, and interrogated, emphatically: "Show us the Father?" Jesus answered him, "Have I been so long time with you, and yet hast thou not known me, Phillip? He that hath seen me hath seen the Father; and how sayest thou, then, Shew us the Father?" Then the explanation of the mystery: "Believe me that I am in the Father and the Father in me!" Then the supreme evidence that there was no separate identity between the Father and the Son: "The words that I speak unto you, I speak not of myself; but the Father that dwelleth in me, he doeth the works."
To View the Entire Article, Click Here
To Download the Entire Article Directly to Your Computer, Click Here
To View the Outline, Click Here
To View the PowerPoint, Click Here