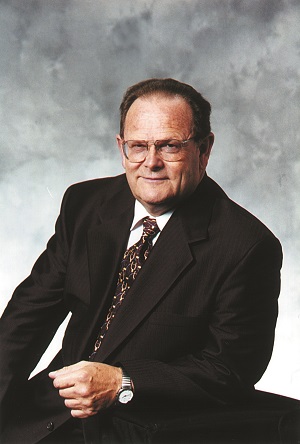 By David Reynolds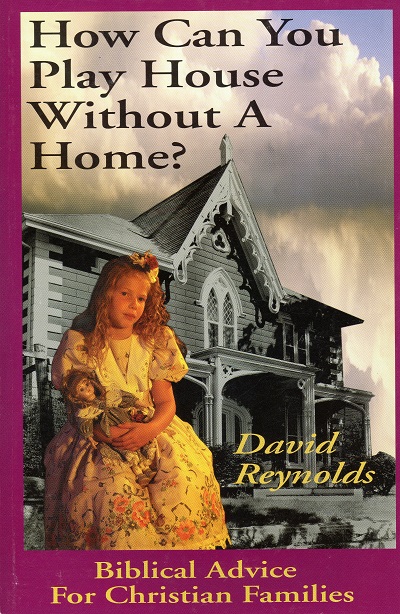 The main cause of divorce is sin and sinful ways of living and thinking. It is also caused by the pressures of our modern society. No matter the cause, it all could be solved by allowing God to heal the wounds and by living by the principles laid down for us in the Word of God. God has a plan for our families and it is peace and love in the Holy Ghost.
Let us look at the main causes and hopefully be able to keep it from happening to your Christian home.
Lack of commitment.
This is a trait that seems to be a problem in our society ever since the time of the baby boomers in the 1960's. People have a hard time really committing to anything or each other. It is hitting our country, our churches and it is hitting our families.
This may seem a new problem to us but it was also a problem back in the Old Testament days.
"To deliver thee from the strange women even from the stranger which flattereth with her words; which forsaketh the guide of her youth, and forsaketh the covenant of her God" (Proverbs 2:16-17).
In Malachi the question is asked, "Why is not the Lord hearing me?" The answer comes back, "It is because the Lord is acting as a witness between you and the wife of your youth, because you have broken faith with her, though she is your partner, the wife of your marriage covenant" (Malachi 2:14 NW).
We, as a nation, need to return to commitment. We need to remember the marriage covenant is between not only us and our spouse but also between God and us.
"Therefore what God hath joined together let not man put assunder…"
You might claim that you fell into love. However, if your marriage is to last you must will yourself to love. Love needs the commitment and stability of marriage for it to flourish and to blossom.
Lack of communication.
Due to our modern lifestyle we are going so fast we are not talking or listening to each other. The cares of this world and the deceitfulness of riches, are causing us to give each other things but no time and no talk.
Television also has taken its toll on our modern family. I have heard it said, "We used to live in living rooms filled with conversation and now we live in family rooms dominated by a television. We used to sit on the front porch on summer evenings and talk and tell stories to each other. Now we sit impassively parallel to each other watching the boob tube.
We all need to get our priorities straight. Things are not important; entertainment is not important—people are.
Financial debt is causing undue strain on marriages.
Many families break up because of financial strain. Their outgo is greater than their income. We no more are satisfied with the simple life. We want all that our fathers have after a life time of hard work, only we want it now.
God wants us to get our needs and our wants sepa­rated. Credit is so easy to get and so hard to get out of. With easy credit we think we can have both. He prom­ised to supply only our needs.
When we do get into a financial tight place the only thing we in America can think of is more income. We immediately think of the husband getting a second job, which will take time away from the family, or we want the wife to go out and work, which will take her away from the home and the children. These solutions always cause more stress.
We as Christians need to first see how we can spend less. By living in less affluent homes, by using coupons, by sewing most of our clothes, by eating less prepared food and by eating less at the restaurants, we usually can save enough, to balance our budget.
"My God shall supply all your need according to his riches in glory by Christ Jesus" (Philippians 4:19).
God wants us to live a simpler and less stressful life. We all would be happier if we had one job and the wife was allowed to stay home in the role of homemaker, so as to be a wife and a mother.
"Consider the lilies of the field, how they grow; they toil not, neither do they spin: And yeti say unto you that Solomon in all his glory was not arrayed like one of these. Wherefore, if God so clothe the grass of the field, which today is, and tomorrow is cast into the oven, shall he not much more clothe you, 0 ye of little faith" (Matthew 6:28-30).
Wives, accept the job and the income your husband provides. If he is hard working and is doing his best, show him you appreciate him. This is important, for a man's self-worth is very much wrapped up in what he does for a living.
"For I have learned, in whatsoever state I am, therewith to be content" (Philippians 4:11).
Discipline: Too harsh or too easy, is a source of stress in marriage.
Marital problems happen many times over how discipline is administered within the family. It is very important that parents have an agreed upon plan. They also should have a plan to handle disagreements, away from the ears of the children.
If the children are undisciplined or if the discipline is left until father gets home, there will be constant tension.
"The rod of reproof give wisdom: but a child left to himself bringeth his mother to shame" (Proverbs 29:15). "Correct thy son, and he shall give thee rest: yea, he shall give delight unto thy soul" (Proverbs 29:17). Make sure you balance your discipline:
"Fathers, provoke not your children to wrath: but bring them up in the nurture and admonition of the Lord" (Ephesians 6:4).
Conclusion:
"The family is the building stone of social structure that provides a foundation to our civilization. Anything that corrupts or debases the idea of family hurts us all." M.C. Staiger
As Christian parents let us do all in our power to keep our marriage strong. If we don't we are hurting more than ourselves; we are hurting little children. Remember also, that from the beginning God made provision for and blessed marriage. He does not sanction, nor recognize, nor make provision for divorce.
Most divorces today could be saved if parents thought it was really important to save it.
"It cost far less to remodel than to build over anew."
Many a person has felt that the problems will cease if they can only get out of this poor marriage. They leave one marriage to start another only to face the same problems for they bring the problems with them. They were the problem.
Every marriage has it's stress and it's strain, but with the help of God we all can make it into something beautiful.
By faith see yourself sitting with your wife on the front porch at eighty five years of age, [maybe with no teeth] reading your Bible together. Then vision your children, and their children sitting at your feet calling you blessed.
The above article, "Divorce: From the Beginning It Was Not So" was written by David Reynolds. The article was excerpted from chapter twenty-six in Reynolds book How Can You Play House Without A Home?
The material is copyrighted and should not be reprinted under any other name or author. However, this material may be freely used for personal study or research purposes.