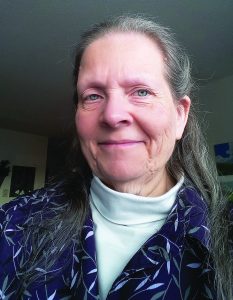 Do Our Entertainments Offend The Lord?
by Anne Ney
Pastors have long cautioned about the inherent dangers of worldly entertainment. Sis. Anne Ney, who attends Pastor Anthony Tamel's church in Milwaukee, Wis., seeks to better define how an Apostolic Christian should decide how to make Godly choices that will not grieve the Holy Ghost. Sis. Ney wrote a book entitled Do Our Entertainments Offend the Lord?, filled with practical guidelines for those wanting to make wise spiritual decisions.
"My book is a biblical guide that seeks to help the church examine entertainment choices to determine whether they may be enjoyed without reproach," said Sis. Ney. "We are called to avoid any unclean thing (II Corinthians 6:17-18). This is a principle that forbids us from aligning with wickedness. Much of what is generated by popular culture is filthy and depraved. Today, art, movies, music and recreation venues are packaged with such sophistication and glitz that they are able to draw in even the most conservative individuals.
"This book first discusses basic holiness and separation, citing specific examples of entertainments that should be avoided if we are to please God in all our ways. It does not suggest that all forms of secular entertainment are bad, and there is no call to smash our televisions or stay off the Internet. There are, however, practical guidelines given in how to choose entertainments wisely.
"I have included many stories that share personal choices and insights gained which relate to holy living. Most of the topics addressed have been on my heart for decades, and some appeared in short articles for church publications and as small group topics. It was not until after I gave a talk on worldly entertainments for a singles' meeting that I clearly felt the call to put this into book form."
As a single woman, Sis. Ney has made children a 40-year priority by teaching and writing children's small group topics and a Bible study. In preparation for this book much studying and research was done of Biblical principles, news articles and media habits. Some of her materials for Do Our Entertainments Offend The Lord? are being used to teach Bible school students overseas. She has written one other book, a Christian fiction novel, entitled In Search of the Armor. Sister Ney's hobbies include landscape painting and the great outdoors. She considers friends and family her greatest treasures.
Do Our Entertainments Offend The Lord? can be purchased for $7 online at either Pentecostal Publishing House or Amazon.com. Any questions or comments can be emailed to aney2news@gmail.com.