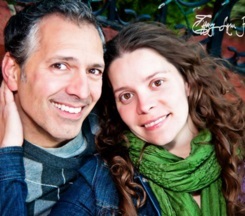 by David Sanzo
To View the Entire Article, Click Here
To Download the Entire Article, Outline, or PowerPoint, Click Here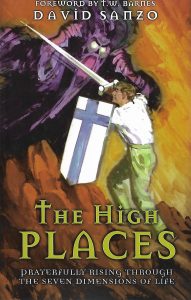 In Psalm 18:1, David said, "I will love thee, 0 LORD, my strength." So whatever is spoken of in the remainder of the psalm rests on the foundation of this statement. Everything that is described afterwards is framed within the context of David loving the Lord and the Lord being David's strength.
In Psalm 18:33, David went on to pray, "He maketh my feet like hinds' feet, and setteth me upon my high places." This is exactly what the prophet Habakkuk said. "The LORD God is my strength, and he will make my feet like hinds' feet, and he will make me to walk upon mine high places" (Habakkuk 3:19). First, he recognized the Lord as his strength. Then God made him to walk on his high places. Once David and Habakkuk made the Lord their strength, He gave them dominion over all their high places.
If we will but truly make God our strength and come to where we rely on Him, He will help us to exercise complete dominion over our high places. Those things that trigger the work of the enemy in our lives will lose their effectiveness against us. When we are possessing our high places or taking complete control over all our high places, the enemy is not able to rise up against us. He will have no stronghold in our lives.
Jesus said, "The prince of this world cometh, and hath nothing in me" (John 14:30). There was nothing in Jesus' life that gave the devil a stronghold in His life. All the high places were destroyed. When we destroy all the high places in our lives, we do not worry about Satan's strongholds against us. Without high places, he is defeated permanently. He is banished to empty darkness. We have knocked him out because we have operated using the killer's instinct.
When one nation seeks to overthrow another, they will use every spy, every organization, every plot of ground which they possess in the enemy's territory, and every device they have at their disposal which they deem necessary or helpful to achieve their goal. What is usually most valuable are the people and places within the enemy's borders that will betray their own country and work with the invaders. It is very difficult to overthrow and subdue a nation that is united.
The Romans found this out when trying to rule the British. The British found this out when they tried to rule the Irish.
When Satan seeks to destroy a person, he utilizes the strongholds that he has in that person's life. He cannot overcome us if our eye is single. He cannot succeed if our heart is pure. In the legendary stories of the search for the Holy Grail, Sir Galahad remarks, "My strength is as the strength of ten because my heart is pure." If our heart is pure, there are no strongholds from which the enemy can weaken our resolve to do the will of God. If our focus is not fragmented and our will is not splintered, he will fail. But if we are double minded, he gains a foothold in our lives.
To View the Entire Article, Click Here
To Download the Entire Article, Outline, or PowerPoint, Click Here