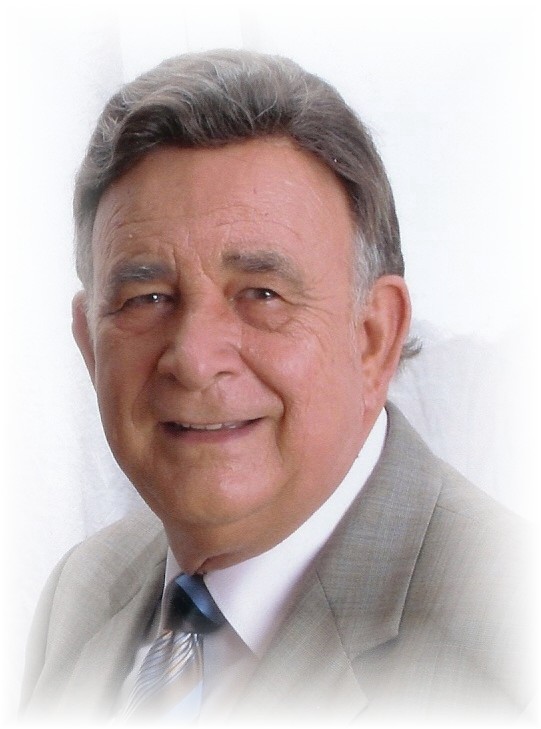 By Denzil Holman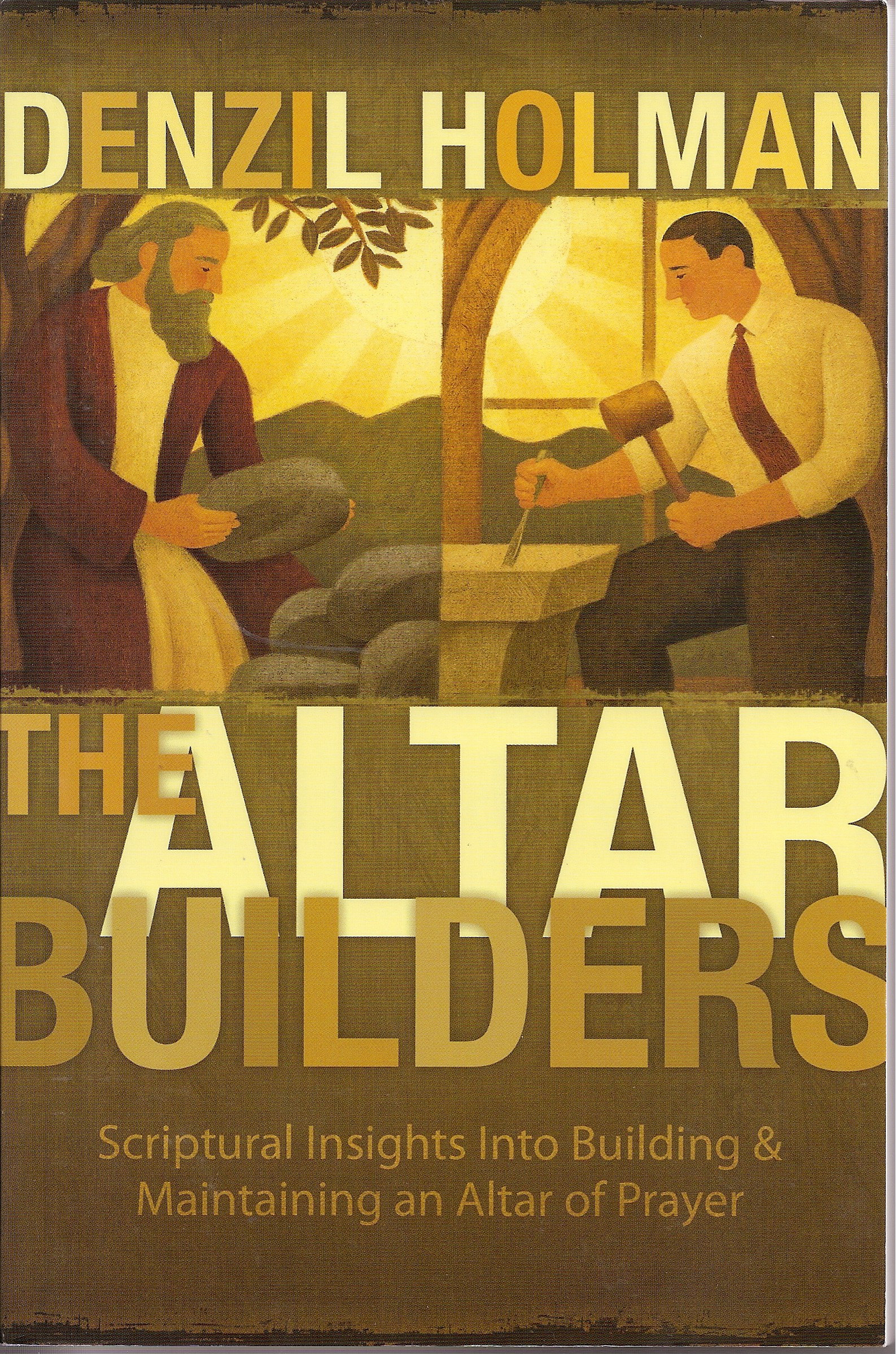 It was a typical central Arizona morning in the Valley of the Sun when God changed my life forever. I have heard the voice of God many times during my decades of ministry in that still, small voice, but that morning would be different. I would never forget that moment in time when God arrested me in my tracks with the message from Him.
I went outside to get something from the automobile and while I reached inside the front passenger door, the Lord stopped me with a quiet but unmistakable voice. He said to me, "My people have forgotten me days without number." I could feel the hurt and grief in His voice. I had traveled many miles and had ministered in churches across America about the importance of prayer in our relationship with God. However, that morning I was made more keenly aware of how much God longs to fellowship with us.
Awhile later I began driving toward Phoenix and was still meditating on what I had heard that morning. God jolted me out of my ordinary routine that morning. I asked, "How have your people forgotten you?" He answered me, "They never talk to me in prayer." I drove down Interstate 17 that morning in commuter traffic and tried to see the cars in front of me through my tears. I wept and repented over and over as I thought of the times I had neglected to pray.
I remember looking through the windows of the church in Bisbee, Arizona, three years ago and seeing the dust on the altar bench. If only that altar bench could speak, but it is only an inanimate object, a piece of furniture that was made and dedicated to be used as a place for people to meet God. Many tears had been dropped on that altar and were either wiped off or evaporated in time. Those tears had been there because earnest souls had been seeking God for various reasons and had poured out their souls there. Invisible chains of bondage had been broken, bringing deliverance from enslaving habits. Many, for the first time in their lives, had felt the presence of God and received the baptism of the Holy Ghost on bended knees in that church. But now the church was silent. The gentle whisper of the wind through the brown vegetation or the passing of cars on the highway in front of the church was all that was heard. The dust on the altars was partially because the town had dried up economically and the church closed. Dust is an enemy to a woman. A housewife looks at dust as a villain, an encroaching force that seeks to embarrass her when guests arrive and masks the beauty of fine-grained furniture. Neglect is often unintentional and just happens so gradually that it is hardly discernable.
My first automobile was a 1951 Mercury that I had purchased from my father for two hundred dollars. It had been the family car and about 100,000 miles had accumulated on it by the time that I bought it. Dad was diligent about maintenance, so it had served us well. I was eighteen and excited about my first car; I just put gasoline in it and kept on driving without thinking of checking the oil. I was driving to church on a Sunday night when I heard strange knocking noises underneath the hood. I stopped at a service station, and when we checked the dipstick, it was dry. We put two quarts of oil in it before it even registered on the dipstick. When I arrived at church, I received the expected and typical lecture from my concerned and irate father.
Sometimes, neglect happens when things valuable become commonplace and lose their freshness and newness. It can even happen in marriages and other relationships. The antidote is keeping things fresh and new.
Our walk with God is typified by the sacrifices that were offered morning and evening in the Tabernacle. The Israelites' relationship with God was to be renewed daily. Our relationship with God in prayer should be renewed daily and not neglected. Keeping a relationship alive and fresh is the opposite of neglect. Someone is working to keep it renewed.
The joy of prayer is an exciting one. The privilege of communicating with God personally is thrilling and not drudgery or boring. We will probably never be known here on earth outside our circle of influence, but it is so thrilling that we are known by God in heaven. When we repented of our sins, there were angels all over heaven that rejoiced.
Is it any wonder that David said, "I was glad when they said unto me, Let us go into the house of the LORD" (Psalm 122:1)? He also said: "Give unto the LORD the glory due unto his name; worship the LORD in the beauty of holiness" (Psalm 29:2).
Dust on the altars sends a strong message. Meeting with God at an altar of prayer has become too commonplace, or an attitude of neglect has crept into the relationship. Someone hasn't been praying lately. Why would there be dust on the altars? Someone hasn't been using them for whatever reason or excuse that would be offered. I am not offering rebukes or flinging accusations, but I am trying to wave a red flag of caution to cause us to stop and consider our position with God.
Several things could cause this to happen. The first is proper use of our time. Each one of us is allotted the same amount of time as our fellow man. Time is our servant, and we can spend it as we wish. Spending is the proper word to use because we are using it up and can never reclaim it. We can also invest our time wisely and be better stewards of this precious commodity. Eventually time will no longer be our servant but will become our master and tell us what to do. The passing of time is so subtle, but the sands are dropping in the hourglass. As years go by, it seems that the sand is dropping quicker but it really is going at the same, steady pace. Time is a cruel tool that etches wrinkles in our brows and bends our backs. We can throw the clock on the floor and smash it with a hammer, but time is still marching on. Many coaches have stopped the clock in football games but not in the game of life.
We have to discipline our time to seek the Lord at our altars. In our busy schedules, we have to set aside time to pray. It will seldom be convenient because something will always beckon for our attention. Nothing is ever accomplished tomorrow, but today is when things get done. Jesus warned us to take no thought for tomorrow. We need to work today because the night is coming when no man can work. The big lie of the enemy is to tell us to wait until tomorrow. "There will always be a better time to seek the Lord and build an altar."
It may be because we lack desire. What do we hunger for the most?
            Blessed are they which do hunger and thirst after righteousness: for they shall be filled (Matthew 5:6).
We may ask ourselves the question, what do I love the most? It is a rhetorical question that only we can answer before God. We may be distracted with other things and fail to choose the good part. We can be busy working for the Lord and not maintain our personal devotions. We can excuse ourselves saying that we are busily teaching home Bible studies, Sunday school, singing in the choir, and other responsibilities, but we fail to sit at the feet of Jesus.
Jesus was in the home of Mary and Martha when an incident happened that illustrates what I am writing about. While Jesus ministered, Mary was sitting at His feet, engrossed in His words. Martha was busily involved with household duties and became upset with her sister.
            But Martha was cumbered about much serving, and came to him, and said, Lord, dost thou not care that my sister hath left me to serve alone? bid her therefore that she help me. And Jesus answered and said unto her, Martha. Martha, thou art careful and troubled about many things: but one thing is needful: and Mary hath chosen that good part, which shall not be taken away from her (Luke 10:40-42).
This is not to say that we should ignore our duties in life, for we have all seen people who were so heavenly minded that they were no earthly good. We have to carefully make the proper decisions to prioritize our time. Some don't pray because of hidden sins and don't want to face God because they will have to confess and repent of them.
There can be sins of omission. Samuel considered it a sin to cease interceding for Israel.
Moreover as for me, God forbid that I should sin against the LORD in ceasing to pray for you: but I will teach you the good and the right way (1 Samuel 12:23).
Therefore to him that knoweth to do good, and doeth it not, to him it is sin (James 4:17).
Many times it is a pattern of drifting and neglect that causes us to not pray as we ought to.
I remember a time some years ago when I got busy and was neglecting to pray as much as I should, and before I realized it, I was being slothful. I was busy doing the work of the ministry and, like many others, while trying to serve the Lord neglected the good part. I went into my prayer room in my office and started talking to the Lord. I felt like a heel and repented of my sins of omission. I shall never forget the voice of God that morning when He spoke to me, "I have missed our times of fellowship." I remember the tender but chiding voice of God that called attention to my neglect.
While pastoring in Norfolk, I went fishing in Chesapeake Bay with a friend who came to visit from Kentucky. We went out for several hours and were enjoying ourselves fishing in our rented rowboat until we were out further than we realized. There were no signposts in the middle of the bay, and we had drifted too far out to sea. We tried unsuccessfully to get back to shore and finally had to call for assistance to get in safely.
I learned a valuable lesson that day that has a spiritual application. People drift further than they had planned to drift sometimes. Sin will take you farther than you planned to go and keep you longer than you intended to stay. Prayer is our connection and lifeline to God. We need Him just as we need oxygen to breathe for survival. The results of prayerlessness can be deadly to the inner man. It creates serious problems in our churches because carnality is a detriment to spirituality. Where there is no prayer, there is no power, and little prayer produces little power. Much prayer will bring much power with God. Lack of prayer makes our singing lifeless and without anointing and our teaching dull and without power and quickening of the Holy Ghost. Our baptisteries remain unused and altars are empty and void of new life. When a church is evangelistic and soul minded, there is more of a desire for prayer. A spiritual momentum flows when people are building altars. When a church turns inward, members pick and fight with each other and prayerlessness is rampant. The early church was a vibrant, evangelistic, praying church. The Book of Acts is filled with prayer meetings and miracles. When we cease to pray, we cease to be apostolic.
Idolatry is taking the worship that is due God and giving it to another object of worship. People will worship the one true God or the little gods that replace Him in their lives. We were created to worship God, and because we are made with a soul and desire to worship, people often create substitute gods to pay homage to. One of the reasons for dust on the altars in America is the replacement of God by other things. Innocent things can become idols if not kept in perspective while some are wrong under any circumstances.
Family relationships can become detrimental if allowed to come before God. Some will not live for God because of family ties and religions. Others allow possessions and cares of life to be placed on the thrones of their lives instead of the Lord Jesus Christ.
And take heed to yourselves, lest at any time your hearts be overcharged with surfeiting, and drunkenness, and cares of this life, and so that day come upon you unawares (Luke 21:34).
Charge them that are rich in this world, that they be not highminded, nor trust in uncertain riches, but in the living God, who giveth us richly all things to enjoy (1 Timothy 6:17).
Sports have become gods of worship in America and many other countries also. Their stadiums have become like temples to which people come to worship athletes. People stand in line to pay large sums for their autographs and swoon over the gods of sports.
I've known believers who worship their careers to the point that they will miss church services consistently and allow God to be displaced. I have been acquainted with others who would not give up their position in society due to their social status and careers to live for Jesus. There are some valid scriptural reasons why neglect of our prayer life can do harm to us. I have listed some of them in the remainder of this chapter.
Our walk with God is more than obeying His commandments and adhering to a life of separation. He is not a malicious tyrant watching and ready to pounce on us at the slightest infraction. His yoke is easy and His burden is light. We serve Him because we love Him and want to live pleasing in His sight. Our approach to an altar is to renew our relationship with Him. Dust on the altar may be an indication of our failing to renew our devotion to God. There is the possibility of a cooling of fervor and loss of that first-love devotion.
Even nature teaches us principles of renewal. The earth is renewed with rain, and trees and vegetation surrender previous years' foliage to make nutrients for new life. The joy of His way is that out of the earth others shall grow (Job 8:19). The magnificent eagle retreats to his safe place and there pulls out his feathers and waits to be renewed with new ones to soar into the heavens. He learns to wait until he has been renewed. They that wait upon the Lord shall be renewed and mount up with wings as eagles (Isaiah 40:31). Each year waterfowl hide themselves while growing new pinions before beginning their migration route. We hide ourselves in the cleft of the rock, wipe the dust off the altar, and get renewed in God. Our bodies go through a continual renewing as cells are replaced with new ones. The reason that we sleep at night is to renew our physical bodies, and the Scriptures admonish us to rest in the Lord.
I lived for many years in Arizona and witnessed the miracle of renewal when desert rains revived the dry, parched ground. I've seen the ground so dry that the top layer became dust and the vegetation turned brown and shrank into fragments of forgotten yesterdays. The blazing sun overhead threatened to annihilate any evidence of remaining life, and then suddenly clouds appeared from the south. They began building until they released their cargo of moisture on the receptive desert floor. The ground gladly received it, and within days, almost magically, the desert was transformed into vast meadows of grass and new, green vegetation.
If a person is dry and barren like the desert and his soul feels so thirsty, he can go back to an altar, and soon the rain of the Spirit of God will renew him in the Holy Ghost. Throughout the Bible, water represents the Spirit of God. As the natural earth cannot survive long without rain, we need the continual rain of God's presence.
In one of His parables Jesus said, "Men ought always to pray, and not to faint" (Luke 18:1).
If we don't pray, we'll grow weak and lose our strength. If we pray, it will keep us strong. We are in the end time and cannot afford to grow weak, allow our spiritual oil (Holy Ghost) to get low in our vessels, and not fulfill the will of God in our lives. We are so close to the coming of the Lord, and we don't want to miss the Rapture.
We need the strength of God to overcome the fleshly tendencies that war against the Spirit of God. Paul said, "In my flesh dwelleth no good thing" (Romans 7:18). Jesus said, "Watch and pray, that ye enter not into temptation: the spirit indeed is willing, but the flesh is weak" (Matthew 26:41). We need to watch and be prayerful, because we don't always know what is in our hearts.
The heart is deceitful above all things, and desperately wicked: who can know it? (Jeremiah 17:9).
We sometimes get indications of what is happening inside people by their conversation. What is inside their hearts will eventually make its way to the surface and be revealed.
For out of the abundance of the heart the mouth speaketh (Matthew 12:34).
We may not recognize the existence of a snare and trap that has been set for us. Sometimes it is hard to distinguish between blessing and bait. Always remember that the devil can be a roaring lion or a sly serpent. He has intentions of getting you.
For many years I hunted the forests and marshes for deer, squirrels, and waterfowl. I worked hard at camouflage and decoying tricks to take wildlife. Most of the time they were wary and difficult to shoot, but once in a while they made mistakes and I have them mounted in my den as evidence that they slipped up.
We pray to keep ourselves unspotted from the world. We are the light of the world, and even though the world is growing more wicked and perverse, our light is shining brighter. The darker the night, the brighter our lights will shine.
But where sin abounded, grace did much more abound (Romans 5:20).
We are in the world but not of the world. This world is not our final home, for we are pilgrims and strangers here. We can either affect the world or allow it to infect us. Jesus promised us that we can overcome the world even though we live in a dangerous and hostile environment.
The chameleon changes colors to match its environment to survive. It wants to blend with its surroundings. We don't want to blend in with the world and become like them. We can remain unspotted from the world with our godly lifestyle, outward holiness, and proper language that glorifies God. We will remain strong if we continually keep the dust from the altar and seek God in prayer.
It had been many years since Jacob had roused from sleep and realized that he had experienced a visitation from God. With trembling hands he had poured the oil upon the rocks and called that special place on earth, "Bethel, the house of God." He was on his way to meet Esau, his brother, and fear clung to him like leeches sucking the strength out of him. He realized that he needed a divine visitation and assurance from God again.
As he went on his way, a host of angels met him and he called that place Mahanaim (Genesis 32:1-2). He wanted an encounter with God again, and that night he wrestled with a theophany until the breaking of the day. He received a blessing from God and his name was changed from Jacob to Israel. He received more than a name change because for the rest of his life he walked with a limp. He called that place Peniel (Genesis 32:30). An encounter with God produces lasting effects.
Years ago, I was visiting one of the former military men who had attended our church when he was stationed in Norfolk and we were talking about old times as we rode in the car. He had drifted some in his consecration even though he was still attending a church in the Houston area. With a wistful tone in his voice, he said to me, "I wish that I was as close to God now as I was when I lived in Norfolk." I remembered his frequent visits to the church when off duty to pray alone at the altar. He had loved the presence of God and prayed much.
It is time to wipe the dust off the altar and return to Bethel, where we found God before, and meet Him again.
This article "Dust on the Altars" was excerpted from the book The Altar Builders. It was written by Denzil Holman. It may be used for study & research purposes only.