Engrafting the Word of God
By Carole J. Keller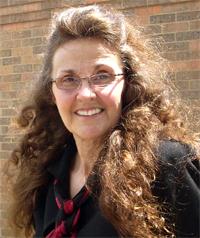 To View Entire Article, Outline or Powerpoint click here
What does it mean to "engraft" the Word of God, and what will engrafting do to restore life?
"Engraft" means to attach something; to "invigorate by instruction." "Invigorate" means "to fill with life and energy; to strengthen." In open-heart surgery, the corroded veins are removed and healthy veins are grafted in. This transplant restores life to the heart.
The same principle is true with the Word of God. God commands us to lay up His words in our hearts: 'Therefore shall ye lay up these my words in your heart and in your soul, and bind them for a sign upon your hand, that they may be as frontlets between your eyes"(Deu. 11:18). "Lay up" means the placement of something, for example, to plant, set or erect. We lay up God's Words in our heart by speaking them forth into existence through our faith in them.
Engrafting truth is a process of attaching (or applying) the Word to the diseased part of the soul (for example, anger, bitterness), restoring life as the medicinal qualities of God's Word are applied consistently over the corrosion.
`My son attend to my words; incline thine ear unto my sayings. Let them not depart from thine eyes; keep them in the midst of thine heart. For they are life unto those that find them, and health to all their flesh" (Prov. 4:20-22 ).
Engrafting God's Word also can restore physical health. In the above verse, "health" refers to a refreshing both of the body and of the mind. [Genesis Hebrew-Chaldee Lexicon of the Old Testament] A corresponding promise for renewed physical health and vitality is found in Pro 3:7-8: "…fear the Lord and depart from evil. It shall be health to thy navel (state of strength) and marrow (vascular connective tissue occupying cavities of bones) to thy bones."The marrow regenerates and restores blood cells in our body, which fights diseases and imparts life. God is using this verse to metaphorically establish the restorative function of His Word when it becomes a part of us, believed and obeyed! There is healing in God's Word because the Blood is in the Word, and Jesus redeemed us from the curse of the law through His blood.
To View entire Article click here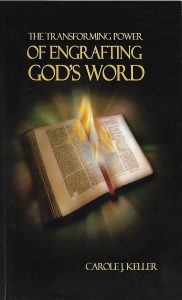 Click to view the 'Order More'
The above article Engrafting the Word of God is the first chapter in the book The Transofrming Power of Engrafting God's Word, written by Carole J. Keller.
The material is most likely copyrighted and should not be reprinted under any other name or author. However, this material may be freely used for personal study and research purposes.