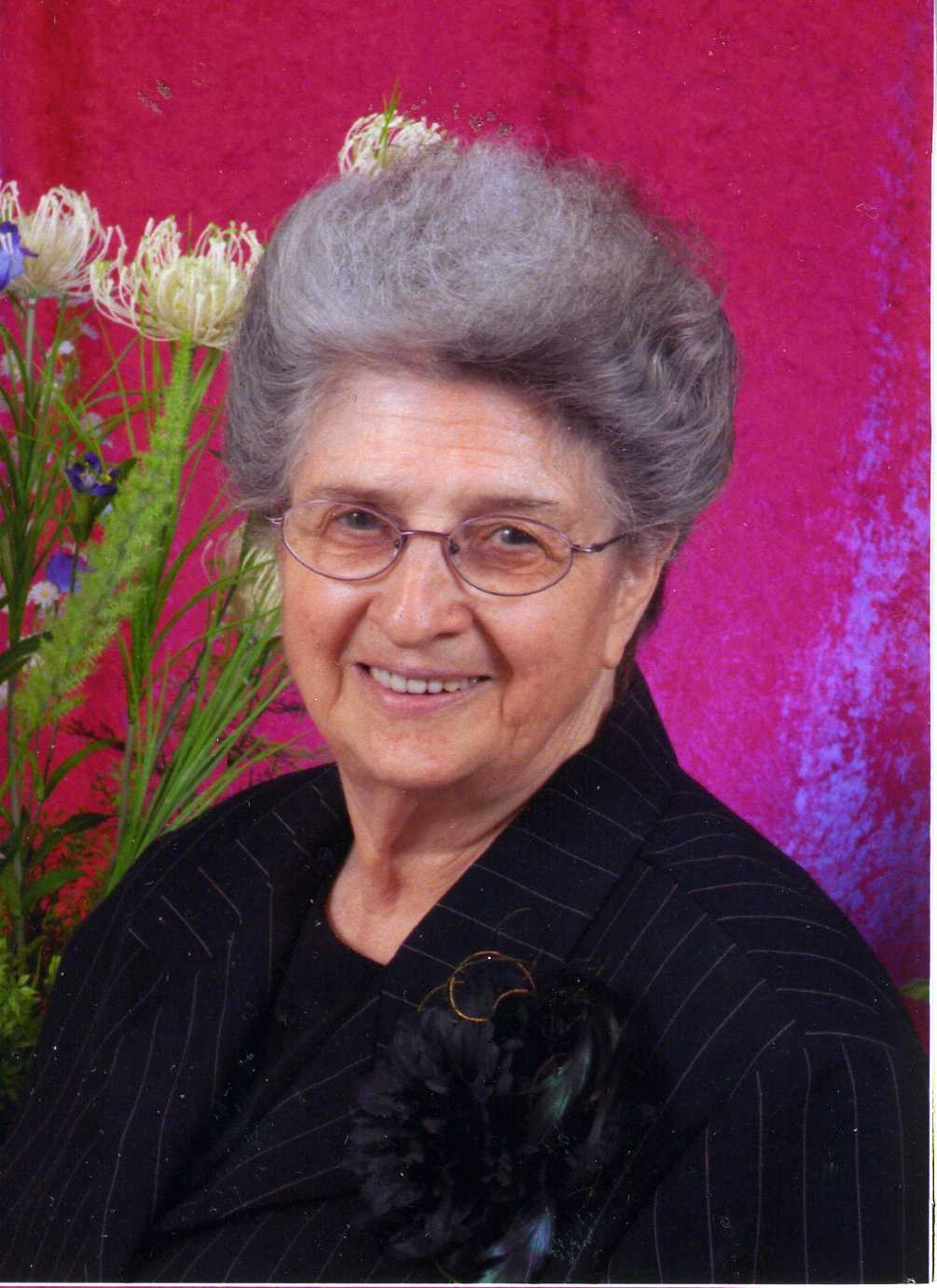 By Fredi Trammell
I recall a story about a man who had to cross a wide river on the ice. He was afraid it might be too thin, so he began to crawl on his hands and knees in great terror. He thought he might fall through at any moment. Just as he neared the opposite shore, all exhausted, another man glided past him nonchalantly sitting on a sled loaded with iron.
How like some Christians! Headed for Heaven, we tremble at every step lest the divine promises break under our feet. Almost every one of us can quote the scripture: "…your adversary, the devil, as a roaring lion, walketh about, seeking whom he may devour" (1 Peter 5:8).
All other wild beasts in the jungle refuse to answer a lion's roar except another lion. When the devil (who is called a lion) roars and we freeze with fear, remember, we have the authority of another lion who will answer his roar. It is the Lion of the Tribe of Judah…His NAME, THROUGH FAITH IN HIS NAME, HAS THE POWER TO SUBDUE KINGDOMS. HIS NAME IS JESUS!
"And one of the elders saith unto me, Weep not: Behold, the Lion of the tribe of Juda, the Root of David, hath prevailed…" (Revelation 5:5).
Internalize the other portion of the same setting of scripture where the devil is spoken of as a roaring lion. Never take this scripture as a scare tactic to enlarge upon the "power" of the devil. The opposite is true; the other portion of the same scripture setting is: "Withstand him; be firm in faith [against his onset], —rooted, established, strong, immovable and deter-mined—knowing that the same (identical) sufferings are appointed to your brotherhood (the whole body of Christians) throughout the world. And after you have suffered for a little while, the God of all grace— Who has called you to His [own] eternal glory in Christ Jesus, will Himself complete and make you what you ought to be, establish and ground you securely, and strengthen (and settle) you. To Him be the dominion—power, authority, rule- -forever and ever. Amen-so be it" (1 Peter 5:9-11 Amplified).
"Behold, God is my salvation; I will trust and not be afraid: for the LORD JEHOVAH IS MY STRENGTH AND MY SONG; he ALSO IS BECOME MY SALVATION. Therefore, with JOY shall ye draw water out of the wells of salvation. And in that day, ye shall say, PRAISE THE LORD…" (Isaiah 12:2,3).
The nail prints in the hands of our Savior, Jesus Christ, prove He will NEVER LEAVE US NOR FORSAKE US; He will never forget us. Read the prophecy in Isaiah 49:16 and allow your faith to be lifted to great heights: "Behold, I have indelibly imprinted (tattooed) a picture of you on the palm of each of My Hands."
There are different kinds of fears. A spirit of fear from Satan will attack any Christian, no matter how weak that
Christian is or how strong he may be. Satan's plan is to destroy our faith in the living God. Satan's attack may be a surprise attack of instant terror or his attack can be a slowly developing set of circumstances. In either instance, call on the NAME OF JESUS immediately. There is authority and power in the NAME OF JESUS. When a spirit of fear is recognized by a believer, he should immediately go to the Word of God. "Faith cometh by hearing and hearing by the Word of God" (Romans 10:17). Faith and trust in God are the strongest weapons against fear. Someone has said, "When fear knocks at your door, send faith to answer."
By trusting completely in THE WORD and taking His promises at face value, we can drive out the paralyzing fear sent to hinder our effectiveness of service in the Kingdom of God.
With the Psalmist David, we concur, "In God have I put my trust: I will not be afraid what man can do unto me" (Psalm 56:11).
A sheep who has fallen into a crevice or off a cliff is terribly frightened. In fact, he becomes so disoriented that attempts by his shepherd to rescue him is much of the time futile. The sheep, like a drowning person, resists rescue attempts violently, completely overwhelmed with terror. Any child of God who allows overwhelming terror to envelop him will jeopardize rescue efforts. Sometimes the shepherd must leave the sheep in his dilemma until he has become helpless as far as his physical strength is concerned. Like the sheep, the Christian is powerless within himself to release himself from the attack of his enemy.
The sheep who resists rescue by the shepherd is allowed to stay in his precarious position until he has eaten all the grass around him. He will become terribly thirsty because of the lack of water. When he finally realizes his helplessness within himself, then the shepherd is able to lift him out of his prison of fear without resistance. He must yield himself to the Shepherd completely.
This is an object lesson for Christians. What the Lord Jesus, our Good Shepherd, desires from us is total submission to His power to save.
Fasting serves as part of the Christian's submission and commitment to God. Fasting leaves the physical body weak. It numbs the natural desires of the flesh. When we fast, contact with the supernatural spirit world is more readily attained because our natural senses are weakened. Then God is in control to do with us as He wishes because we readily yield to Him. The resistance of the flesh has been crucified.
This is why devil worshippers fast. They are aware when the natural body and mind is deprived of its necessary sustenance, then the spirit will become dominant. These people who worship the devil attempt to bring curses and defeat upon the church and upon the progress of the Kingdom of God as they fast and pray. Many times their prayer meetings begin at midnight. They make horrendous sacrifices to what they term a worthy cause.
Our God is all powerful. We need have no fear of the forces of evil as long as we remain in contact with God. One method of deliverance from the spirit of fear attempting to attach itself to us is by fasting. Through fasting and prayer and drawing faith from the Word of God, fear of defeat from the devil will flee. We become sensitive to the Holy Spirit and He will direct us into peace and confidence.
God will command His angels to minister unto us. He will command His angels to drive away the tormenting spirits.
"Let them be confounded and put to shame that seek after my soul: let them be turned back and brought to confusion that devise my hurt. Let them be as chaff before the wind: and let the ANGEL OF THE LORD CHASE THEM" (Psalm 35:4,5).
"No weapon that is formed against thee shall prosper; and every tongue that shall rise against thee in judgment thou shalt condemn. This is the heritage of the servants of the LORD, and their righteousness is of me, saith the Lord" (Isaiah 54:17)
Someone has said, and it has some merit; "the greatest fear one can have is fear itself."
Fear of man is a snare that traps millions daily. Intimidation and peer pressure enslaves the child of God if it is not conquered. Love for the praise of men is almost equally as dangerous and is perhaps more subtle and deceiving than the fear of man.
"Fear not them which kill the body, hut are not able to kill the soul; but rather fear him which is able to destroy both soul and body in hell" (Matthew 10:28).
We understand this scripture by adapting its meaning to the fear which may cause intimidation through our peers. A Child of the King of Kings need not debase himself by comparison with anyone. The scriptures teach against that "comparing ourselves among ourselves is not wise" (2 Corinthians 10:12).
Our adversary is the devil and the works of the devil. He is not worthy of our recognition in any victory. We must never fear to hold up our head (not with pride or arrogance) and proclaim victory through Jesus Christ.
"I can do all things through Christ (the anointed one) which strengtheneth me" (Philippians 4:13).
"But thou, 0 Lord, art a shield for me; my glory, and the LIFTER UP OF MINE HEAD" (Psalm 3:3).
The almighty God has labeled us as the "salt of the earth", and as the "light of the world." We cannot be salt (flavoring) or light (direction) among our associates, if we entertain a dejected, intimidated, cowardice and timid attitude. This attitude emanates from our countenance if it is within us. A good antidote for this adverse attitude is a DAILY INTAKE of the Word of God and prayer. These are our "spiritual vitamins." Just as we take vitamins for a more healthy body, we must take into our system the Word of God and converse with Him for a healthy Spiritual being.
In the Word we see WHO we are, WHERE we are, WHAT we are, and WHERE we are going! Finding ourselves in the Word in the light of these four areas will develop new confidence; it will cause a light to shine in our eyes and create a clean heart within us. The outside interferences will not matter nearly so much once we get a clear view of God's purpose for our existence.
"Let us hear the conclusion of the whole matter: Fear God, and keep his commandments: for this is the whole duty of man" (Ecclesiastes 12:13).
"Woe unto you, when ALL men shall speak well of you! for so did their fathers to the false prophets" (Luke 6:26).
It is easy to allow a fearful attitude to attach itself to us when we are aware we are not pleasing others. Keep in mind if we are striving to please God; His approval should take priority over others. This does not give the Christian a right to become abrasive or belligerent with other people. We MUST ASK GOD to give us wisdom and tact in our relations with the people of the world.
A reverent fear is accepted with God. However, the scriptures teach temperance in all things. People who have been called by the Lord to do His service at times have been so fearful of doing the wrong thing, they do nothing. A sincere concern to do the right thing is healthy; but to fear ourselves to the point of lethargy is a trick of the enemy. Searching His Word with sincerity and seeking His face will alleviate unqualified fears.
It is undeniably true there are fearful circumstances that arise in every family and in each individual life.
"What time I am afraid, I will trust in thee (God)" (Psalm 56:3).
Life has its failures, disappointments, and troubles. Job said, "Man that is born of woman is of few days, and full of trouble." Jesus said, "In this world ye shall have tribulation: but be of good cheer; I have overcome the world (John 16:33).
The Good Shepherd will walk with us up the rough side of the mountain with its stony places and its gulches. It is easy to lose our footing during these seasons of travel.
He will be at our side in the valleys where crouching, hidden beasts await to take us as their prey. We need have no fear because nothing can harm the sheep as long as the Good Shepherd walks among them. He is there for their protection.
This is the reason the Psalmist could passionately pro-claim, "I will fear no evil, (why) for thou art with me!"
Jesus said, "…I am with you always, even unto the end of the world. Amen" (Matthew 28:20).
"FEAR NOT, for I am with you; be not dismayed, for I am your God…" (Isaiah 41:10).
"FEAR NOT, for I have redeemed you, I have called you by your name…" (Isaiah 43:1).
"FEAR NOT, for I am with you; I will bring your descendants from the east, and gather you from the west…" (Isaiah 43:5).
"FEAR NOT…my servant…whom I have chosen… "(Isaiah 44:2).
"FEAR NOT… daughter of Zion (the church); behold, your King is coming…" (John 12:15).
"FEAR NOT…I will help you" (Isaiah 41:14).
"FEAR NOT, for God has heard the (your) voice…" (Genesis 21:17).
"FEAR NOT …I will help you…for I the Lord thy God will hold your right hand, saying to you, FEAR NOT." (Isaiah 41:13).
"FEAR NOT, be glad and rejoice, for the Lord has done marvelous things" (Joel 2:21).
"FEAR NOT… 0, greatly beloved, Peace be to you…" (Daniel 10:19).
"There is no fear in love; but perfect love casteth out fear: because fear hath torment. He that feareth is not made perfect in love" (1 John 18).
The one who dreads judgment has reason to fear. His love is not perfect. The words "perfect" and "perfection" in the scriptures usually mean mature or maturity. Ungodly people should be the only people on earth who possess fear in the terms of fearing the judgments of God. We, as Christians fear God because we see Him in His greatness and we love Him because of His great love for us. He is not an angry judge sitting high above us with a magnifying glass trying to find a slight fault so He can pour out His wrath upon us. Quite to the contrary, He lives within us, guiding us lovingly into beautiful pastures and by streams of peaceful waters. Our souls have need only of His care and love.
The devil is the culprit who torments our minds with fears.
Practice this Spiritual exercise:
The next time a spirit of fear comes to haunt you, use the weapon of the Word on the enemy and speak these words to him with power from the Holy Spirit dwelling within you:
I WILL NOT FEAR, for my God is with me always.
I WILL NOT BE DISMAYED for The Lord Almighty is my God.
I WILL NOT FEAR, for Jesus Christ has redeemed me by His blood and He calls me by my name.
I WILL NOT FEAR, for God has promised to bring my loved ones who are far from Him and He hears my prayers for them.
I WILL NOT FEAR, for I have been chosen by the Lord to be His servant.
I WILL NOT FEAR, because I am a son/daughter in Zion and my KING IS COMING!
I WILL NOT FEAR, because God will help me. I WILL NOT FEAR, for God has heard my cry.
I WILL NOT FEAR, for The Lord is my help, He is my God and He holds my right hand.
I WILL NOT FEAR, but I will rejoice and be glad for the Lord has done marvelous things!
I WILL NOT FEAR, for I am beloved of the Lord Jesus, and He has given me peace.
I WILL NOT FEAR, because my love for the Lord Shepherd has matured to the place that it has destroyed all tormenting fear!
IN THE NAME OF JESUS CHRIST AND FOR HIS GLORY! AMEN!
"Now unto Him that is able to do exceeding abundantly above all that we ask or think, according to the power that worketh in us, unto Him be GLORY…" (Ephesians 3:20, 21).
The above article "Fearlessness" is written by Fredi Trammell. This article was excerpted from chapter eight in Trammell's book Healing Moments With The Shepherd.
The material is copyrighted and should not be repainted under any other name or author. However, this material may freely be used for personal study or purposes.