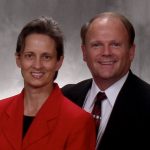 What is the real meaning of life? Why am I here? Is God real? Youth of today have become inundated with the search to "find themselves." Surveys have shown that 80% of those being converted to Evangelical Christianity around the world are between the ages of 16-24. At this age, youth are looking for the purpose for their life. They are seriously asking the question, "Does God exist?" We must not overlook this open opportunity to reach them while they are open to receiving God's plan for their life.
Global Campus Ministries is an official ministry of the Global Missions Division of the United Pentecostal Church International with two main objectives, to reach these students with the Gospel of Jesus Christ, and to give needed fellowship, support and training to our own Pentecostal Youth while they attend College or University. "As our UPCI works mature, many of our youth are attending institutions of higher learning and many times our own Pentecostal Students are lost during their years of study due to the heavy bombardment of anti-biblical teachings that dominate most classrooms," said Bro. Monte Showalter, International Coordinator for G. C. M. "Through fellowship, training and providing a means of sharing their faith, we can change these danger years, into spiritual growth years for our Pentecostal youth. The key to accomplishing this is changing the mentality of our own Pentecostal youth from thinking of themselves as the worlds "mission field," to one of viewing themselves as the "missionary" to their campus.
The opportunity is given to us today on the Universities and College Campuses of our cities to reach the future business owners, financial leaders, teachers and professionals, besides presidents, prime ministers and other leaders of societies across the world. The future of the nations is within our reach, all on the local campuses of our cities, and countries.
"An evangelism focus is a major key to this mentality change," explains Bro. Showalter. "Fellowship alone without evangelism only grieves the Holy Spirit in us. He filled us with His Spirit to make us witnesses in the entire world, which includes college and university students, faculty and staff, in all nations of the world.
Global Campus Ministries provides guidance for our mission works to help them organize campus ministry in their countries. "We have tools, guidebooks, training materials, and seminars to push them forward, said Bro. Showalter. "We also have regional representatives who serve to promote GCM in their respective regions and to offer direction for these student groups, and as International Coordinator, I also travel extensively offering help and training for works who are getting involved in this area of outreach. This ministry operates on the generous support of our North American churches through Partners in Missions giving. You can help further this effort by a one-time love gift or by supporting monthly Global Campus Ministries."
The list is long of ministers here in North America who came to know this truth through campus ministry, and through churches reaching out on campuses in their respective countries and reaching a foreign student. "Missionaries have been won, and closed countries have been reached resulting in new churches in Sri Lanka, Malaysia, and the Island of Sabah," Said Bro. Showalter. "In the last ten years in India and Nepal many churches have been started by reaching into students groups on colleges and Universities. This is also being duplicated in many areas of the world.
Monte Showalter
Global Campus Ministries
www.globalcampusministries.org
mshowa@aol.com