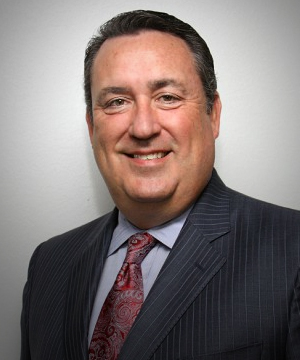 By Randy Ensey
Moses was no doubt quite a man. The simplicity with which the Bible states that he slew the Egyptian that was beating his fellow Hebrew seems to indicate it was not a difficult thing for him. Whatever physical training he had growing up in Pharaoh's household evidently left him confident of his prowess.
A few days later, by a well in Midian, Moses singlehandedly drove off several shepherds and their flocks so the daughters of the priest of Midian could get to the well. Then he proceeded to draw water for them and their flocks.
Beyond the age of eighty he climbed a mountain alone and remained forty days, returning with the tables of stone containing commandments written by God's hand. But on his return he discovered the children of Israel dancing around a golden calf, and he cast down the tables so violently that he shattered them. His burning of the calf, grinding it to powder and forcing the people to drink it speaks of a commanding strength and physical presence.
However, when God first called him, it was not to use his strength but rather to use his weakness. Confidence and comfort levels soar when we are operating in our strengths, but the pitfall of pride and self-reliance is a trap not easily avoided in those circumstances. God's call to Moses from the burning bush was not for him to go down and whip all the magicians in Pharaohs court. It wasn't to put together a group of special forces and pull off a tactical strike that would spring all the Hebrews free of Egypt's grip.
God asked Moses to walk into Pharaoh's throne room and speak!
The one thing that Moses could not do well was what God was asking him to do. The one thing that made him look weak was his speech. But here in this moment of holy anointing, with a burning bush and an audible voice, Moses should have been able to believe God for anything. Yet he did what most of us would have done, he said, "I can't!"
Paul would later make it very clear when he shared God's reply to his own Moses-like concerns. "And he said unto me, My grace is sufficient for thee: for my strength is made perfect in weakness. Most gladly therefore will I rather glory in my infirmities, that the power of Christ may rest upon me" (II Corinthians 12:9). God doesn't always choose to use our strengths. Many times He chooses our weaknesses to highlight His strength. He gets the glory when our weakness becomes the avenue through which He can operate. There is nothing more powerful than a demonstration of the Spirit at work in the life of the believer!
So you think you can't teach that Bible study, you can't lay your hand on a needy person and pray the prayer of faith, you can't witness to your neighbor, you can't lead a men's prayer breakfast, or you can't fast and pray until you see a real breakthrough in your family. I dare say that God is calling men in these last days to trust Him with their weaknesses and witness a demonstration of His power through them. There are greater strongholds than Egypt to be broken, greater deliverances than Israel's to be celebrated, greater miracles than plagues or parted waters waiting to happen!
Just trust God when He asks to use your weakness. It's His way. It will be obvious that He has done the work, and your faith and confidence will soar. There is no force that can stop a man willing to submit his weakness to God's plan. I believe we are in the day when men will trigger mighty revival with a simple step of faith, and a powerful demonstration of the Spirit will sweep through churches as a result. I believe in the men of the Texas District! God knows what He is doing. Follow the call and speak up. He will do the rest.
I hope to hear great testimonies from across the District of men allowing God to use them to key revival in their local churches. If you have one to share, please send it to jre961@consolidated.net.