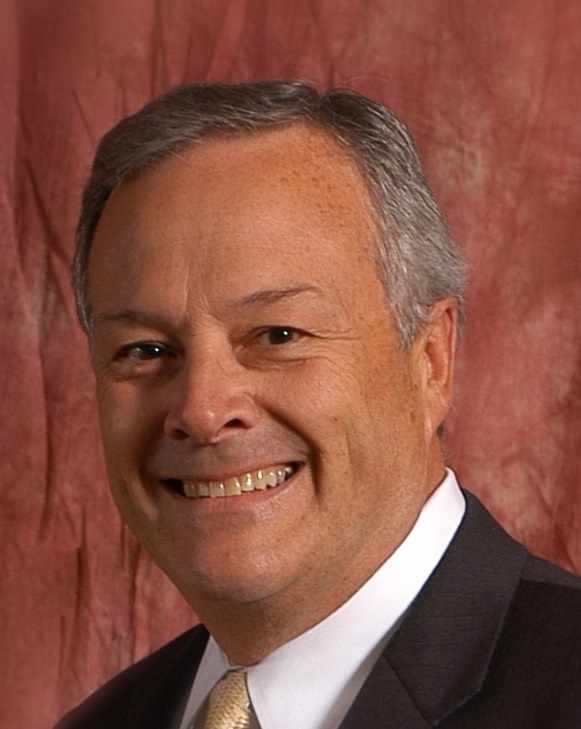 by Robert Stroup
In the parable of the pounds, Jesus said that a nobleman advised his servants to "Occupy till I come." (Luke 19: 13). The Greek word translated "occupy" in our King James Version is "pragmateuomai" which means "to busy oneself." It comes from the root word "pragma" meaning "a deed or work." I looked in my Webster's Dictionary, and as I suspected English word "pragmatic" comes from that same Greek root word, "pragrna." "Pragmatic" means "concerned with actual practice – practical." "Practical", of course, means "usable, useful, utilitarian, designed for use." So Jesus' advice to those of us who are His servants is simple: "Occupy or stay busy till I come. Do what you can – be of use till I come."
When God designed man He designed him for use. In fact, He made him in His own image. God, of course, is a doer – so He made us to be doers as well. 'And the LORD God planted a garden eastward in Eden; and there he put the man whom he had formed… And the LORD God took the man, and put him into the garden of Eden to dress it and to keep it." (Genesis 2:7,15). The Lord could have made that garden so that it didn't need tending – but He didn't. Some people think that Adam's having to work the garden was the result of sin but not so. God made man to be a worker, He put Adam in the garden to work it before sin ever entered the world. God designed people for usefulness – to be doers, workers, utilitarian. He made us to be practical. One can be spiritual and yet be practical too. We don't have to be, as the old saying goes, "so heavenly minded that we are of no earthly good."
"Trust in the LORD, and do good; so shalt thou dwell in the land, and verily thou shalt be fed." (Psalm 37:3). The Lord could feed us and clothe us without our having to work – but He hasn't chosen to do it that way. In II Thessalonians 3:12-13, Paul wrote, "Now them that are such (busybodies) we command and exhort by our Lord Jesus Christ, that with quietness they work, and eat their own bread. But ye, ye, brethren be not weary in well doing." If you want food to eat, clothing to wear, a roof over your head – the way to get it is to trust in the Lord and do good – trust in the Lord and go to work.
We've all most likely heard the story of the man who said to the old farmer, "That's a nice crop the Lord has given you. Yes, indeed, that's a beautiful field." The farmer's response was, "You should have seen it when the Lord had it by Himself' While it's true that only God can give the increase, it's equally true that man reaps what he sows. Before God gives the increase we must plant and water, In so doing, we become "labourers together with God." (I Corinthians 3:9). If you want to eat, you're going to have to do more than just trust God. God designed you for use. Trust in God and go to work!
Some years ago a young man in my church came to me and asked, "Pastor, what should I do. I'd like to finish college (he had completed three years of college). It would help me to get a better job and to better provide for my family but yet I know that Jesus is coming so soon. What should I do?" I responded, "Finish college." God never intended for us to sit around just waiting for Him to retum. While He does call us to seek His kingdom first – He also expects us to work and to provide for our families. He wants us to be practical. He may come very soon and He may come fifty years from now. But in the meantime, He says, "Occupy."
God is a healer. Time and again in the Scriptures we read where He "healed them all." One individual that He greatly used in the Early Church was the Apostle Paul. "And God wrought special miracles by the hands of Paul. So that from his body were brought unto thc sick handkerchiefs or aprons, and the diseases departed from them, and the evil spirits went out of them." (Acts 19: 11-12). Yet, while Paul was indeed used of God in a miraculous way, it must be noted from other Scriptures that he did not always receive a healing miracle. For example, in (11 Timothy 4:20) he wrote, "… but Trophimus have I left at Miletum sick." There is no question in my mind but that Paul had prayed fervently for Trophimus, but as of yet he had not been healed. In another instance (1 Timothy 5:23) Paul advised Timothy to "Drink no longer water, but use a little wine for thy stomach's sake and shine often infirmities" Again there is no question but that Paul had prayed frequently for Timothy but as of yet he had not been healed. What should he then do? Advise Timothy just to keep confessing the Word? Tell Timothy not to make a negative confession – not to accept the fact that he was sick? No, Paul's advice was to trust God and do good – to occupy until the Healer would come. Paul wasn't going to just sit and watch his friend writhe in pain – so he counseled him to take a little medicine for his frequent sicknesses. Paul did what he could do until the Lord came to do what only He can do.
Is not this Bible faith? "What doth it profit, my brethren, though a man say he hath faith, and have not works? Can faith save him? If a brother or sister be naked, and destitute of daily food, and one of you say unto them, Depart in pcacc, be ye warmed and filled; notwithstanding ye give them not those things which are needful to the body; what doth it profit? Even so faith, if it hath not works, is dead, being alone." (James 2: 14-17).
One way that God has expressed His love towards us is by what He has done for us. "Hereby perceive we the love of God, because he laid down his life for us: and we ought to lay down our lives for the brethren." (1 John 3: 16). One of the purest ways to express our love to God is by what we do for others. "For I was an hungred, and ye gave me meat: I was thirsty, and ye gave me drink: I was a stranger, and ye took me in: Naked, and ye clothed mc: I was sick, and ye visited me: I was in prison, and ye came unto me. Then shall the righteous answer him, saying, Lord, when… ? And the King shall answer and say unto them, Verily I say unto you, Inasmuch as ye have done it unto one of the least of these my brethren, ye have done it unto me." (Matthew 25:3537a, 40). Trust God and do good. God will certainly do His part – but He expects us to do ours as well. The miraculous will follow our active faith and love. God will do only
what He can do after we have done something ourselves. "And these signs shall follow them that believe…"(Mark 16: 17).
Again, one of the purest ways to express our love to God is by doing for others. "And this commandment have we from him, That he who loveth God love his brother also." (I John 5:21). The other day my wife and I had the opportunity to purchase some groceries for a needy lady and her family. We didn't know this lady – but when we became aware of the need we arranged to meet her at the store's checkout counter to pay for her purchase. Her expression of gratitude was heartwarming. But even more so was the sense of the Lord's gratitude that I felt as I walked back to my car. Tears came to my eyes as I sensed the Lord's presence. It was if He was saying, "Thank you. I love you, too." "Inasmuch as ye have done it unto one of .. these, ye have done it unto me."
Walking with God is not only a spiritual thing it is so practical. "Let your light so shine before men, that they may see your good works, and glorify your Father which is in heaven." (Matthew 5: 16). That's just another way of saying, "Occupy till I come."