Have you noticed that Jesus said there are many mansions in heaven? Why would there be many mansions in heaven if only a few people will be there? Not only are there many mansions in heaven already, but He is still adding on. He said He was preparing a place. Why add on if only a few are going to be there?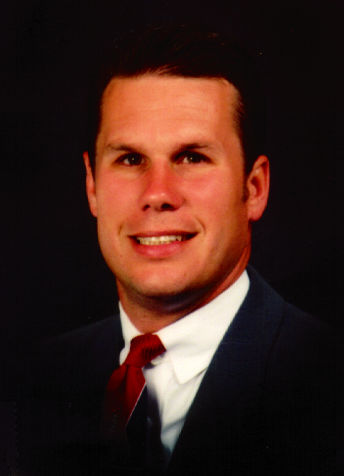 By Shelly Hendricks
To View the Entire Article, Click Here
To Download the Entire Article Directly to Your Computer, Click Here
To View the Outline, Click Here
To View the PowerPoint, Click Here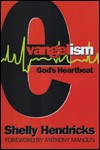 "Because strait is the gate, and narrow is the way, which leadeth unto life, and few there be that find it" (Matt. 7:14).
"After this I beheld, and, lo, a great multitude, which no man could number, of all nations, and kindreds, and people, and tongues, stood before the throne, and before the Lamb, clothed with white robes, and palms in their hands; And cried with a loud voice, saying, Salvation to our God which sitteth upon the throne, and unto the Lamb" (Rev 7:9-10).
When you read the passage of Scripture in Matthew 7:14, do you wonder how many people will make it to heaven? The Bible says that the gate is strait and the way is narrow that leads to heaven and only few will find it. If only a few find it, then does that mean that there will only be a few people in heaven? If we think that this passage is speaking of how many people will be in heaven, then this should cause us to have many questions. If only a few will be in heaven, then are we limited in how large our local church attendance can increase? If only a few will be in heaven, then does any of our praying, fasting, or evangelistic efforts really make a difference?
Those that think that only a few will be in heaven can become passive in evangelism. They will remind you of scriptures like, "If the righteous scarcely be saved, where shall the ungodly and sinner appear" (I Peter 4:18). So they are unconcerned even when no one repents or is baptized or is filled with the Holy Spirit for several services in a row. They are not busy working to see the lost found or the sinner come to repentance. If it happens, then it happens because only a few are going to make it to heaven anyway.
I don't think this is the attitude that Jesus desires that we have after reading this passage. Nor do I think he expects us to be passive because of the statement he made concerning the gate and the way. However I do think we can understand the true meaning of this passage when we examine it in the light of the other scriptures pertaining to this subject.
Another scripture that you will find at the beginning of this chapter speaks of a multitude in heaven that no person could count. They were all wearing white robes and praising God. This, of course, identifies them as God's saints. Think of the number. It was a number that no person could count, and they were in heaven. Wait a minute; I thought there were only a few that could find the way. If only a few find the way, how did a multitude get to heaven? How can a few become a multitude? Maybe you have asked yourself that very question, while reading the Scripture. What you will read in the next few pages may help to open your understanding to some new things concerning these scriptures. First let's begin with the passage in Matthew.
Matt 7:13-15
"Enter ye in at the strait gate: for wide is the gate, and broad is the way, that leadeth to destruction, and many there be which go in thereat: because strait is the gate, and narrow is the way, which leadeth unto life, and few there be that find it. Beware of false prophets, which come to you in sheep's clothing, but inwardly they are ravening wolves."
To View the Entire Article, Click Here
To Download the Entire Article Directly to Your Computer, Click Here
To View the Outline, Click Here
To View the PowerPoint, Click Here