There is evidence that they weren't absolutely sure Jesus would go along with this. Therefore, to strengthen their argument, and to give it additional credibility, they did what is normal for debaters and lawyers. They went back and found "precedent". Not just any precedent, but precedent with a famous prophet – no less than Elijah himself! (Lk. 9:54).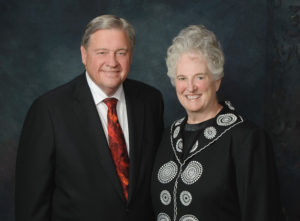 By Nathaniel J. Wilson
To View the Entire Article, Click Here
To Download the Entire Article Directly to Your Computer, Click Here
To View the Outline, Click Here
To View the PowerPoint, Click Here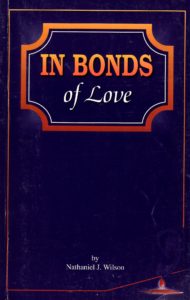 To have a "sanctified spirit", such as Paul spoke of in I Thess. 5:23, means that your human spirit is set apart to the service of God. To do this, we have to understand that there are characteristics of our spirits – in the same way that there are senses of our flesh. We can, by looking into God's Word, identify what it means for our human spirit to be kept holy, or separate from uncleanness.
Both the Old and the New Testaments emphasize that our spirits are to be carefully in alignment with God's nature and holiness. King David, a man after God's own heart prayed: "Renew a right spirit within me" (Psa. 51:10).
"…let us cleanse ourselves from all filthiness of the… spirit, perfecting holiness in the fear of God" (II Cor. 7:1).
The subject of the workings of the Holy Spirit in the human spirit is a very broad subject. There is no questions that we need all the understanding we can get in this very important area. Probably most of the internal problems you and I face today stem from some dysfunction in spiritual formation. It is not possible to deal with such to any great extent here. However, we do need to at least be made conscious again of the spiritual.
Our spirits can be (and are) affected by other spirits – human and otherwise. While many people, including religious leaders, often disdain this fact, it is nevertheless true.
"Beloved, believe not every spirit, but try the spirits whether they are of God; because many false prophets are gone out into the world" (I Jn. 4:1).
The Bible speaks of the "spirit of antichrist" (I Jn. 4:3), and the "spirit of error" (I Jn. 4:6). There are "ministering spirits" (Heb. 1:7), "unclean spirits" (Mk. 5:13), "evil spirits" (Lk. 7:21), and "the spirit of the world" (I Cor. 2:12).
Important for us to remember is the fact that we can have a spirit and not know what it is! Even the apostles, who walked daily in physical presence with Jesus, sometimes made suggestions or offered solutions to difficulties that came to them from sources that they themselves did not recognize as erroneous, but nevertheless were erroneous. Jesus, in His rebuke of them, informs them: "Ye know not what manner of spirit ye are of (Lk. 9:55).
This fact of being influenced from a wrong spirit, and being unaware of it, can lead to serious consequences. It sullies the human spirit, and grieves the Holy Spirit. When Jesus rebuked the disciples for being of a spirit that they were not aware of, and that they were being influenced by, it is interesting to note that they were recommending a way to solve a problem. The problem was one of rejection. The Samaritans had rebuffed them. They were hurt, and their emotions were raw (not a good time to be trying to lead others!). They were desiring a place to stay, and were refused. Their answer to the dilemma was, "Lord, wilt thou that we command fire to come down from heaven, and consume them, even as Elias did?" (Lk. 9:54).
To View the Entire Article, Click Here
To Download the Entire Article Directly to Your Computer, Click Here
To View the Outline, Click Here
To View the PowerPoint, Click Here