And if ever there was a time when false prophets are preaching their false doctrines and confusing the dividing lines, it is right now in the hour in which we live! When somebody preaches to you that it doesn't make any difference, he has sneaked in the back door, and he's slowly and gradually moving the landmarks.
By Joe D. Sizemore
To View the Entire Article, Click Here
To Download the Entire Article Directly to Your Computer, Click Here
To View the Outline, Click Here
To View the PowerPoint, Click Here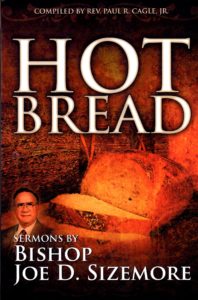 Text: Deuteronomy 19:14
Thou shalt not remove thy neighbour's landmark, which they of old time have set in thine inheritance, which thou shalt inherit in the land that the LORD thy God giveth thee to possess it.
There are only about four scriptures in the entire Bible that efer to the landmark. It is really something how God would speak to them concerning these details of their life. Proverbs 22:28 Remove not the ancient landmark, which thy fathers have set.
For when they came into their inheritance, when they arrived in Canaan, their promise land, they drew their lines and boundaries.
Proverbs 23:10 Remove not the old landmark; and enter not into the fields of the fatherless.
The land of Canaan was divided among the tribes of Israel. To each family was given a plot of land to provide for their livelihood. In each of those inheritances, the plot of land that was given was theirs to keep, for it was indeed their inheritance. This was handed down from father to son, from generation to generation; it was relevant and important for their well-being. They had to keep it within their tribe. Numbers 27:1-11 gives a good explanation of them receiving this heritage:
Then came the daughters of Zelophehad, the son of Hepher, the son of Gilead, the son of Machir, the son of Manasseh, of the families of Manasseh the son of Joseph: and these are the names of his daughters; Mahlah, Noah, and Hoglah, and Milcah, and Tirzah. And they stood before Moses, and before Eleazar the priest, and before the princes and all the congregation, by the door of the tabernacle of the congregation, saying, Our father died in the wilderness, and he was not in the company of them that gathered themselves together against the LORD in the company of Korah; but died in his own sin, and had no sons. Why should the name of our father be done away from among his family, because he hath no son? Give unto us therefore a possession among the brethren of our father. And Moses brought their cause before the LORD. And the LORD spake unto Moses, saying, The daughters of Zelophehad speak right: thou shalt surely give them a possession of an inheritance among their father's brethren; and thou shalt cause the inheritance of their father to pass unto them. And thou shalt speak unto the children of Israel, saying, If a man die, and have no son, then ye shall cause his inheritance to pass unto his daughter. And if he have no daughter, then ye shall give his inheritance unto his brethren. And if he have no brethren, then ye shall give his inheritance unto his father's brethren. And if his father have no brethren, then ye shall give his inheritance unto his kinsman that is next to him of his family, and he shall possess it: and it shall be unto the children of Israel a statute of judgment, as the LORD commanded Moses.
Some of the plots of land were larger than others, but they all had distinctive characteristics: marks or lines or stones wherewith they were able to determine where their property lines were.
To View the Entire Article, Click Here
To Download the Entire Article Directly to Your Computer, Click Here
To View the Outline, Click Here
To View the PowerPoint, Click Here