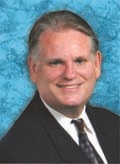 "For too long our philosophy of evangelism has been askew with the New Testament pattern. But the commandment of Acts 1:8 didn't tell us to tell the world "come hear." The New Testament pattern was "go tell." Motivation is the key. You must promote and encourage the Home Bible Study ministry consistently and effectively if you are to have home Bible study success."
To View the Entire Article, Click Here
To Download the Article Directly to Your Computer, Click Here
To View the Outline, Click Here
To View the PowerPoint, Click Here
By Tim Massengale
Without a doubt, home Bible study programs such as Search For Truth, Exploring God's Word, and others, have been the greatest tool of evangelism in recent times. Thousands have been brought to the saving knowledge of Truth in the comfort of their own home by an individual with a burden, a Bible, and a Bible study chart. Entire churches have been raised up through this one outreach method alone. Because of its effectiveness, it is imperative that every church try to establish an ongoing Home Bible Study Ministry within their local assembly.
Home Bible studies fall into two broad categories: multi-lesson studies (often starting in Genesis and ending in Revelation) and single lesson studies that focus upon presenting the plan of salvation. Both types have been successful. The multi-lesson studies, which range from five to twelve lessons long, have historically had a 50% success rate, meaning that half or more of the studies taught result in an individual being baptized. The shorter lesson studies, which range from one to three lessons long, have had about a 10% success rate, meaning one person will be baptized for every ten studies you teach. However, the success rate of all studies will vary somewhat depending upon the skill of the person teaching it. Both type studies have their pros and cons. Many have had good success by first setting up a single lesson study and after teaching it, offering the individual a longer study. This combines the benefits of both studies and often results in more individuals won to Christ.
The success of a local church HBS ministry requires a focus upon two areas: trained HBS teachers and unsaved individuals willing to be taught. This article will focus upon the latter: how to get more home Bible studies. I am convinced that, with a little effort, any church, regardless of their size, can have more HBS then they can teach. Space will not allow me to cover all the various methods. Here are the top four:
Visitor Follow-up
Every visitor that comes to your church should be offered a HBS numerous times. First, a HBS brochure should be included in your guest packet. Also in the guest packet is the standard 'guest information card,' which often has several boxes that can be check at the bottom. One of these should be "I would like to know my Bible better. Contact me about a free home Bible survey course." Every visitor that goes to the altar should be offered a home Bible study as standard procedure. Having altar cards and trained altar workers helps facilitate this. When the pastor's welcome letter is sent out the next day it also can mention the availability of the HBS program. Finally, whoever makes the follow-up visit should simply ask, 'Have you heard about our home Bible study program? No? Let me tell you about it!" Each time a visit is made (there should be at least three visits per year), a HBS should be offered. Follow-up personnel should understand that 'no' does not mean 'no.' It just means 'not now.' With this kind of emphasis, a majority of your HBS's can come from an effective visitor follow-up ministry.
Open Your Home To A Home Bible Study
This once a year thrust is to encourage each church member to set up a HBS in their home. To encourage this, a church will often hold a simple contest during this annual promotion. Here's how it works: Divide the church into two teams. Appoint a team captain over each. Team members are then encouraged to talk to their family, friend, co-workers, neighbors, and others and invite them to a home Bible study event to be held at their home. The church member provides the home, refreshments, and invitations. The church provides the teacher. A nice flyer is designed to promote these home Bible studies. Example: "Explore God's Word! You are invited to participate in a twelve (or 7 or 5) lesson Bible survey course that covers the Bible from Genesis to Revelation. Come enjoy an evening of friends, food, and interactive study of God's Word!" A point is given for each lesson taught in a home. A banquet is held at the end of the contest with the winning team getting special recognition. With this method it's important to have several trained HBS teachers ready to teach several studies a week.
To View the Entire Article, Click Here
To Download the Article Directly to Your Computer, Click Here
To View the Outline, Click Here