Three Magic Words
By Joanne Putnam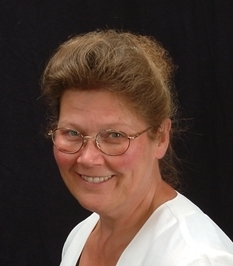 This know also, that in the last days perilous times shall come. For men shall be lovers of their own selves, covetous, boasters, proud, blasphemers, disobedient to parents, unthankful, unholy, without natural affection, trucebreakers, false accusers, incontinent, fierce, despisers of those that are good, traitors, heady, high-minded, lovers of pleasures more than lovers of God; having a form of godliness, but denying the power thereof from such turn away. (II Timothy 3:1-5)
Truly these verses of Scripture describe the day in which we live. Verse two mentions "unthankful" as a sign of the last days. I don't know about you, but have you noticed in the last few years how unthankful people are? You do something really nice for them or say something complimentary to them, and they don't respond at all or there is a grunt. You hold a door open for them, allow them to go ahead of you in line, or allow them to move through an intersection first, and they don't even acknowledge your kindness. We've seen people come into the church, whose lives God has completely changed and delivered and people who have been healed from life-threatening diseases who just turn their back on God and walk away. We've seen marriages God has restored and children who have returned to their families, and they just walked away.
We've seen people to whom the church has ministered in times of financial and emotional needs, who were ungrateful and unthankful, even to the point of saying it wasn't enough, they needed more. They are unthankful, just as Timothy said. We live in an "entitlement" culture. "Gimme, gimme, take, take, take," as one children's song said years ago.
As Christians, we should be the most thankful people in the world. We should always have a thankful heart towards people. We need to look for the small things for which to thank people, going out of our way to let people know that we appreciate what they did for us, be it little or big! If someone compliments you, learn to say "thank you." Don't try to put yourself down or try to make some disclaimer, trying to appear humble; simply say, "thank you." The world needs to see us as a thankful people! It definitely is not the norm today.
Clink on Links Below to Download:
Three Magic Words – Full Article
Three Magic Words – Powerpoint