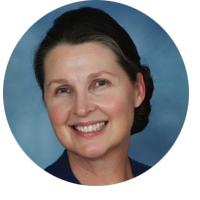 Dr. Janice Sjostrand is a career educator and alumnus of the University of Arkansas. During her career, she has served as a high school teacher of Spanish and English, secondary administrator for English as a Second Language, guest lecturer at the University of Arkansas, and motivational speaker for various venues throughout the United States.
Also a musician and vocalist, she has opened for the late Ray Charles, and performed for the Arkansas Legislature, the National Prayer Breakfast, and two presidential inaugural prayer services. Janice wrote ìAlabaster Boxî recorded by CeCe Winans, which won the 2001 Dove Award. Married for 31 years, Janice ministers with her husband at Christian Apostolic Church in Newark, Ohio, where she lives with her family. She continues to travel and is a featured speaker at numerous church conferences nationally and internationally.
Licensed Administrator with the State of Ohio. Worked in ministry and counseling with husband for over 30 years in individual counseling and family life seminars. Womenís Conference speaker.