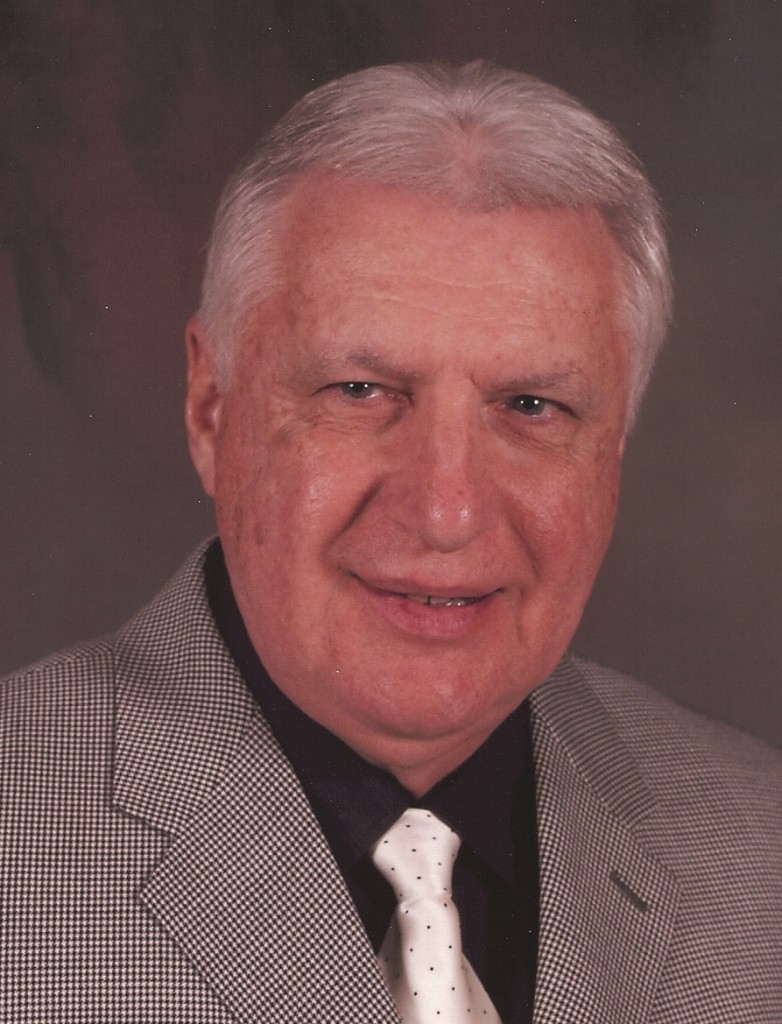 By Robert E. Henson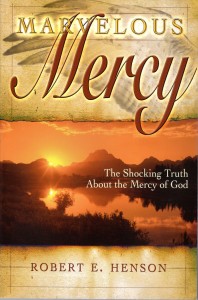 Psalm 119:49 (NIV) says,
"Remember your word to your servant, for you have given me hope."
A quick review of Bible characters reminds us that several of them were known for one outstanding virtue. Here is a list of just a few Bible personalities with their notable traits.
⦁          Noah-perseverance
⦁          Job-patience
⦁          Abraham-faith
⦁          Moses-meekness
⦁          Samuel integrity
⦁          David—worship
⦁          Solomon—wisdom
⦁          Daniel—devotion
⦁          Paul—evangelism
However, Jesus is the only one of these that excels in every virtue. If, though, I had to select one trait about Him that means the most to humanity, my choice would be that Jesus specializes in proffered hope.
Dear reader, where would you be just now were it not for the hope that Christ has brought to your life? Jesus has given you hope when some aspects of your life looked completely hopeless. Jesus held out hope to you when perhaps others simply wrote you off as a failure. It is a blessed truth—Jesus specializes in hope.
A Better Future
Look again at the inspired record of John 1:1-4; 9-12:
"In the beginning was the Word, and the Word was with God, and the Word was God.
The same was in the beginning with God.
All things were made by him; and without him was not any thing made that was made.
In him was life; and the life was the light of men."
"That was the true Light, which lighteth every man that cometh into the world.
He was in the world, and the world was made by him, and the world knew him not.
He came unto his own, and his own received him not.
But as many as received him, to them gave he power to become the sons of God, even to them that believe on his name."
When Jesus came to earth, many of his own people did not receive Him. Regardless, to those who did welcome Him, He gave hope and power to become something that was never before possible—sons of God.
One time I received a letter written by a backslidden Christian. He was just beginning to turn his life around and get right with God again. In the letter he commented that God was increasing every little effort that he was putting forth toward the Lord. He was astounded that God would he so merciful to a backslider. It should not surprise us, for Jesus is merciful, and He specializes in hope.
Remember the sinful woman who was brought to Jesus in John 8? Religious fanatics who had no real concern for her brought her to Christ. They saw her only as an object to be manipulated for their hypocritical plotting.
Jesus assertively confronted the accusers. Silently and one by one, they eased away from the scene until the entire group of them had dispersed. Jesus spoke briefly with the woman and then sent her on her way with fresh hope conveyed by these parting words recorded in John 8:1 lb (NIV):
"Then neither do I condemn you," Jesus declared. "Go now and leave your life of sin." [Emphasis added]
The group, which had brought this woman to Jesus, were spe­cialists in accusation and condemnation. Jesus stood out in contrast to them as a diamond does against a black cloth. He brilliantly shone that day as a beacon of hope. To that fallen woman, He was as a lighthouse, casting His welcoming light to a desperate soul  storm-tossed sea. He offered her hope.
The Word of God makes a fearful and a wonderful assertion about these matters in James 2:12-13. Moffatt's translation puts it this way:
"One alone is the legislator, who passes sentence; it is He who is able to save and to destroy; who are you, to judge your neighbor?
for the judgment will be merciless to the man who has shown no mercy—whereas the merciful life will triumph in the face of judgment."
Weymouth translates the last phrase of verse 13 like this, "but mercy will triumph over judgment."
Still today, Jesus specializes in hope. A good question for you and me to answer is- In what do you and I specialize? Are we specialists in scorn, suspicion, accusation, and condemna­tion? Or, do we also specialize in giving people hope? It is true that we are to hate sin; it is also true that we are to love the sinner. It is my firm conviction that, especially for those of us in the ministry, one of our most important assignments is to offer individuals hope.
Jesus Is the Lifter
In Psalm 3:1-4, we read:
"LORD, how are they increased that trouble me! many are they that rise up against me.
Many there be which say of my soul, There is no help for him in God. Selah.
But thou, 0 LORD, art a shield for me; my glory, and the lifter up of mine head.
I cried unto the LORD with my voice, and he heard me out of his holy hill. Selah."
THERE ARE SOME 700 DIRECT TITLES FOR GOD IN THE SCRIPTURES.
There are some 700 direct titles for God in the Scriptures. There are another 600 plus implied titles. Among the implied titles, the Lifter is a favorite of mine.
The title the Lifter so succinctly, and yet so glori­ously, describes the purpose and ministry of the Lord Jesus Christ! Jesus Christ is the Lifter! Consider the following scriptures and truths.
Deuteronomy 22:4 says,
"Thou shalt not see thy brother's ass or his ox fall down by the way, and hide thyself from them: thou shalt surely help him to lift them up again." [Emphasis added]
This pointedly reveals the attitude and compassion of Almighty God—even toward a lowly animal. If God cares that much for a don­key, how much more does He care for you and me! This fact of love and mercy is clearly seen in the following teaching and action of Jesus, recorded in Matthew 12:10-13.
"And, behold, there was a man which had his hand withered. And they asked him, saying, Is it lawful to heal on the sabbath days? That they might accuse him.
And he said unto them, What man shall there be among you, that shall have one sheep, and if it fall into a pit on the sabbath day, will he not lay hold on it, and lift it out?
How much then is a man better than a sheep? Wherefore it is lawful to do well on the sabbath days.
Then saith he to the man, Stretch forth thine hand. And he stretched it forth; and it was restored whole, like as the other."
Jesus is the Lifter.
The Lift of Healing
Jesus used healing to lift individuals. Observe this episode in hike 13:11-13:
"And, behold, there was a woman which had a spirit of infirmity eighteen years, and was bowed together, and could in no wise lift up herself.
And when Jesus saw her, he called her to him, and said unto her, Woman, thou art loosed from thine infirmity.
And he laid his hands on her: and immediately she was made straight, and glorified God."
THE VIVID TRUTH IS THAT YOU AND I CAN BE LOOSED FROM WHATEVER IS HOLD­ING US DOWN.
The vivid truth is that you and I can be loosed from whatever is holding us down.. That can be physical infirmity, or it can be from other problems including social, financial, personal, or spiritual disor­ders. Jesus is the Lifter!
Here is further testimony from the Scriptures that affirms that our God is the Lifter.
Isaiah 59:19-20 says:
"So shall they fear the name of the LORD from the west, and his glory from the rising of the sun. When the enemy shall come in like a flood, the Spirit of the LORD shall lift up a standard against him.
And the Redeemer shall come to Zion, and unto them that turn from transgression in Jacob, saith the LORD."
Psalm 91:14-16 states:
"Because he hath set his love upon me, therefore will I deliver him: I will set him on high, because he hath known my name.
He shall call upon me, and I will answer him: I will be with him in trouble; I will deliver him, and honour him.
With long life will I satisfy him, and shew him my salvation."
Now notice Genesis 7:17 (NIV):
"For forty days the flood kept coming on the earth, and as the waters increased they lifted the ark high above the earth."
It is worth observing in the story of Noah and the Flood that the same waters that carried away and drowned the wicked also lifted up the ark and transported it safely.
Isaiah 64:8 says,
"But now, 0 LORD, thou art our father; we are the clay, and thou our potter; and we all are the work of thy hand."
THE POTTER PRIMARILY PULLS UPWARD ON THE CLAY AS HE SHAPES FOR A USEFUL PURPOSE.
What a great analogy the above verse is of God's working in the lives of His children. Have you ever paused and considered when a potter is working with clay to make a vessel, what the primary direction of his hands upon the clay is? The answer is upward. The potter primarily pulls upward on the clay as he shapes for a useful purpose. Yes, our God is the Lifter.
A further encouragement along this same line is found in James 4:10, which says,
"Humble yourselves in the sight of the Lord, and he shall lift you up."
My friend, please don't ever forget this truth—Jesus is the Lifter.
We Rejoice in Hope
There are not many things in this world that can produce such intense rejoicing in the human heart like bona fide hope. The follow­ing passages speak of this truth.
Romans 5:1-2; 5 says:
"Therefore being justified by faith, we have peace with God through our Lord Jesus Christ:
By whom also we have access by faith into this grace wherein we stand, and rejoice in hope of the glory of God."
"And hope maketh not ashamed; because the love of God is shed abroad in our hearts by the Holy Ghost which is given unto us."
In Titus 1:2, we read,
"In hope of eternal life, which God, that cannot lie, promised before the world began."
Titus 2:11-14 states:
"For the grace of God that bringeth salvation hash appeared to all men,
Teaching us that, denying ungodliness and worldly lusts, we should live soberly, righteously, and godly, in this present world;
Looking for that blessed hope, and the glorious appearing of the great God and our Saviour Jesus Christ;
Who gave himself for us, that he might redeem us from all iniquity, and purify unto himself a peculiar people, zealous of good works."
Mary Magdalene
Mary Magdalene had apparently been a woman of the streets with a life full of sin. Jesus cast seven devils out of her and she was changed. Jesus lifted her and gave her hope, and Mary became a great disciple of the Christ.
When Jesus resurrected from the dead, He appeared first to Mary Magdalene. After revealing His true identity to her, He sent her to the disciples with the message of His resurrection. The disciples refused to believe the report. Mark 16:9-11 gives this account:
"Now when Jesus was risen early the first day of the week, he appeared first to Mary Magdalene, out of whom he had cast seven devils.
And she went and told them that had been with him, as they mourned and wept.
And they, when they had heard that he was alive, and had been seen of her, believed not."
Close examination of the biblical account informs us that part of their disbelief was the incredible assertion that a woman with her background had been the first to see Him alive again.
Why did Jesus choose Mary Magdalene for this distin­guished honor? Why not Simon Peter, the man with the desig­nated keys to the Kingdom? Why not James or John or Matthew? Why did he choose a loser who became a winner when someone offered her hope?
I personally am convinced that Jesus purposefully gave this distinguished honor (of being the first to see Him after His resur­rection) to Mary Magdalene. The Resurrection is all about hope. It is the hope of eternal life. It was another startling testimony that the gospel is all about lifting people, changing lives, and offering hope. Jesus specializes in hope.
O, what marvelous mercy!
The above article "Jesus Specializes in Hope" is written by Robert E. Henson. This article was excerpted from chapter sixteen in Henson's book Marvelous Mercy.
The material is copyrighted and should not be repainted under any other name or author. However, this material may freely be used for personal study or purposes.