The famine came and all the countries around about Egypt were desperate for food. Reader, take warning. Neither will the land of Promise be exempt, when the breadwinner is not a resident there. This day was a special day as the giver of bread mounted the throne to scrutinize and discern between the worthy and unworthy. The family that came through the doors that day looked rather familiar. Was he quite ready to handle this one? "Oh, yes. I'm ready. But are they ready for me?" The interrogation started. "Is your father alive? Do you have any more brothers?"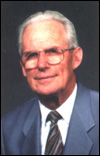 By John D. Mean
To View the Entire Article, Click Here
To Download the Entire Article Directly to Your Computer, Click Here
To View the Outline, Click Here
To View the PowerPoint, Click Here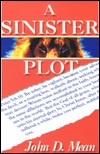 Genesis 49:22-26 Joseph is a fruitful bough, even a fruitful bough by a well; whose branches run over the wall:
This blessing above others seemed to be an outburst of Jacob's soul for five verses with no stopping periods a continual flowing like a river. This was Jacob's blessing after the many experiences the family encountered. Yet by the stalwart backbone of steel and unwavering confidence in His God, it was Joseph that saved the day and brought a beautiful oneness to his family. He could have built his own kingdom, for the key of Egypt was in his hand. But no, the Kingdom of God was his righteousness, also, the preservation of his brothers' well—being was his heart throb.
Rivalry in the Family
This family was quite divided into four different parts. All four parts with ambitions of mounting the throne. However, one must sacrifice himself if Israel is going to be saved. And the other brothers didn't mind offering up Joseph, as Caiaphas said of our Blessed Lord Jesus, to bring it to pass. How could a nation, a kingdom, be built with such animosities, divisions, bitterness between brethren and carnality? Joseph torn from the family circle and sold to a band of notorious characters, who did not exactly create the family atmosphere he was used to. On to Egypt he was taken while crying and begging his brethren not to do it. Then to the auction block as the auctioneer called for a buyer. "Twenty pieces of silver! Who'll make it twenty five? Alright! Who'll make it thirty? Thirty! Thirty once! Thirty twice! Going and gone!" There it was, as Potiphar walked away with the prize.
Potiphar really didn't know the one he took home with him that day in chains. It wasn't long until he learned the chains were not needed to hold his slave, for there were chains stronger than iron that bound him in the plan of divine providence that locked his heart with the heart of God. If perchance, thou suffering one, you be tempted to complain and murmur of your lot in life, why not commit your ways to your Master and thank Him, that as He was with Joseph, so also
will He, who is without respect of persons, stand by your side.
The impeccable character of this Hebrew servant landed him the top notch position in the affairs of his master. However, never forget the sinister one is following, plotting his strategy. This time it was not rough treatment and harsh words from a band of Amalekites, but the first lady of the household. Day after day her chief work was the donning of suggestive clothing and planning fair conversation to draw Joseph into some secret affair while the husband was absent.
Joseph, however, had higher plans than the menial. His work was doing the Master's the Heavenly Master's business. Joseph met the ol' gal with her high heels all shiny and polished, with flowing garments all fragrant with perfumes and powders. Joseph, however, came that clay with running shoes on. With his oxfords and fine clothing locked in his room, this was another day to run the race set before him. With his cloak snatched from him, he turned for a last look as
his feet got in motion. "Thanks, Mrs. Potiphar. I can do better in this race without it." As he crossed the finish line that day an enormous outburst of satisfaction flooded his soul.
To View the Entire Article, Click Here
To Download the Entire Article Directly to Your Computer, Click Here
To View the Outline, Click Here
To View the PowerPoint, Click Here