The greatest curse that prevails in the circles of Christendom today is the unwillingness to submit one to the other. Oh, what blessings would flow when each member of the body of Christ would complement one another in their position in the body that our Lord planned for them to be. Yes, dreams are dreamed and find their fulfillment in God's time. Thank you, Joseph, for not being afraid to dream even sharing your dreams, and then holding in there until you see those dreams brought to fruition, regardless of the cost.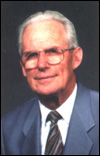 By John D. Mean
To View the Entire Article, Click Here
To Download the Entire Article Directly to Your Computer, Click Here
To View the Outline, Click Here
To View the PowerPoint, Click Here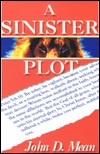 Oh, how very much is depending upon the unity of the family. In our chronological account of Joseph, at this point, Joseph's family has now been separated from him for some twelve years. The animosities are real. It was just not proper for the elders to learn from the father's pet baby boy. Murder could reign in their hearts without any conviction of wrong—doing, but when they made their first descent into Egypt for corn because of the sore famine in Canaan, they confronted their most serious problem of former years. Joseph! Joseph a problem? Well, let's continue.
When Joseph first laid his eyes upon his brethren he knew them, but they didn't know Joseph. A miracle of such magnitude would be too wonderful for me to comprehend. The one they felt was their greatest problem in life was indeed now their Savior. There was no answer in their textbook for this kind of problem. Joseph's first inclination was to confront them on their own level of doing business in the Egyptian style and way. "You men are spies," he answered in the harshest and most condemning tones in the Egyptian language, while speaking through an interpreter to hide his identity.
Joseph needed time to handle this one. If you lack patience's art and feel that you have little time to spend on a problem, that condition needs special attention. Stop and think of Joseph. Put your problem in quarantine for three days to give your mind some time to remove all the clutter. It just might take a little more time for this one, if we care and are concerned about our brothers as much as Joseph was about his. Take a walk. Think!
Three days in prison was the sentence, "To give some time for you to get your thinking an attitudes straightened out," and then under his breath, "and mine," was the sentence Joseph gave. At the end of the three days they were brought before Joseph. "Go back to your house with provisions for your father and your families. However, when you return the next time, don't expect any corn unless you bring your brother Benjamin." That was deep, but the same theology works today.
Genesis 42:21-24 And they said one to another, We are verily guilty concerning our brother, in that we saw the anguish of his soul, when he besought us, and we would not hear; therefore is this distress come upon us. And Reuben answered them, saying, Spake I not unto you, saying, Do not sin against the child; and ye would not hear? Therefore, behold, also his blood is required and they knew not that Joseph understood them; for he spake unto them by an interpreter. And he turned himself about from them, and wept; and returned to them again, and communed with them, and took from them Simeon, and bound him before their eyes.
When the boys arrived home to Dad's house and told him all that befell them in Egypt, Jacob once again grieved for his son Simeon and vehemently denounced the Egyptian Governor's demand that Benjamin would go to Egypt. Neighbor, when you lift your hands to the God of glory and embrace His life in exchange for yours, nothing can be held back. You see, God's plan is bigger than ours and He knows what's best.
To View the Entire Article, Click Here
To Download the Entire Article Directly to Your Computer, Click Here
To View the Outline, Click Here
To View the PowerPoint, Click Here