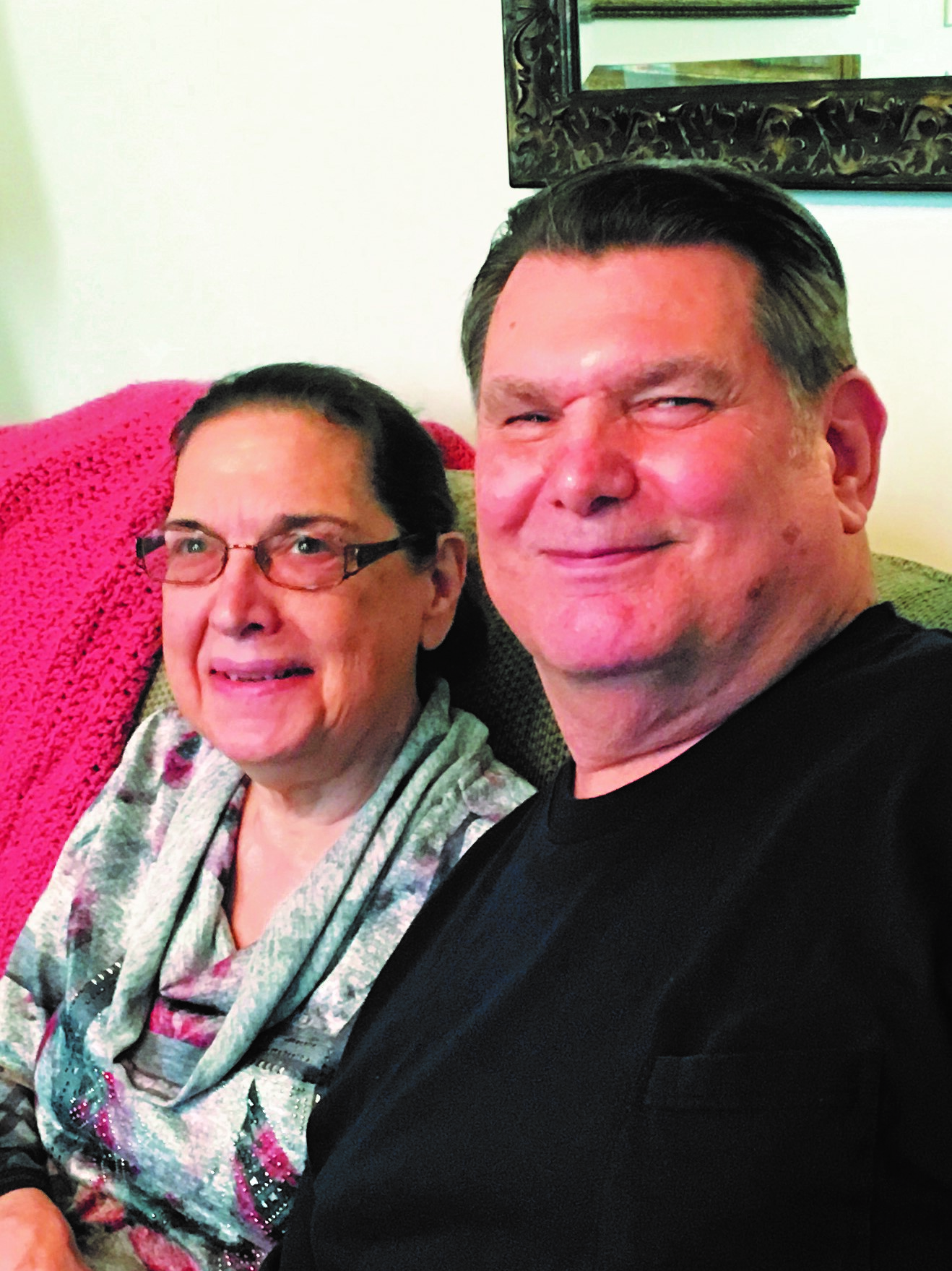 Looking Beyond What Cannot Be Seen
"I couldn't do it, so therefore, he can't do it." Such was the prejudice of school administrators considering the application of Bro. Ronald Burt — a blind but highly qualified math teacher who had graduated summa cum laude and applied to over 100 different schools in the state of California. Ironically, it was the eyes of administrators that seemed to doubt his teaching capabilities at the onset.
Before marrying Catherine, the love of his life and daughter of a school superintendent, Bro. Burt had dropped out of high school and believed he would someday assume the family fruit stand business. His future wife, who is also blind, knew he was capable of much more. Over 50 years later, Sis. Burt shared that, "It was the Lord that brought and kept us together. When we look back, it is amazing that God used the loss of our eyesight for His glory."
"I knew teaching math was within my grasp as I shared 'aha moments' with those I was tutoring for GED examinations one summer," reflected Bro. Burt. "Advanced college courses in math and classrooms ranging from fifth grade to high school seemed to pose exciting challenges rather than obstacles in my perspective. Calvary Christian School, under the direction of Pastor N. A. Urshan, was the first to offer me a position." After tremendously improving the math curriculum and teaching there for seven years, Bro. Burt worked in an Upward Bound program and eventually signed on with Indianapolis Public Schools for the remaining 27 years of his career. "It was the teachers who saw me in action who helped sway the doubtful eyes of administrators and allow them to realize I was capable of teaching my students," he said.
When facing a world without eyesight one just finds alternative techniques to do the same thing, the couple agreed. "I learned very quickly to associate names with voices in order to identify each student that entered my classroom," noted Bro. Burt. "Interestingly, things such as transportation to and from work along with paperwork posed greater challenges than classroom management and conceptual teaching." It did not take long for his students, colleagues and administrators to realize his ability as a math teacher.
Bro. Burt received his most personally valued award known as the "ABCD" award, given to a teacher by his colleagues recognizing an outstanding teacher in their building who has excelled in their field. "They knew me and saw me for who I was and that is why this award meant so much to me," said Bro. Burt. He has been nationally recognized on multiple occasions. He received the "Who's Who" award, which is chosen by educators across the nation. The top 2% of U.S. educators are named to this award. His receiving of two awards placed him in the top 1% of U.S. educators.
"When faced with what some may call daunting obstacles, I usually saw them as either small nuisances or just made up my mind that the Lord and I would get the job done," said Bro. Burt. "The inspiration came from the fact that I knew other blind teachers had been able to teach, and I wanted to meet the challenge."
Ron and Cathy Burt currently reside in Indianapolis, Indiana and attend Calvary Tabernacle under the direction of Pastor Paul Mooney. They live with an unmatched perspective on life, teamwork and trust in a God that allowed the loss of one's eyesight to become one of the greatest testimonies on both a local and national level.