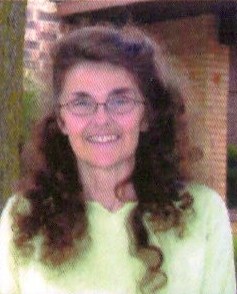 By Carole J. Keller

As we abide with the Lord, we will experience more of His sweet presence and spiritual power in our lives. "He that dwelleth in the secret place of the most High shall abide under the shadow of the Almighty" (Ps. 91:1).
Meditation encompasses five disciplines:
Hearing the Word
Learning the Word
Speaking the Word
Obeying the Word
Abiding with the Word
Hearing the Word—We must first hear the Word of God with an honest, good, and seeking heart as we read the Word: "Seek ye out of the book of the LORD and read: no one of these shall fail…" (Isa. 34:16). (See also Deuteronomy 17:19.) As we hear the Word, we develop our belief system through faith.
God restored the covenant under King Josiah when he read before the people "…all the words of the book of the covenant, which was found in the house of the Lord. And the king stood by a pillar, and made a covenant before the LORD, to walk after the LORD, and to keep his commandments and his testimonies and his statutes with all their heart and all their soul, to perform the words of this covenant that were written in this book. And all the people stood to the covenant" (2 Kings 23:2-3). The people heard God speak to them. It is through truth that God establishes a relationship with us.
It is so important to be exposed to God's Word daily. Developing the discipline to read God's Word faithfully is the first step in meditation and cultivating a love for truth.
Learning the Word–As we partake of our daily bread, God will impart knowledge and understanding and He will bring revelation and guidance to areas of our lives that are lacking, such as the words we speak. We learn to regulate ourselves by acquiring the knowledge of God: "The wise in heart shall be called prudent: and the sweetness of the lips increaseth learning"           (Prov. 16:21). Knowledge is intelligence and insight. In other words, God will broaden our understanding and comprehension through His Word and make us wise! "To know wisdom and instruction; to perceive the words of understanding. To receive the instruction of wisdom, justice, and judgment and equity; to give subtlety to the simple… A wise man will hear and will increase learning and a man of understanding shall attain unto wise counsels" (Prov. 1:25). (See also Proverbs 2:2-5.)
We live by every Word that proceeds out of the mouth of God:
"And He said to them, be careful what you are hearing. The measure (of thought and study)you give (to the truth you hear) will be the measure (of virtue and knowledge) that comes back to you, and more (besides) will be given to you who hear. For to him who has will more be given, and from him who has nothing even what he has will be taken away" (by force) (Mk. 4:24-25, Amplified Version of the Bible).
Jesus said to "be careful what you are hearing." Faith comes by hearing the Word of God. Then the measure we give to study of what we hear will multiply as the seed grows and increases. Jesus said the kingdom of God is "…like a grain of mustard seed, which when it is sown in the earth, is less than all the seeds that be in the earth: But when it is sown, it groweth up, and becometh greater than all herbs and shooteth out great branches; so that the fowls of the air may lodge under the shadow of it" (Mk. 4:31-32).
Speaking the Word—When we speak the Word out loud, it is evidence of our faith, and we overcome by faith when we obey it (1 Jn. 5:4). "…faith cometh by hearing and hearing by the Word of God" (Rom. 10:17). The repetitious declaration of the Word in meditation lays a good foundation. We speak the Word into existence through faith. As we follow through in obedience, God produces the fruit, because a seed that is planted is destined to grow into something: "The kingdom of heaven is like to a grain of mustard seed, which a man took and sowed in his field- Which indeed is the least of all seeds: but when it is grown it is the greatest among herbs, and becometh a tree, so that the birds of the air come and lodge in the branches thereof" (Mt. 13:31-32).
Obeying the Word—As God draws closer, He cultivates in us a desire to obey Him. God looks for people who respond in faith upon hearing the Word and follow through with action. When we are tried, the engrafted Word imparts wisdom and grace to do what is right rather than succumb to our carnal nature. For example, when we are reviled, we will receive grace not to take revenge (1 Pet. 2:23). Instead we learn to treat our adversaries without rancor, overcoming evil with good (Rom. 12:21). We are recreated in the image of God. Truth will convict us and grace will help us to keep our thoughts, words and attitudes in line with God's Word. Thus, obedience produces peace and safety as we learn discipline. If we can change the way we think, God's life will flow through us and be evident to all.
Abiding with God— "Abiding with God" means "to be dependent upon Him as the source of life." We learn to wait for Him and fellowship with Him as we meditate upon His Word. There may be periods when our faith is tested. Our ground is worked over so it produces good fruit, as it is written, "Sow to yourselves in righteousness, reap in mercy, break up your fallow ground for it is time to seek the Lord till he come and rain righteousness upon you" (Hos. 10:12). If we continue to abide with Jesus, He will be faithful to bring us to the desired end, "Abide in me, and I in you. As the branch cannot bear fruit of itself; except it abide in the vine; no more can ye, except ye abide in me" (Jn. 15: 4). As we apply what we have heard and learned, we will experience intimacy with Almighty God, as it is written, "He that dwelleth in the secret place of the most High shall abide under the shadow of the Almighty" (Ps. 91:1). God will be our refuge and fortress and no weapon formed against us will prosper. There is a special place of intimacy with God for those who have covenanted to obey Him.
The Practice of Meditating
Meditation is a springboard for the miraculous in that it releases power and strength to do the will of God in a given situation. "Meditate upon these things; give thyself wholly to them; that thy profiting may appear to all" (1 Tim. 4:15).
Let's start by reading Psalm 1:1-3:
"Blessed is the man that walketh not in the counsel of the ungodly, nor standeth in the way of sinners, not sitteth in the seat of the scornful. But his delight is in the law of the LORD; and in his law doth he meditate day and night. And he shall be like a tree planted by the fivers of water, that bringeth forth his fruit in his season; his leaf also shall not wither; and whatsoever he doeth shall prosper."
God gave Joshua the key to success:
"This book of the law shall not depart out of thy mouth, but thou shall meditate therein day and night, that thou mayest observe to do according to all that is written therein: for then thou shalt make thy ways prosperous, and then thou shalt have good success" (Josh. 1:8).
Meditating produces success. The word success in the above verse means intellectual comprehension, wisdom, skill, expertise, and insight. "The testimony of the Lord is sure, making wise the simple" (Ps. 19:7). God will give us wisdom, skill, intellectual comprehension, and insight to establish His will in our life.
Meditating means to murmur, growl, mutter, to speak with oneself, or to remember something. Take Psalm 145:8:
"God is gracious, full of compassion, slow to anger, of great mercies."
So we mutter to ourself,
"God is gracious. God is gracious… God is slow to anger…"
Over and over, day and night, we choose to abide with God. For example, imagine you have been disciplining yourself to follow these principles. One day, you are suddenly accused of some wrongdoing at work. Because you have developed the practice of reflecting upon the attributes and wisdom of God, in this case that He is slow to anger, you will be less likely to lose control and more likely to react in a God-like manner. Therefore, wisdom keeps the paths of judgment and preserves your way (Prov. 2:8).
The forces of evil do not want us to meditate because it is an act of worship and they cannot gain access to our minds when we are meditating upon God. It is true. God said, "Thou will keep him in perfect peace whose mind is stayed on thee" (Isa. 26:3).
Once we commit a passage to memory, it is always there. If we have not exercised it for a while, it will only take a little refreshing before it comes back. The Word is eternal and never dies, and Jesus said the Holy Spirit would bring all things which He has said to our remembrance        (Jn. 14:26).
Reproducing and Internalizing God's Word
Jesus likened anyone who hears His words and does them to a man who builds his house upon a rock so that, when the rains come, it remains standing (Mt. 7:24-25). Obedience to God's Word lays a foundation that cannot be shaken. In a sense, our heart is our house, our temple, the inner part where we live.
"My son, keep my words and lay up my commandments with thee–keep my commandments and live; and my law as the apple of thine eye. Bind them upon thy fingers, write them upon the table of thine heart" (Prov. 7:1-3).
In this verse, "lay up" means "to hide with one's self; lay up in one's heart."
By meditating upon God's Word, we are building a holy temple unto the Lord. Each verse is like a building block, fitly framed together, growing into a holy temple.
"And (we) are built upon the foundation of the apostles and prophets, Jesus Christ himself being the chief corner stone; in whom all the building fitly framed together groweth unto a holy temple in the Lord: in whom you also are builded together for a habitation of God through the Spirit" (Eph.2:20-22).
The word "building" in verse 21 means "the act of building as a process," for example, biblical principles. In this place, there is stability, strength and endurance. God's Word preserves us in every situation.
When we rely upon the engrafted Word in our heart, we…
Come to a place where we cease from our own works and begin to walk in the Spirit. We  do not rely upon self, but on the power of God.
"For they that are after the flesh do mind the things of the flesh; but they that are after the Spirit the things of the Spirit. For to be carnally minded is death; but to be spiritually minded is life and peace" (Rom. 8:5-6).
The Apostle Paul said, "For they that are after the flesh do mind the things of the flesh." To change our fleshly affections/thoughts, we have to focus/think on the things of the Spirit. Then we can be spiritually minded.
Discipline our minds to stay focused on God and not on the cares of the world. We are  more God-conscious and Kingdom-minded.
Replicate our thoughts in our words and actions. "For as he thinketh in his heart so is he"  (Prov. 23:7). That is why the Apostle Paul taught us to think on things that are true, honest,          just, pure, lovely, or of a good report (Phil. 4:8). The things that keep our attention will                      determine our actions.
The reasoning and imagination of the heart eventually are manifested outwardly in our words, attitudes and behaviors. Meditating upon, "Hear, O Israel, the LORD our God is one LORD: And thou shalt love the LORD thy God with all thine heart, and with all thy soul, and with all thy might," will produce a love for God that will be reflected in our obedience (Deu. 6:4-5).
If we think that somebody does not love us, we may act sad, perhaps bitter and isolative, but meditating on the verse, "…love your enemies and do good and lend hoping for nothing again…for he is kind unto the unthankful and to the evil" (Lk. 6:35), can transform bitterness into forgiveness by choosing to set our enemies free. Jesus chose to be kind to both the unthankful and evil.
If we are thinking about problems or conflicts, we may behave anxiously or impatiently with others. But if we are meditating on "Let there be nothing done by strife or vainglory…, " we can make the choice to yield our personal right (Phil. 2:3). We become whatever we give ourselves to obey (Rom. 6:16), and we are what we think (Prov. 23:7).
Meditating upon the love chapter (1 Cor. 13) or on Jesus' command to pray for our enemies (Mt. 5:44) will empower us, through the grace of God, to be gracious and calm when suddenly attacked. We are what we think. If we are prone to reacting with our emotions, meditating upon these verses will help us to respond with the love of Christ, because we are relying upon the promises of Christ to sustain us, not upon our own ability or strength to do good.
If we are facing one who openly challenges us and we are anxious about how to respond, we can meditate upon Luke 21:14-15: "Settle it therefore in your heart not to meditate before what ye shall answer, for I will give you a mouth and wisdom which all your adversaries will not be able to gainsay (deny) nor resist." This requires making a choice to let the Holy Spirit reign through us rather than trying to take control through our human nature.
Confessing the Word out loud in a situation as we meditate upon it dispels demonic oppression (often manifested by fear, anger, revenge, etc.) as the entrance of God's word gives light (Ps. 119:130). Through faith, we are speaking the solution or desired attribute into existence.
This writer has conducted encounter groups on principles of engrafting God's Word. Without fail, participants came back each week with a positive report of how the engrafted word freed them to handle negative situations in a Christ-like manner. Instead of engaging in contentious rivalry, they submitted to their enemies and spoke calmly and respectfully when they called upon the engrafted Word. They had the courage to stand for their convictions. Meditating throughout the day on scriptures is a means of building confidence in God's power and promise. There is an expectation that He will do it, and He always comes through if we remain faithful.
The Intimacy of Meditation
Meditating upon God's Word can be a very intimate type of worship, because there is no other god before us but Jehovah. Our focus is on God alone and as a result there is perfect peace because our mind is stayed on Him: "Thou wilt keep him in perfect peace, whose mind is stayed on thee: because he trusteth in thee. Trust ye in the LORD forever: for in the LORD JEHOVAH is everlasting strength" (Isa. 26:3-4).
In this place, very personal experiences with God are possible. Several years after I began meditating upon God's Word in the early morning hours, I experienced a visitation of God I shall never forget. I had been meeting with God every day between the hours of 4:00 a.m. and 5:00 a.m. One day, I was meditating upon Psalm 143:8: "Cause me to hear thy lovingkindness in the morning; for in thee do I trust: cause me to know the way wherein I should walk; for I lift up my soul unto thee." All of a sudden, I experienced a very powerful presence of the Lord, so much so that I was led to take three days off from work to spend time in His presence. His presence was irresistible as I felt God drawing me into His affections. At the end of the three days, He gave me an unusual sensation, like a chill, on the calf of my left leg as a memorial of this visitation. Now every time I feel that sensation God takes me back to that visitation by the quickening of His presence. I sometimes feel this sensation when thinking through a problem, and I know that He is very close to me and with me at that moment. My mind goes back to Jacob who experienced a similar move of God when he was facing a momentous decision that would affect not only His own future but the future of the descendants of Abraham. "And Jacob was left alone; and there wrestled a man with him until the breaking of the day. And when he saw that he prevailed not against him, he touched the hollow of his thigh; and the hollow of Jacob's thigh was out of joint, as he wrestled with him…And Jacob called the name of the place Peniel…And as he passed over Penuel the sun rose upon him, and he halted upon his thigh" (Gen. 32:24-25, 30-31).
Great things can happen when we are in the presence of the Lord, particularly when we are meditating upon His ways. The Lord looks for people after His own heart who love truth. "For the eyes of the Lord run to and fro throughout the whole earth, to show himself strong in the behalf of them whose heart is perfect toward him" (2 Chr. 16:9). During these quiet times of meditation, God calls us to a deeper relationship with Him and may use the secret place to reveal a particular mission or purpose in our lives. A secret place is a place we consecrate to God. It is a place and time when we meet with God alone. At times, God withdraws from close fellowship to test our faith and the meditations of our hearts. He may, at this time, be showing us what is in our heart so that He can purge it. It is in this secret place that we can be conformed to His image as the fire of His love dissolves the hardness of our heart. In this secret place we offer up our lives a living sacrifice and allow God to live His life through us in righteousness and holiness.
This article "Meditating for Success" was taken from The Transforming Power of Engrafting God's Word by Carole J. Keller and may be used for study and research purposes only.