Meditating produces success. The word success in the above verse means intellectual comprehension, wisdom, skill, expertise, and insight. "The testimony of the Lord is sure, making wise the simple" (Ps. 19:7). God will give us wisdom, skill, intellectual comprehension, and insight to establish His will in our life.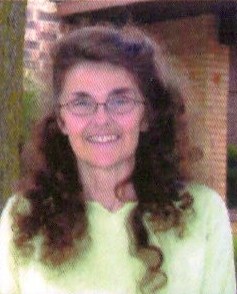 By Carole J. Keller
To View the Entire Article, Click Here
To Download the Entire Article Directly to Your Computer, Click Here
To View the Outline, Click Here
To View the PowerPoint, Click Here

As we abide with the Lord, we will experience more of His sweet presence and spiritual power in our lives. "He that dwelleth in the secret place of the most High shall abide under the shadow of the Almighty" (Ps. 91:1).
Meditation encompasses five disciplines:
Hearing the Word
Learning the Word
Speaking the Word
Obeying the Word
Abiding with the Word
Hearing the Word—We must first hear the Word of God with an honest, good, and seeking heart as we read the Word: "Seek ye out of the book of the LORD and read: no one of these shall fail…" (Isa. 34:16). (See also Deuteronomy 17:19.) As we hear the Word, we develop our belief system through faith.
God restored the covenant under King Josiah when he read before the people "…all the words of the book of the covenant, which was found in the house of the Lord. And the king stood by a pillar, and made a covenant before the LORD, to walk after the LORD, and to keep his commandments and his testimonies and his statutes with all their heart and all their soul, to perform the words of this covenant that were written in this book. And all the people stood to the covenant" (2 Kings 23:2-3). The people heard God speak to them. It is through truth that God establishes a relationship with us.
It is so important to be exposed to God's Word daily. Developing the discipline to read God's Word faithfully is the first step in meditation and cultivating a love for truth.
Learning the Word–As we partake of our daily bread, God will impart knowledge and understanding and He will bring revelation and guidance to areas of our lives that are lacking, such as the words we speak. We learn to regulate ourselves by acquiring the knowledge of God: "The wise in heart shall be called prudent: and the sweetness of the lips increaseth learning"           (Prov. 16:21). Knowledge is intelligence and insight. In other words, God will broaden our understanding and comprehension through His Word and make us wise! "To know wisdom and instruction; to perceive the words of understanding. To receive the instruction of wisdom, justice, and judgment and equity; to give subtlety to the simple… A wise man will hear and will increase learning and a man of understanding shall attain unto wise counsels" (Prov. 1:25). (See also Proverbs 2:2-5.)
To View the Entire Article, Click Here
To Download the Entire Article Directly to Your Computer, Click Here
To View the Outline, Click Here
To View the PowerPoint, Click Here