Go back to 1 Samuel 24. For there the Scripture introduces us to an event that took place in David's life that changed his heart forever. It was in this chapter that David chose to write this particular Scripture "My heart is fixed." He was telling us something happened in his past that fixed his future forever. Many of us do not serve God because of people; we do not serve God because of a building; but we serve God because something happened that fixed our hearts.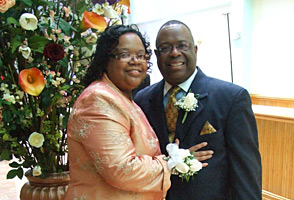 By Michael Mitchell
To View the Entire Article, Click Here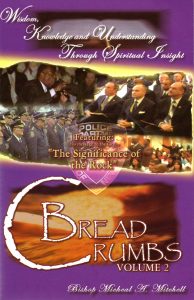 Psalm 57:7-11 (KJV)
                My heart is fixed, O God, my heart is fixed: I will sing and give praise. Awake up, my glory; awake, psaltery and harp: I myself will awake early. I will praise thee, O Lord, among the people: I will sing unto thee among the nations. For thy mercy is great unto the heavens, and thy truth unto the clouds. Be thou exalted, O God, above the heavens: let thy glory be above all the earth.
David wanted to assure himself and let his adversaries know that his heart was fixed, thus he chose to say it not one time, not two times, but three times. In Psalm 57:7, he says it twice, and in Psalm 108:2, he says it again. The Holy Ghost would like for some of us to make the statement. My Heart Is Fixed–to the devil, to ourselves, and to our adversaries.
I am challenged by God, and I am challenged within myself to find the will of God and to bring to you a message of destiny for the hour that we are living in. Many of you are where you are today, and if God does not bring about something significant in your life, you will not be there tomorrow. The sad reality is that it always takes a trial, and it always takes a struggle or an unforeseen event, to bring us to a place of stability. For many of us a relationship with God is not easily forged; one has not been garnished. Something has distracted us from falling whole-heartedly in love with God. Sometimes, God must deliver something we did not see, in the menu, as the only way to secure stability in the lives of human beings. It is that which comes to you that you did not order that brings about order. In order for you to define the state of one's soul, mind, and spirit, something earthshaking, mind baffling, and soul disturbing must take place. For when we speak of the heart being fixed, we are actually saying that the heart is now in a state of stability. The heart is now anchored in Jesus Christ. It is secured and fastened to a Rock Who is significant. I say to you that we dare not cross over into another day, week, month, or even year, and not be able to tell the devil that our hearts are fixed.
If the tests of the past did not bring stability to you, you might not like tomorrow's tests. For God is greater than our schoolmasters on Earth. They do not pass you if you have failed, and they do not give you a diploma if you are not worthy to graduate. Do not think that God will graduate you when you have failed the tests of the past. My heart is fixed, speaks of stability, security, and being anchored in something or someone.
When David chose to pen the words, "My heart is fixed O God, my heart is fixed," (Psalm 57:7), he began the psalm by saying: "Be merciful unto me, O God, be merciful unto me, for my soul trusteth in thee: yea, in the shadow of thy wings will I make my refuge, until these calamities be overpast" (57:1). He was trying to sum up, for those of us who would read this chapter, that there were some things he was struggling with. He says in verse two through four of the same chapter, "I will cry unto God most high; unto God that performeth all things for me. He shall send from heaven, and save me from the reproach of him that would swallow me up…God shall send forth his mercy and his truth. My soul is among lions: and I lie even among them that are set on fire, even the sons of men, whose teeth are spears and arrows, and their tongue a sharp sword."
To View the Entire Article, Click Here