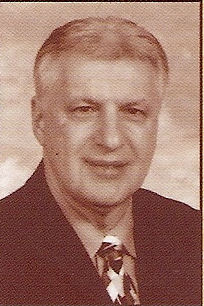 By Robert E. Henson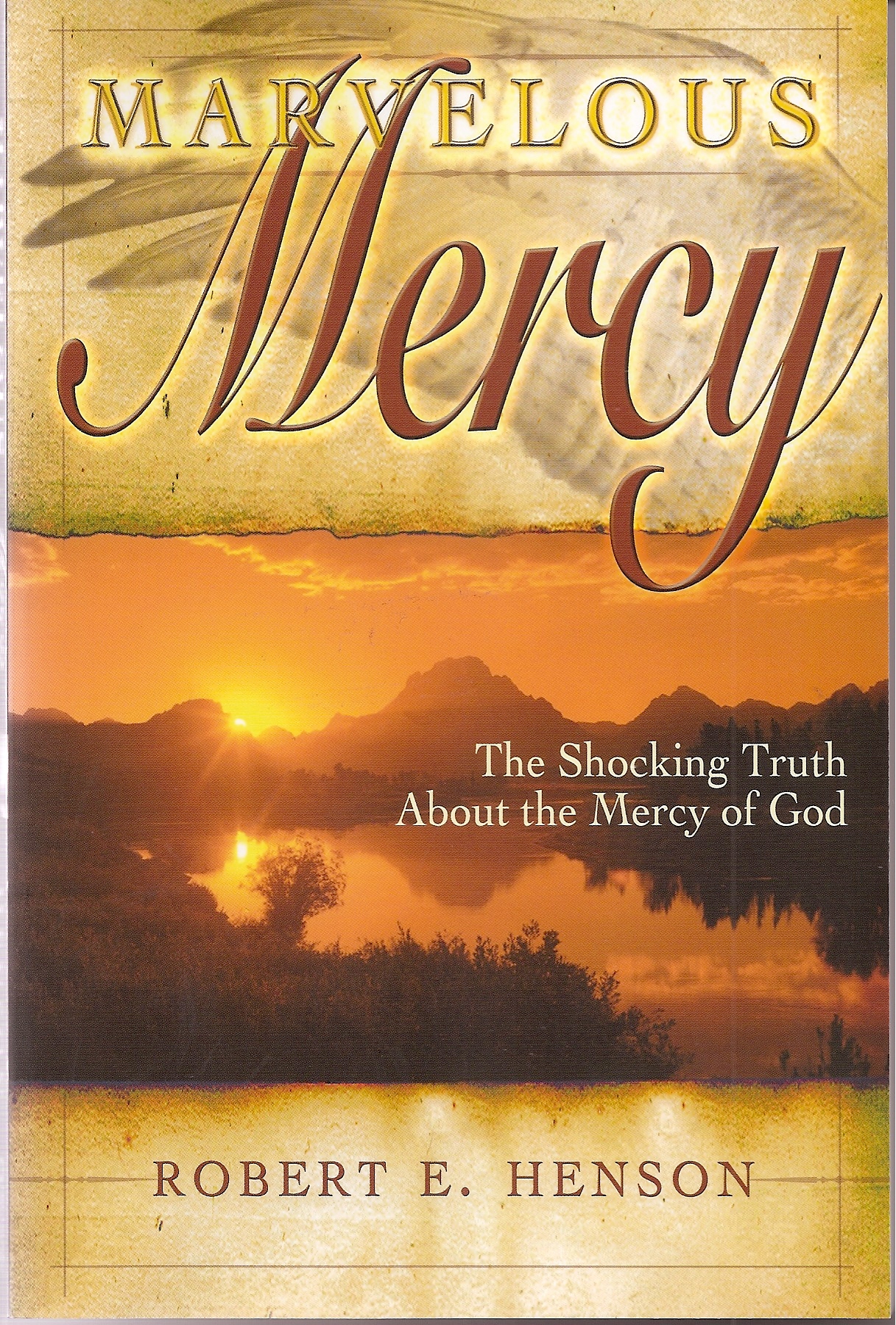 Psalm 100:4-5 proclaims:
"Enter into his gates with thanksgiving, and into his courts with praise: be thankful unto him, and bless his name.
For the LORD is good; his mercy is everlasting; and his truth endureth to all generations."
In verse four of Psalm 100, God's people are given four distinct commands:
Enter His gates with thanksgiving;
Enter His courts with praise;
Be thankful unto Him; and,
Bless His name.
The clarion message is that each worshiper who comes through the doors and enters the sanctuary of God's House should give the Lord thanks and praise. The worshipper is to bless (or glorify) and exalt the Lord's name. It is also noted that the worshipper is to be thankful. Thankfulness is not to be just a momentary experience at church. It must be an attitude and a lifestyle at is maintained constantly.
Verse five gives us three stupendous reasons why we should fulfill the commands of verse four:
The Lord is good;
His mercy is everlasting; and,
His truth endureth to all generations.
Here is the basis for worship. God is good—all the time. All
the time—God is good. His truth never flags. And then there is His mercy. His mercy is everlasting. Think about it for a moment. It is indeed marvelous mercy!
Let's take a closer look at the everlasting quality of God's mercy.
Eternal means having infinite duration, continued without intermission: perpetual. More specifically, it means without a beginning or an ending.
God is eternal. He had no beginning, and He has no ending. His moral attributes never change, such as His love, goodness, fairness, impartiality, etc.
However, there are relational aspects of God that are not eternal. God is capable of entering new relationships with His creation as time goes along. With each new relationship, God acquires a new title, but this does not change His essence nor pluralize the one God.
The declaration of Deuteronomy 6:4 will never be modified. "Hear, 0 Israel: The Lord our God is one LORD."
However, God's mercy is not eternal. Nowhere in the Bible does it reference God's mercy as being eternal. Were it eternal, it would be automatic. If God's mercy were eternal, no one would ever have to repent and request mercy.
The truth is that all mercy has a beginning. It must be requested. It is placed in operation when a person repents and asks God for forgiveness.
Mercy has a point of origination. Subsequently, once mercy is extended, it never weakens. Mercy never fades. God's mercy never loses its efficacy or effectiveness. His mercy endureth forever!
There is only one condition noted in the Bible where mercy can ever be withdrawn, and that is if we refuse to forgive a fellow human being of an offense they have committed against us. Other than that, once mercy is applied it remains perpetually in effect. One can never be charged with that particular offense again. There is no "double jeopardy" with God.
Here is an illustration of this principle. Supposing someone tells a lie today. Later this evening or tomorrow, their conscience is smitten. They go to the deceived party and correct the false statement. Then they go to God in a prayer of sincere repentance. Mercy is applied. Here, then, is the awesome conclusion. No matter what other sins they commit after that, including telling another lie, God will never go back and charge them again with the earlier falsehood. His mercy is everlasting!
Psalm 136 is a unique chapter of the Holy Bible. Each of its twenty-six verses ends with the same exact expression. It is for deliberate emphasis that all the verses of Psalm 136 end with the proclamation, "for his mercy endureth for ever."
This is the only time in Scripture that one particular truth is so often repeated in a single chapter. This precise message is repeated no less than 35 times in the Bible, and 26 of the declarations are found in Psalm 136. This is a maxim that God does not want us to miss. This drill of repetition is God's method of stamping this important message into our brains.
Psalm 136:1 is a divine recipe that produces tremendous spiritual energy and power. When any person, begins to fulfill this command that is greater fan electricity produced by a gigantic dam or a hydroelectric plant. I repeat, this passage is a reservoir of spiritual energy and power.
Allow me to illustrate. Consider the dedication of Solomon's Temple as recorded in 2 Chronicles 5:11-14:
"And it came to pass, when the priests were come out of the holy place: (for all the priests that were present were sanctified, and did not then wait by course:
Also the Levites which were the singers, all of them of Asaph, of Heman, of Jeduthun, with their sons and their brethren, being arrayed in white linen, having cym¬bals and psalteries and harps, stood at the east end of the altar, and with them an hundred and twenty priests sounding with trumpets:)
It came even to pass, as the trumpeters and singers were as one, to make one sound to be heard in praising and thanking the LORD; and when they lifted up their voice with the trumpets and cymbals and instruments of musick, and praised the LORD, saying, For he is good; for his mercy endureth for ever: that then the house was filled with a cloud, even the house of the LORD;
So that the priests could not stand to minister by reason of the cloud: for the glory of the LORD had filled the house of God."
Observe carefully that this was during the Dedication Service The implementation of the formula given in Psalm 136:1 in ship service brought an awesome and visible manifestation glory. In fact, the cloud of glory was so thick that the priests had to step back for awhile and just let God be God.
"For His mercy endureth for ever." Just what does this state¬ment mean?
1.Does it mean that a person can live an evil life and not fear the consequences of judgment?
2.Does it mean that mercy will always be available for the sinner or backslider?
The answer to both questions is absolutely no!
Endureth means to continue in existence, to last, or everlasting.
His mercy continues in existence forever;
His mercy is lasting; and,
His mercy is everlasting.
The correct understanding of the proclamation is this:
Once God extends mercy for an offense, that mercy never weakens nor crumbles.
God's mercy always continues to triumph over offenses and judgment.
That granted mercy remains effective and in force for all eternity.
God's mercy never loses its efficaciousness, power.
These thoughts are in line with the awesome and inspiring verses of Lamentations 3:21-26.
"This I recall to my mind, therefore have I hope.
It is of the LORD's mercies that we are not consumed, because his compassions fail not.
They are new every morning: great is thy faithfulness.
The LORD is my portion, saith my soul; therefore will I hope in him.
The LORD is good unto them that wait for him, to the soul that seeketh him.
It is good that a man should both hope and quietly wait for the salvation of the LORD."
Another fact we need to understand is this-you and I can add fresh offenses, which are not covered, nor pardoned, by the gift of God's past mercies to us. In the case of a new offense or sin, you and I must go to God again in repentance, which includes getting the sin out of our lives. When this is done properly and sincerely, God grants new and fresh mercy.
Acts 3:19 states it like this:
"Repent ye therefore, and be converted, that your sins may be blotted out, when the times of refreshing shall come from the presence of the Lord."
Note the phrase "the times of refreshing." This is something God desires to send to every person. There is no refreshing in the entire world that can compare to the refreshing God can give to the human soul. According to the above verse of scripture, this refreshing comes from the presence of the Lord. However, it is imperative to observe that it only comes after repentance and conversion.
Many of us can forgive, providing enough time has passed to take the edge off of the offense. Some folks forgive things in the distant past, but they refuse to forgive trespasses in the present.
Many of us hold no ill will toward King David for his adultery and murder because it was committed centuries ago. And yet, we do not truly forgive people we know who have committed adultery or other hurtful offenses.
God's mercy is so awesome! He forgives in the present! Carefully note these biblical examples.
In 2 Samuel 12, the prophet Nathan confronted David about his sins. David's response in verse 13 was, "I have sinned against the Lord." Nathan's response in the very same verse was, "The Lord also hath put away thy sin." Note that mercy was immediate.
In Luke 23, the historical record is given of Jesus hanging on the cross and looking directly in the face of his executors. He then uttered this profound intercession for them, "Father, forgive them [now]; for they know not what they do." His proffered mercy was immediate.
Some forgive, but they never let the forgiven forget the failure. Jesus truly forgives and forgets. The Lord proclaimed in Isaiah 43:25,
"I, even I, am he that blotteth out thy transgressions for mine own sake, and will not remember thy sins ."
God forgives thoroughly and completely. He removes all of sin's stains. He leaves no reminders on the soul of the penitent.
Consider this biblical illustration of that glorious fact. In John 8, a woman caught in the very act of adultery was brought to Jesus. After inquiring about her accusers, Jesus responded, "Neither do I condemn thee: go, and sin no more."
Observe that Jesus did not say, "Neither do I condemn adultery." He does condemn adultery. However, Jesus did not have a condemning attitude towards the woman. Forgiveness to her was immediate, and He twisted no knife into her soul to constantly remind her of her past shame. The Lord Jesus gave her the chance to start over without having to live under a stigma and condemnation from God.
Wow! His mercy is everlasting!
The above article, "His Everlasting Mercy," is written by Robert E. Henson. The article is the eleventh chapter of Henson's book, Marvelous Mercy. The book was published in 2004.
The material is most likely copyrighted and should not be reprinted under any other name or author. However, this material may be freely used for personal study and research purposes.