As we learned in lesson two, the leaders of the church whose lives overlapped the lives of the apostle were known as the apostolic fathers or the post—apostolic fathers. The post—apostolic fathers, Ignatius, Clement of Rome, Polycarp, and Hermas, did not believe in trinitarian doctrine, and there is no reference in their writings to a trinitarian baptismal formula.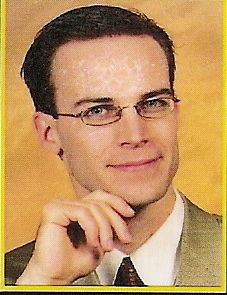 By Matthew A. Foster
To View the Entire Article, Click Here
Not Without A Witness (Baptism in Jesus' Name)
Not Without A Witness Power Point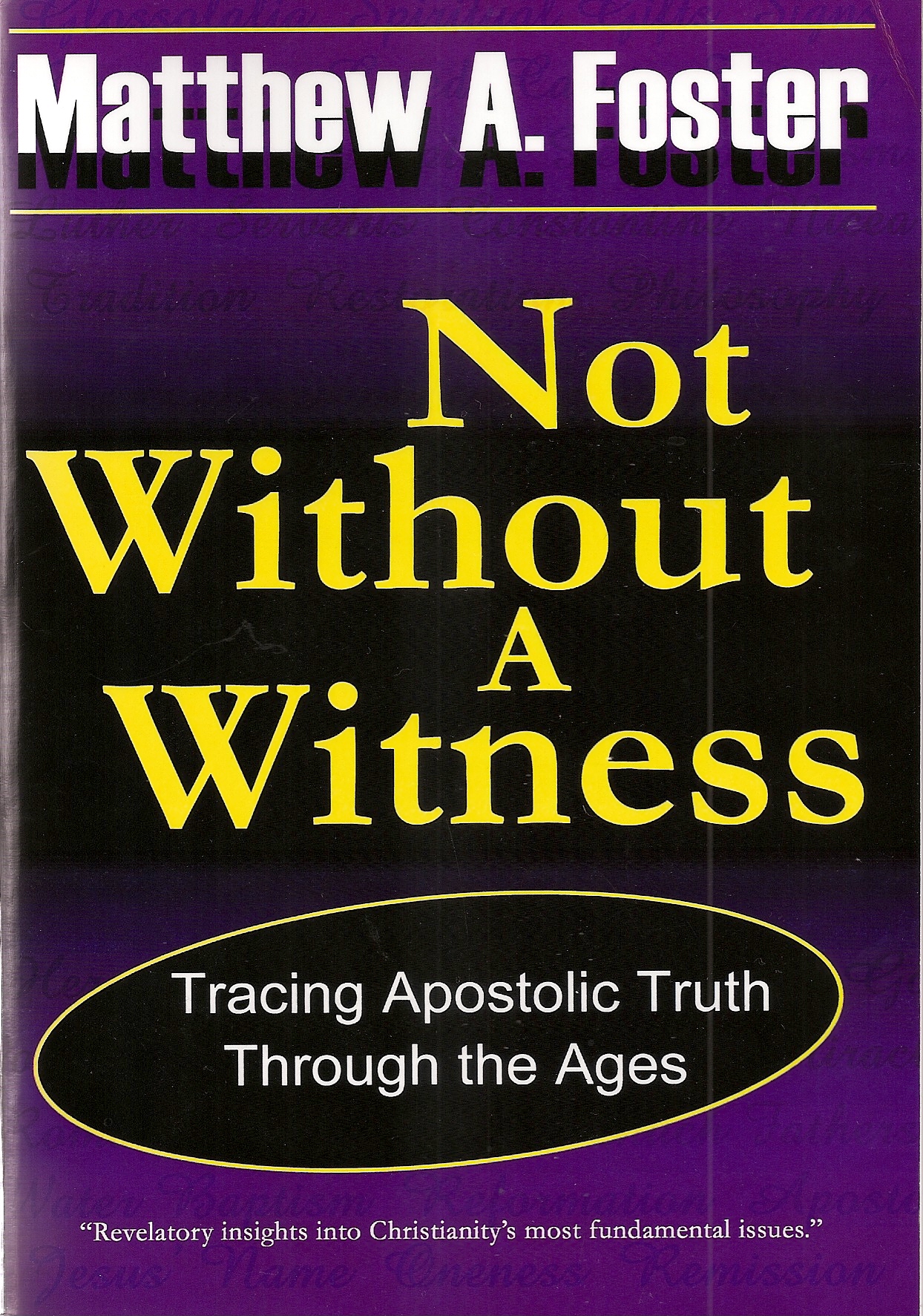 Nevertheless he left not himself without witness. Seeing we also are compassed about with so great a cloud of witnesses…
            Acts 14:17 & Hebrews 12:1
In chapters four, five, and six, we have briefly traced the origins and roots of false doctrines. We have seen how man's developments led to a stagnant, ritualistic religion in Church Father Christianity, and we have seen how man's developments led to the protesting of Church Father Christianity accompanied by the rise of denominations.
Each denomination in Reformation Christianity has contributed in some way to the recovering of ancient apostolic truths that were shrouded by the developments of Church Father Christianity; there has been a gradual restoration and returning to the original apostolic pattern. Even though Church Father Christianity sought to reform and restore, it is in no way defined as Apostolic Christianity because the reformation denominations, for the most part, always stopped short of returning to baptism in Jesus' name and seeking God for the gift of the Holy Ghost. Though there were many individuals who did experience the new birth of Apostolic Christianity, the reformation movement, as a whole, remained a developed Christianity. The scriptures seem to indicate the restoration in Joel 2: 25-29, where the scripture says that God will restore all that has been destroyed and ate away. God says this restoration will lead to all people receiving His Spirit, but restoration will be a process of "precept upon precept; line upon line, line upon line; here a little, and there a little" (Isaiah 28:10) So it is in Reformation Christianity when Luther restored justification by faith but still held so many Church Father developments; when Calvin saw the importance of leading a moral and moderate life but held to views like predestination and persecution; when the Anabaptists saw that baptism is to be administered for believers only by immersion but failed to see it is to be done in Jesus' name; and we could go on with this list, but suffice it to say the main point is these movements were noble in their cause, but they remained only developed Christianity.
As we have studied the three types of Christianity, we have seen that Apostolic Christianity is the true Christianity experienced by the first century church, and written about throughout the New Testament. This is the only Christianity accepted by God. As Jesus of Nazareth so wonderfully taught many believers will come to Him at the last day and cry unto Him, but his response will be, "Verily I say unto you, I know you not" (Matthew 7: 23; 25: 12). To recapitulate, Apostolic Christianity has at its core the born again experience, which is briefly: repentance, water baptism in Jesus' name, and the baptism of the Holy Ghost (John 3: 5; Acts 2: 38).
To View the Entire Article, Click Here
Not Without A Witness (Baptism in Jesus' Name)
Not Without A Witness Power Point