The above scriptures are to be studied as they give the description of "freewill offering" and the attitude by which they are to be given. In summary they speak of giving as God has blessed; give according to one's ability; give-with a willing mind; do not let emotions govern your giving, if you don't have it, don't promise it; finally, if you make a promise to give (pledge, etc.), then pay what you have vowed.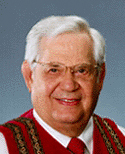 By Harry L. Herman
To View the Entire Article, Click Here
To Download the Article Directly to Your Computer, Click Here
To View the Outline, Click Here
To View the PowerPoint, Click Here
To Order More, Click Here
Malachi 3:7-11
In considering the subject of tithes and offerings we often make the mistake of emphasizing only the tithes portion and very rarely do we stress the OFFERINGS. The charge is: You have robbed me of tithes AND OFFERINGS. Tithes were used principally for the Priest and Levites which are the equivalent of today's ministry.
Offerings are used to support the house of God, to supply the maintenance and other needs of the church building, utilities, service requirements and etc. While we speak of a free will offering as a general offering for the church, there may be a number of special offerings for specific needs as well as pledges to offset major costs of purchase and repair.
Offerings are given according to the measure of God's blessing of an individual and are not a fixed percentage as the "one tenth" or tithe. In fact offerings could well be MORE than tithes in some cases.
Num. 18:8 God placed on Aaron the responsibility of overseeing the money by reason of the anointing resting on him as the High Priest. The pastor has that same anointing and responsibility. The pastor is held accountable by God to use wisely the assets of the church treasury and is not to be foolish or wasteful just because there is money to be tried. God's house deserves the best but it requires one who is prudent and a skilled manager of those assets in his or her control. Because God has called and ordained the pastor to be pastor, He is holding that pastor responsible for the entire business transactions of the church. The anointing rests upon the pastor by virtue of their office and not because of the person. It is needful in most cases to have a staff who can assist in church management in order to relieve the pastor for more spiritual duties, but the responsibility still belongs to the pastor.
"Honour the LORD with thy substance, and with the first fruits of all thine increase; So shall thy barns be filled with plenty, and thy presses shall burst out with new wine," Prov. 3:9-10. These verses speak of three things: "Honor", "Substance" and "Firstfruites".  To honor or give glory to God is to OBEY the commands He gives to us. In this verse, honoring God is through giving offerings and paying tithes. Substance is that part of our increase that remains after the tithes has been paid. It is from the substance that offerings various descriptions are given. Substance belongs to the individual for their use as they see fit. "Firstfruits" is the tithe. If one will be faithful in paying their tithes and generous in giving their offerings, God promised that they would be blessed in having the things that make them "full and happy". Note also the instruction of Psalms 96:8.  "Give unto the Lord the glory due unto his name: bring an offering and come into his courts."
Moses was commissioned by God to build a "Sanctuary for Film". This required building materials of all kinds along with gold, silver, brass, etc. and also precious jewels and fine linen to fulfil the vision of God's sanctuary shown to Moses on the Mount. Before he could begin, Moses had to ask the people for offerings of all the things required to build the Sanctuary as directed. This material came from Egypt and was carried by the people into the wilderness. Now God was to put all these things to use and commands Moses to: "Speak unto the children of Israel, that they bring me an offering: of every man that giveth it willingly with his heart ye shall take my offering. And this is the offering which ye shall take of them; gold, and silver, and brass, And blue, and purple, and scarlet, and fine linen, and goats' hair, And rams' skins dyed red, and badgers' skins, and shittim wood, Oil for the light, spices for anointing oil, and for sweet incense, Onyx stones, and stones to be set in the ephod, and in the breastplate. And let them make me a  sanctuary; that I may dwell among them." Exod. 25:2-8. How was Moses to acquire these things? By asking the people to bring them with a willing heart. This should be an answer to the critics who complain that "all the church does is ask for money", seeing that it was God who in the beginning of constructing a structure for worship, asked for a freewill offering from the congregation.
To View the Entire Article, Click Here
To Download the Article Directly to Your Computer, Click Here
To View the Outline, Click Here
To View the PowerPoint, Click Here
To Order More, Click Here