By David K. Bernard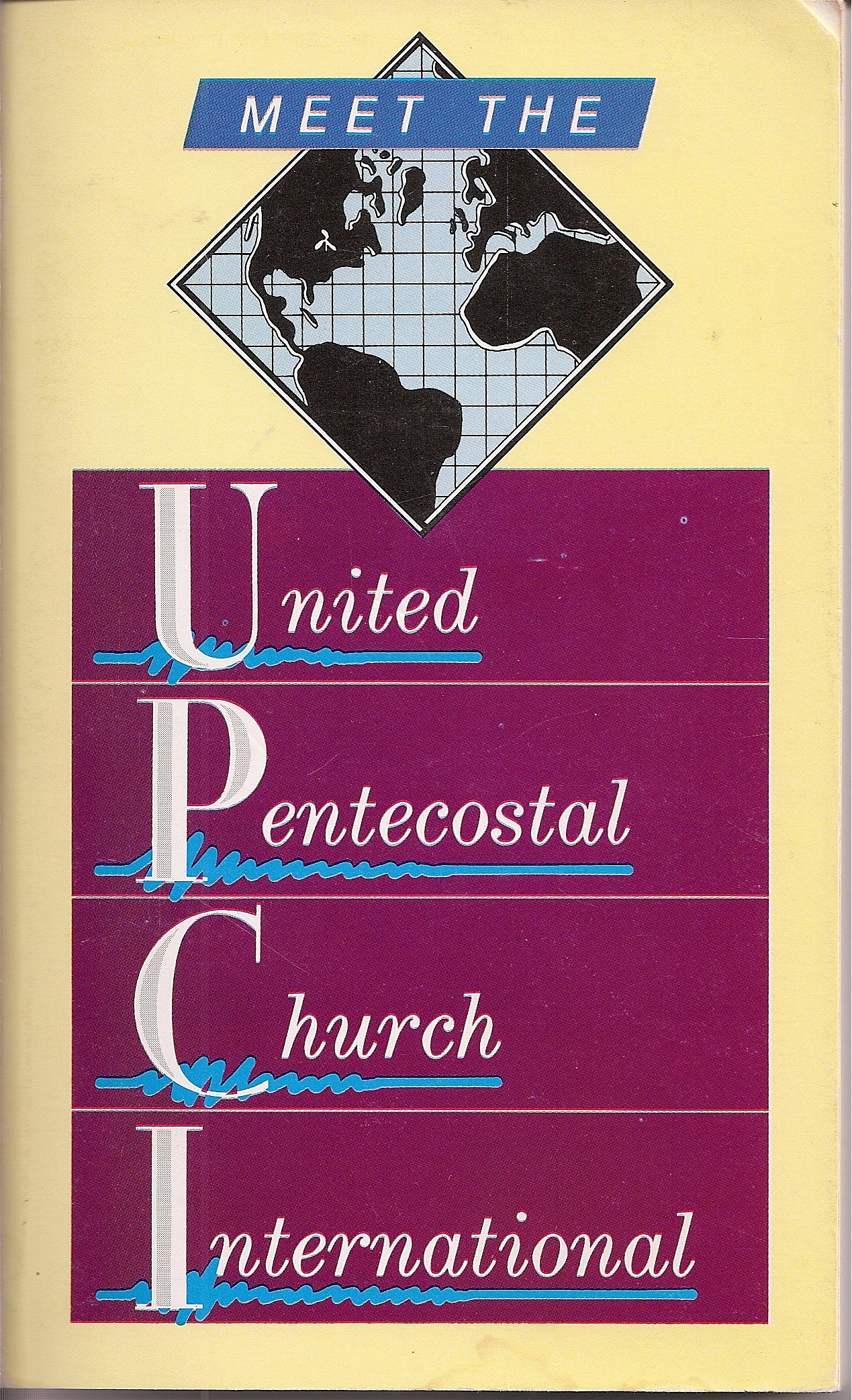 Hailing therefore these promises, dearly beloved, let us cleanse ourselves from all filthiness of the flesh and spirit, perfecting holiness in the fear of God. II Corinthians 7:1
On the sixth day of Creation, when God created man, He did so with extreme care. He made man in His own image. "So God created man in his own image, in the image of God created he him; male and female created he them" (Genesis 1:27). Man was made to worship God, to fellowship with Him, and to bring glory to Him. Man was made for high purposes and with lofty ambitions.
Mankind, through Satan's temptations and Adam and Eve's subsequent yielding, entered into a lifestyle of living below his original privilege and purpose. Only as mankind returns to the first pattern of Creation—made in God's image—will true peace and happiness be his.
Jesus Christ—Our Pattern
As Jesus Christ walked on this earth and lived His exemplary lifestyle, He set a pattern for man to follow. By living in a Christ-like manner as His indwelling Spirit enables us, we find real contentment, joyful living, and fulfillment of purpose.
The world is different from what it was in the first century. However, the same "spirit of holiness" that was in the early church is in the United Pentecostal Church International In an age of pleasure, compromise, and promiscuity, the United Pentecostal Church members are endeavoring to keep themselves unspotted from the world. Though they are "in the world," they are not "of the world."
Every Christian needs to seek things that are of God rather than things that are of this earth. What speaks more clearly to us, things set apart unto God, or things set apart unto this world? What system of values do we live by, God's values or the carnal values of this world? Jesus said, "Lay not up for yourselves treasures upon earth, where moth and rust doth corrupt, and where thieves break through and steal: But lay up for yourselves treasures in heaven, where neither moth nor rust doth corrupt, and where thieves do not break through nor steal: For where your treasure is, there will your heart be also" (Matthew 6:19-21).
The world urges us to become preoccupied with getting, while God's system urges us to be preoccupied with giving. Paul told the leaders at Ephesus, "I have shewed you all things, how that so labouring ye ought to support the weak, and to remember the words of the Lord Jesus, how he said, It is more blessed to give than to receive" (Acts 20:35).
Jesus said, "And seek not ye what ye shall eat, or what ye shall drink, neither be ye of doubtful mind. For all these things do the nations of the world seek after: and your Father knoweth that ye have need of these things. But rather seek ye the kingdom of God; and all these things shall be added unto you" (Luke 12:29-31).
The lifestyle that Jesus Christ designed for His church is vastly different from a lifestyle of sin. But Jesus does not demand of us a lifestyle that we cannot live. He has provided the inner transformation and the power for us to live the lifestyle that pleases Him. One's life can be transformed into a new creation in Christ Jesus. Old sinful habits and carnal strivings pass away and a new life of holiness begins. (See II Corinthians 5:17.)
This transformation is more than a possibility. It is a commandment. By seeking the things of God, by faith and obedience to Him, we move toward this transformation which God then performs in us.
"I beseech you therefore, brethren, by the mercies of God, that ye present your bodies a living sacrifice, holy, acceptable unto God, which is your reasonable service. And be not conformed to this world: but be ye transformed by the renewing of your mind, that ye may prove what is that good, and acceptable, and perfect, will of God" (Romans 12:1-2).
Holiness
There are two things that we must do in order to see the Lord. We must follow peace with all men, and we must follow holiness. "Follow peace with all men, and holiness, without which no man shall see the Lord" (Hebrews 12:14). In order to "follow holiness," we need to understand the meaning of the term holiness. In its efforts to apply the biblical principles of holiness to our lives, the United Pentecostal Church has offered insight into the meaning of holiness to us. The following passage is taken from one section entitled "Holiness" in the Articles of Faith of the United Pentecostal Church International.
Godly living should characterize the life of every child of the Lord, and we should live according to the pattern and example given in the Word of God. "For the grace of God that bringeth salvation hath appeared to all men, Teaching us that, denying ungodliness and worldly lusts, we should live soberly, righteously, and godly, in this present world" (Titus 2:11, 12). "For even hereunto were ye called: because Christ also suffered for us, leaving us an example, that ye should follow his steps: Who did no sin, neither was guile found in his Mouth: Who, when he was reviled, reviled not again; when he suffered, he threatened not; but committed himself to him that judgeth righteously" (I Peter 2:21-23).
"Follow peace with all men, and holiness, without which no man shall see the Lord" (Hebrews 12:14).
"But as he which hath called you is holy, so be ye holy in all manner of conversation; Because it is written, be ye holy; for I am holy. And if ye call on the Father, who without respect of persons judgeth according to every man's work, pass the time of your sojourning here in fear: Forasmuch as ye know that ye were not redeemed with corruptible things, as silver and gold, from your vain conversation received by tradition from your fathers; But with the precious blood of Christ, as of a lamb without blemish and without spot" (I Peter 1:15-19).
We wholeheartedly disapprove of our people indulging in any activities which are not conducive to good Christianity and godly living, such as theatres, dances, mixed bathing, women cutting their hair, make-up, any worldly sports and amusements, and unwholesome radio programs and music. Furthermore, because of the display of all of these evils on television, we disapprove of any of our people having television sets in their homes. We admonish all of our people to refrain from any of these practices in the interest of spiritual progress and the soon coming of the Lord for His church.
While this passage is not intended to be a complete expression of a holy lifestyle, it does mention several areas in which the United Pentecostal Church International has taken a unified stand regarding holiness. The specific application of holiness principles are often referred to as standards of behavior or conduct.
These "standards" of holiness are invaluable to a person endeavoring to live a lifestyle that is pleasing to God. In order to better represent Jesus Christ to the world, the believer seeks to be identified with Him. Rather than drawing attention to self, flesh, or worldly attractions, the follower of Christ will boldly lift up the standard of holiness that serves to identify him with Christ. Just as a soldier's flag or standard identifies him and his loyalties to his country, so does the Christian's identify him with his Savior. A holy lifestyle is one of the church's most distinctive assets.
Source of Standards
Where do these standards come from? The following excerpts from a Word Aflame Publications book entitled, Why? A Study of Christian Standards, lists five sources for holiness standards.
"The Word of God sets standards. The Word of God is the mind of God. It expresses to us the will of God for humanity, as well as revealing the history of God's dealing with men. When we know how God thinks concerning the issues of life, we should have little doubt as to His standards. This knowledge of God's will through His Word is a great treasure to the Christian (Jeremiah 9:23-24; Proverbs 2:1-12).
"The Spirit of God sets standards. There are times when we do not understand what the Bible teaches about certain modern philosophies. The Spirit will often quicken our minds to certain verses of Scripture or reveal certain things as harmful to our spiritual well-being. These times of prompting by the Spirit are referred to as conviction.
"Many years ago, when the Pentecostal movement first began in North America, people did not know that tobacco causes cancer. Many, however, felt convicted by the Spirit that it was wrong to use tobacco in any form. The use of tobacco was not dealt with directly by the Bible, but verses of Scripture such as 'Let us cleanse ourselves from all filthiness of the flesh and spirit' (II Corinthians 7:1) were quickened to their minds. They considered this habit as filthy to the flesh. Only recently was it proven that tobacco is harmful to the body, but God had convicted His people about it many years ago.
"God dealt with His people in a similar fashion concerning television. It looked like a promising tool of communication when it first emerged, and much of the programming at that time could not be proven to be harmful. But God knew how it would rapidly deteriorate into one of the most influential tools the devil has yet used.
"Many people felt a conviction against television by the Spirit when it was first introduced. Now it is obvious, even to the world, that it has been a bad influence upon our society. For years many people were ridiculed by the world for being against television. Now, more and more of those who embraced televisions are beginning to fight against it as they, too, see its harmful influence.
"Tradition sets standards. Many people who have departed from formal denominations fear tradition. However, there are many traditions that are good to keep. Paul often admonished Christians to 'hold the traditions which ye have been taught' (II Thessalonians 2:15). He also taught them to 'withdraw yourselves from every brother that walketh disorderly, and not after the tradition which he received of us' (II Thessalonians 3:6). He praised the Corinthians for keeping the traditions (ordinances) as he had delivered them (I Corinthians 11:2).
"Sometimes certain standards may be set in the church that are not specifically dealt with in the Scriptures. We must not be quick to discredit traditional standards. Remember that much time, consideration, and prayer have usually gone into the decision to take such a stand.
"The standard is generally built upon the foundation of some principle of God and should not be considered lightly. There is safety in the multitude of counsel (Proverbs 11:14). It is wise to revere and respect standards that have made their way into our traditions.
"Culture sets standards. Under some cultures the lighting of a candle in church speaks of praying for the dead. In those areas it would be inappropriate to have a candle-light consecration service. Those who had come from this cultural background would be confused and perhaps tempted to pray for their dead.
"Paul dealt with these same problems in regard to eating meat offered to idols. (See I Corinthians 8; Romans 14.) The culture itself dictated certain standards which the church had to set in order to remain free of reproach.
"We have faced the same problems in our day with dress and hairstyles. Sometimes the church has found it needful to set standards simply to avoid association with certain elements that were not Christian. There are times that this is necessary in order to maintain the separation from the world that God has ordained for His church.
"The individual sets standards. Every Christian should have certain convictions that fit his own life. Some people have found themselves craving certain things, such as coffee or soft drinks. They felt that they should not allow such things to control their lives and thus laid them aside in self-discipline. That is commendable; however, that person should not make such standards universal.
"Standards are not an end in themselves. When that becomes the case, we become guilty of the world's charge of legalism. We are not to be legalistic. Standards do not save us. They are merely tools to draw attention to the right things, to help us live a life that will save us, and to give direction and order to our lives."
Attitudes—Beatitudes
In seeking to understand the lifestyle of a Pentecostal person, a brief consideration of the Beatitudes is in order. Jesus, in His teaching of the Sermon on the Mount, offered several patterns for living an overcoming Christian life.
"Blessed are the poor in spirit: for theirs is the kingdom of heaven.
"Blessed are they that mourn: for they shall be comforted.
"Blessed are the meek: for they shall inherit the earth.
"Blessed are they which do hunger and thirst after righteousness: for they shall be filled.
"Blessed are the merciful: for they shall obtain mercy.
"Blessed are the pure in heart: for they shall see God.
"Blessed are the peacemakers: for they shall be called the children of God.
"Blessed are they which are persecuted for righteousness' sake: for theirs is the kingdom of heaven.
"Blessed are ye, when men shall revile you, and persecute you, and shall say all manner of evil against you falsely, for my sake" (Matthew 5:3-11).
These Beatitudes, as well as the remainder of the Sermon on the Mount, are Christ's teachings regarding the lifestyle that He is pleased with. As a person fulfills these instructions through the power of Christ in him, he will be living a "Pentecostal lifestyle."
Test Your Knowledge
Man was made in whose image?
Who said that it is more blessed to give than it is to receive?
What two things must we follow in order to see the Lord?
How do standards help a believer to identify with Christ?
List the five sources of standards as given in the chapter.
Name two examples given in the chapter illustrating specific instances where the Spirit of God served to set a standard.
Are standards set by tradition worthy of our consideration?
When a person sets individual standards for himself, should he seek to make them universal?
We are not to be legalistic. Standards do not save us. Standards are not an end in themselves. With this being the case, are standards necessary?
What place does the Sermon on the Mount hold in our understanding of standards?
Apply Your Knowledge
In evaluating your lifestyle, you would be wise to compare it to the Bible pattern. Study the Sermon on the Mount in as extensive a manner as possible to evaluate your life. Do you come up to the lofty standard set by Christ? If not, make a concentrated effort to possess the mind of Christ at all times. Having the mind of Christ and the Holy Spirit of Christ will enable you to live an overcoming life.
Expand Your Knowledge
The following books can be of great assistance in enriching your understanding of the Pentecostal lifestyle. They can be ordered from the Pentecostal Publishing House.
Why? A Study Christian Standards, (Word Aflame Publications).
In Search of Holiness, A Practical Guide for Today, by David Bernard, (Word Aflame Press).
Practical Holiness, A Second Look, by David Bernard, (Word Aflame Press).
This article "Pentecostal Lifestyle" was excerpted from: "Meet the United Pentecostal Church International" by David Bernard, J. L. Hall, C.A. Brewer, T. M. Jackson, P. D. Buford, Edwin Judd, Dan Butler, Ralph Reynolds, Gary Erickson, & Dan Segraves.
This information is most likely copyrighted and should be used for personal study use only.