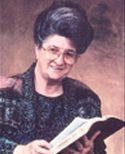 By Fredi Trammell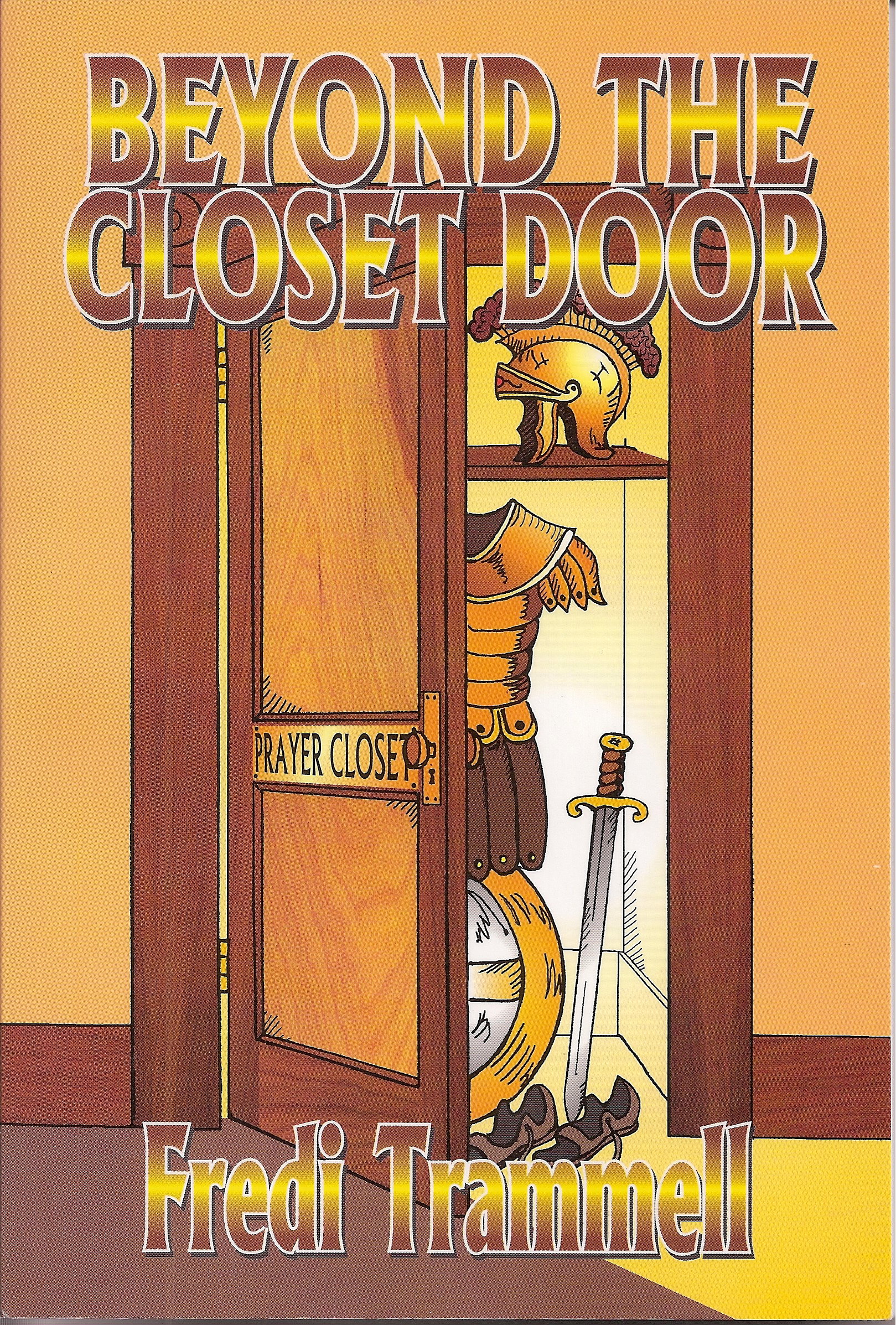 "Unto thee, O Lord, do I lift up my soul.
O my God, I trust in thee
Let not me be ashame4
Let not mine enemies triumph over me.
Show me thy ways, O Lord, and teach me thy paths.
Lead me in thy truth and teach me,
For thou art the God of my salvation;
On thee do I wait all the day.
Remember not the sins of my youth
Nor my transgressions:
According to thy mercy remember thou me
For thy goodness sake, O Lord.
The Psalmist David
Each believer in Jesus Christ must learn the marvelous secret that produces a joy filled life brimming with excitement in the realm of the Spirit. The secret awaits all who care to search for its discovery. One must seek until the secret is personally revealed within himself. Nobody has the power to make this secret real in another person's life. Nor has anyone the ability, once the secret is
found, to discharge the treasure it holds into another individual's life.
A friend of mine, a young man named Randy, attended a men's conference recently. At 4:00 AM in the morning he began walking and praying on the camp grounds where the conference was held. Searching for a closer relationship with his Master, Randy chose to sacrifice the early morning hours for his closet prayer time. In his desperation, he proved to God his sincerity by his sacrifice.
Returning home from the meeting, he used his time alone, in his car, to talk with Jesus concerning his involvement in the Kingdom of God. Randy knew there was a place of involvement that would fulfill his longing to be beneficial in God's Kingdom. Spotting a toddler beside the busy highway with nobody caring for him, Randy turned his truck around and drove back to where the baby toddled very close to certain death. He carried the child down the driveway and found the mother in her home. She had not known the baby was out of the house.
As Randy continued toward home, the Holy Spirit began to speak to him. The Spirit told him the toddler beside the highway was an object lesson for him. Spiritual newborn babies in the church may wander away from the safety of the house of God. Nobody may have noticed they are encountering dangers that will take away their spiritual lives. Someone must watch for them and lovingly guide them to safety.
Randy came home a changed man. With his pastor's approval, he and his wife began weekly sessions with new converts. He aptly calls the group My Brother's Keeper. They meet in a comfortable setting enjoying food and fellowship, either in a restaurant or in a home. Randy teaches them the Word of God and encourages the struggling ones. His ministry does not end with that one session per week. Throughout the week, he keeps in touch with these new babes in Christ and encourages them to contact him (and they do) when they need someone to talk with about living for the Lord. God has blessed him in this ministry and new converts who were faltering have gained spiritual strength.
The secret of a victorious spiritual walk, and finding the place God desires us to work in His Kingdom, is the SECRET CLOSET OF PRAYER. Jesus promised great dividends in exchange for prayer closet commitment. He promised recognizable rewards, not for the glory of the flesh, but for the glory of God's Kingdom! God's response to secret prayer is a constant flowing of His Holy Spirit through the person who has stayed on the molding wheel in a secret closet of prayer. Each of God's treasured vessels is responsible for allowing Him to mold it into a vessel suitable for the Master's use.
It would be absurd to rely on another person to breathe for us. It is just as impossible and absurd to imagine we can depend on someone else to do our praying for us. Each individual is responsible for his commitment to a consistent time spent in the prayer closet alone with Jesus.
When I was younger, it was rather difficult for me to learn life went better when I made up my mind, sacrificed my time, and put forth physical effort to accomplish my tasks for each day. Many young people experience this rude awakening after leaving the comforts of home and the protection of their parents. They are thrust into the real world of responsibilities.
It would be foolish for a young woman to expect her house to be clean when she returned home from a shopping spree at the mall if she had done no cleaning before leaving home. It does not work that way. It would be as foolish for a young man to say "boom", and expect the grass to be mowed and the repairs on the house to be finished.
Life presents many challenges. Responsibilities are challenges. To be successful, we must meet these challenges and responsibilities demanded of us with an attitude of determination. Discipline in our daily lives is a deciding factor for accomplishments. Life also offers us reality. Sometimes we face reality with reluctance. The reality is: time and energy must be spent to enjoy the fruits of a joyful, fulfilled life.
This rule of discipline is also true in the spirit world. Time and energy must be spent to achieve good prayer habits. Prayer closet time should be one of the first prayer habits developed in the young Christian. To take up our cross and faithfully follow Jesus involves spending time with Him in prayer and Bible reading.
Recently, a pastor friend made a profound statement. He said, "Any parent whose child is scheduled to go before a judge would give anything in this world to have a private audience with that judge, if only for five minutes. Prayer is our privilege of entering into a room where all decisions are made and carried through. There, any person may have a private conversation with the Judge of all mankind."
In the past few years much has been spoken and written about prayer. Prayer groups, prayer meetings, and congregational prayer are all wonderful and Biblical. Intercession for the world is made by thousands of prayer groups throughout the world. We have learned God will do marvelous works if there are intercessors coming before His throne continually. Intercessors must be prepared for battles with the devil. Satan will never sit idle while prayer warriors take territory on which he has laid claim. To be properly prepared for battle with the devil, time in the prayer closet alone with Jesus will greatly enhance our effectiveness. Our freedom of expression and power with God while praying with a group will depend largely upon our personal encounters with Jesus Christ in secrecy.
I have endeavored over the years to train myself to intermittently, but consistently, take moments, minutes, and even hours to be alone with my Lord. These moments with my Savior have become as necessary to me as breathing. When we dearly love someone, we yearn to be in their presence. It is beautiful indeed to renew our love with Jesus Christ daily by spending time in close communion with Him. Commune with Him until there is a yearning…a craving to be in His presence.
A few weeks ago while on a long flight to a meeting, I was overwhelmed with desire to be alone with Jesus. I made my way to the plane's wash room, closed the door, lifted my hands, and poured out my heart in praise to the Lord of glory. From the depths of my soul I praised and worshipped and enjoyed sweet communion with God for a few minutes. What a refreshing! The flight was much more enjoyable after that encounter with my Lord. I cannot live without it!
On another flight, I looked down on the beautiful clouds that always remind me of giant mounds of whipped cream. While enraptured with the breathtaking beauty of God's heavens, my heart and soul was overwhelmed with worship to my awesome God. Right there, I offered worship in a quiet way—but with intensity—to my Lord. His Spirit responded with a breathtaking presence I shall never forget!
I had another memorable experience on a plane while viewing God's wondrous expanse. I saw rainbows out my window that were not arches, but complete circles. They were the most brilliant, beautiful colors imaginable. When I arrived for my speaking engagement, I walked on the platform toward the podium to speak. The thousands of women assembled had prayed for this meeting to be anointed by God in an awesome way. As I walked, readying myself for the first words to speak, I felt in my spirit I was wading in a floating manner through those beautiful, circled rainbows. The Angel of His Presence filled the large auditorium My mind immediately went to the Presence of God's Spirit on the plane as I flew into the area and viewed those beautiful rainbows from my window.
The Holy Spirit is majestic! He will touch our spirit and urge us to exalt Him in praise, worship, intercession, singing, and repentance at the most unexpected times. We must purpose in our hearts to continually stay sensitive to Him, and His Presence will continually lead us into different areas of prayer.
Our closet may be in a plane, in a field, in a noisy crowd, in our kitchen, or on our job. I have escaped the jostle of a crowd and retreated to a quiet corner for a few minutes of solitude with Him. There in the quietness, He has calmed my frazzled nerves or relieved my fears and frustrated mind. God has given us opportunity to experience a "little bit of heaven on earth" in the midst of any chaotic situation.
"And I will give thee the treasures of darkness, and hidden riches in secret places that thou mayest know that I the Lord, which call thee by thy name, am the God of Israel" (Isaiah 45:3).
We may designate a place of regular retreat to be with God alone. We may make it a lifestyle–an addiction. Make it a habit we care not to break. Our times alone with God will be the most cherished of all our moments in each day.
God, in His infinite wisdom, knew the best plan for us when He inspired the writer to say that every person must "work out his own salvation with fear and trembling" (Philippians 2:12). Working out our own salvation calls for the disciplining of the natural appetites. To walk daily in the spirit as the scripture commands, we must apply discipline, just as we discipline our time and energy for the physical aspect of life. Jesus spoke passionate, reflective words when he commanded those who would follow him: "If any man will come after me, let him deny himself , and take up his cross DAILY, and follow me" (Luke 9:23).
If you live for God hard it is easy, and if you live for God easy it is hard.
To attempt to obey God with only the will of the flesh is too hard; it cannot be done. But if the flesh is put under subjection, its desires crucfied through prayer and discipline, walking in the spirit will become a joyful adventure. Apostle Paul said, "I die daily." He meant the "wants" of the flesh were put under the blood of Jesus every day so the spiritual man could control his life. The flesh with its affections must be crucified daily to allow the Holy Spirit of God to operate freely within the soul of man. This does not mean "we are so heavenly minded, we are no earthly good." But, it requires falling in love with Jesus and becoming so enthralled with His Presence that we take time out of our busy schedules to frequently commune with Him throughout each day. Through this communion we fulfill the scripture:
"Behold, I stand at the door and knock. If any man hear my voice and open the door, I will come in and sup with him and he with me" (Revelation 3:20).
The chorus of an old hymn depicts the reality of communion with Him: Friendship with Jesus Fellowship divine, O what blessed, sweet communion, Jesus is a friend of mine!
Apostle Paul shares his secret of walking in the Spirit: "I am crucified with Christ: nevertheless I live; yet not I, but Christ liveth in me" (Galatians 2:20).
If we are always teetering on the fence of compromise with the world, we cannot love God with a pure heart. If we ask ourselves: "Do I really want to be as committed to Christianity as this? Do I want to follow after the world and go the easy route?", we will always be whimpering with self pity about the difficulty we encounter following the Lord Jesus. If we have an attitude of "It's hard to live for God," it will be difficult for us to stay on the "straight and narrow." With this attitude, we fail to possess purity of purpose. If we "count the cost," as Jesus taught us, and purpose in our hearts, "I will follow Jesus and crucify the desires of my flesh daily by prayer and by times set aside for fasting," it will become a lifestyle to pray daily, read the word, and shun the very appearance of evil! The flesh and its desires will have to continually be put aside for our life to be "sold out for God." Does being a REAL Christian sound too hard? Not if we realize we "walk in the spirit and not in the flesh."
"There is therefore now no condemnation to them which are in Christ Jesus, who walk not after the flesh, but after the Spirit" (Romans 9:1).
I heard a preacher read the first half of this scripture: "There is therefore now no condemnation to them which are in Christ Jesus." He vehemently declared that no person who had accepted Christ as their Savior could ever be condemned, no matter what he or she did. He went on to say anything we did which made us feel upset or "convicted" inside only did so because we had been taught the thing we did was "wrong." This is a lie! When we fail to walk in the favor of the Holy Spirit, we are condemned if we have been filled with the Holy Spirit. It is not bad to feel conviction from the Holy Spirit. The Holy Spirit is given to us to "lead us into ALL truth." Conviction of wrongdoing gives us the opportunity to repent and turn from our wicked ways. Then we can live for Jesus with a pure heart, feeling a sense of guilt until we have repented of our sin is a blessing. If we feel no remorse for wrongdoing or disobedience to the word of God, we will not repent; therefore, our sins will go on before us to judgment.
"My little children, these things write I unto you, that ye sin not. And if any man sin, we have an advocate with the Father, Jesus Christ the righteous: And he is the propitiation for our sins: and not for ours only, but also for the sins of the whole world" (1 John 2:1,2).
"For if our heart condemn us, God is greater than our heart, and knoweth all things. Beloved, if our heart condemn us not, then have we confidence toward God. And whatsoever we ask, we receive of him because we keep his commandments, and do those things that are pleasing in his sight " (1 John 3:20-22).
"I had walked life's way with an easy tread,
Had followed where comforts and pleasures led;
Until one day in a QUIET PLACE
I met the Master face to face.
"With station and rank and wealth for my goal,
Much thought for my body but none for my soul;
I had entered to win in life's mad race
When I met the Master face to face.
"Met Him and knew Him and blushed to see
His eyes full of sorrow were fixed on me;
I faltered and fell at His feet that day
While my castles melted and vanished away.
"Melted and vanished and in their place
Naught else could I see but the Master's face;
And I cried aloud, "0 make me meet
To follow the steps of Thy wounded feet!"
"My thought is now for the souls of men;
I have lost my life to find it again;
E'er since that day in a QUIET PLACE
I met the Master face to face."
(Anonymous)
A much quoted scripture has new meaning for me. President Ronald Reagan had his mother's Bible lying on his desk opened to it: "If MY people which are called by MY name will HUMBLE THEMSELVES, AND PRAY, AND SEEK MY FACE, AND TURN FROM THEIR WICKED WAYS, then I will hear from heaven and will forgive their sin and will heal their land" (2 Chronicles 7:14).
The casual reading of this verse would cause one to think God is addressing degenerate, hardened sinners. But further examination leads to the truth: He is addressing His people, called by HIS NAME. I asked myself several questions one day while reading this scripture: "Are there REALLY people who call themselves by the name of Jesus who are the opposite of humble (haughty, arrogant)? Are there believers in all the miracles and great deliverances of God who DO NOT PRAY? Are there Christian people who fail to SEEK THE FACE OF GOD for direction and favor with Him? Do some of God's people have WICKED WAYS? Evidently all of these questions can be answered in the affirmative. Because God says IF we will confess these things and repent and turn to him—away from our wicked ways—with all our hearts, He will forgive our sin. He also said he would "heal our land." The main purpose for land is to produce. If we will "shape up" for God, he will see to it our lives will be productive in the spiritual realm. The believer is destined to produce fruit of the spirit!
Galatians 5:22-24: "But the fruit of the Spirit is love, joy, peace, long-suffering, gentleness, goodness, faith, meekness, temperance: against such there is no law. And they that are Christ's have crucified the flesh with the affections and lusts. "
PERSISTENT AND CONSISTENT PRAYER IS THE MOST DIFFICULT AND THE MOST IMPORTANT DISCIPLINE OF THE BELIEVER!
The devil will throw every stumbling block imaginable in the path of one who is intent on praying. Though ignorant in many areas, the devil knows ONE thing: if a person continually prays and diligently hides away in a secret place with his Master, that person will find a way to resist every temptation satan puts in his pathway.
Just as the blood is life to the physical body; so is prayer the life of every child born of God. The SECRET PRAYER CLOSET is where the believer steals away with his Lord for sweet fellowship with the Holy Spirit. Inside this closet of prayer Jesus breathes upon us as he breathed on his disciples and as God breathed into the nostrils of the clay man, Adam, and he became a LIVING soul. It is the breath of God which sustains spiritual life in the believer.
Just as the clothing we wear daily to protect against natural elements is waiting in our bedroom closet; so is the Christian's Spiritual armor, which will resist every adverse spirit and the fiery darts of the devil, awaiting us inside the SECRET CLOSET OF PRAYER.
An individual who feels he or she can overcome Satan's wily schemes to destroy the soul by merely SAYING, "I am a believer", will surely fall prey to the devil.
The child of God who fervently desires to live victoriously, denying ungodliness, will daily put on the whole armor of God so he may stand. The armor is in his closet of prayer.
Apostle Paul, under the inspiration of the Holy Spirit, commands: "Put on the WHOLE ARMOR OF GOD in order to stand in the evil day." He specifically lists the pieces of the armor as:
SALVATION RIGHTEOUSNESS
FAITH
THE WORD
TRUTH
PEACE
All these pieces of the armor are "worn" by the inner man. Sometimes the outside appearance is deceptive. One may put on a facade of "having it all together," and be falling apart inside! The inner spirit of a person needs to be clothed with the Armor of God and each piece needs to be activated by the Holy Spirit. The Holy Ghost is spoken of as oil in the scriptures. The oil of the Spirit of God filling the Christian should have the freedom to operate each piece of the armor smoothly. When this is accomplished, the outward part of the person will display a godly, righteous, peaceful lifestyle.
The motor operates an automobile and causes it to function as it is built to perform. Praying the armor of God into one's innermost being moves the believer to be a witness for Jesus Christ in a world of ungodliness and sin. God has a wonderful plan for His children to be overcomers in this world. He left nothing undone!
"Teach me thy way, 0 LORD, and lead me in a plain path, because of mine enemies" (Psalm 27:11).
"The way of the slothful man is as an hedge of thorns: but the way of the righteous is made plain" (Proverbs 15:19).
I must tell Jesus, I must tell Jesus.
I cannot bear this burden alone.
I must tell Jesus, I must tell Jesus.
Jesus can help me, and Jesus alone.
This article "Recovering the Lost Art of Secret Prayer" by Fredi Trammell was excerpted from: "Beyond the Closet Door" by Fredi Trammell.
This information is likely copyrighted and should be used for personal study purposes only.