Forgive us our debts as we forgive our debtors suggests that we have no right to ask for something we are not willing to give. Unless we can forgive others, even when they are wrong, we cannot receive forgiveness. This also indicates that God monitors how we dispense forgiveness and He will deal with us accordingly.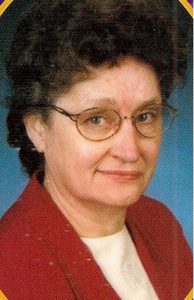 By Roffie Ensey
To View the Entire Article, Click Here
To Download the Entire Article Directly to Your Computer, Click Here
To View the Outline, Click Here
To View the PowerPoint, Click Here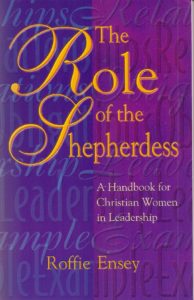 The disciples of Jesus noted that He periodically was absent from them and when He came back He ministered with power. When they determined that He was praying, they entreated, "Lord, teach us to pray."
And it came to pass, that, as he was praying in a certain place, when he ceased, one of his disciples said unto him, Lord, teach us to pray, as John also taught his disciples (Luke 11:1).
In response to this request Jesus gave them a pattern to use in praying. We know it as "The Lord's Prayer," but in reality it is only a form to go by and not a prayer to be repeated over and over again. In Matthew 6:7 Jesus told His disciples not to pray as the Pharisees did—long, repetitious prayers. He instructed them to pray "after this manner"—and then gave them a model to use.
If we analyze the prayer we see that we should start by acknowledging who God is and where He is.
Our Father indicates our relationship with Him. We are His children and feel comfortable coming to Him.
Who art in heaven acknowledges that we understand His sovereign authority. He is the One who has the final word, the One with all authority. Everything is in His control. If we do not believe that we have no reason to pray!
Hallowed be Thy name is praise and that is what takes us into His presence. He dwells in the praises of His people (Psalm 22:3). As you praise and magnify Him your faith will be strengthened. The more you talk about Him the more insignificant your problems will seem. Praise will heal your spirit and change your attitude, allowing the peace of God to rule in your heart.
I am reminded of a young pastor's wife who had discovered a lump in her breast. Immediately she began to ask, "Why me?" During the next few weeks concern turned to worry, and worry degenerated into bitterness. Prayer did not seem to be working and frustration was her daily companion. During a District meeting she again asked for prayer in the service. While the ministers prayed she felt a divine touch and decided that the Lord had completely healed her, even though the lump was still there. She assumed it would be gone in a few days and praised the Lord for her answer. When it was still there after several days, however, she began to question God. "I thought you healed me when I was prayed for. I know you touched me. What happened?" She said the Lord spoke to her and said, "I did heal you. I healed your spirit." Then she was able to relax in His care, trusting His will.
To View the Entire Article, Click Here
To Download the Entire Article Directly to Your Computer, Click Here
To View the Outline, Click Here
To View the PowerPoint, Click Here