This scene left David and his men in great distress and grief. They wept until there was no more power to weep (I Samuel 30:4). Eventually their grief turned to anger, and that anger was turned toward David. However, David "encouraged himself' in the Lord (I Samuel 30:6). He inquired of the Lord about what to do and the Lord indicated that if he pursued the enemy he would "without fail recover all."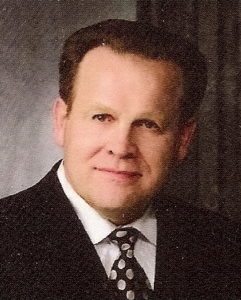 By Mike Conn
To View the Entire Article, Click Here
To Download the Entire Article Directly to Your Computer, Click Here
To View the Outline, Click Here
To View the PowerPoint, Click Here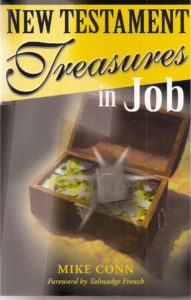 "What shall we say then that Abraham our father, as pertaining to the flesh, hath found? For if Abraham were justified by works, he hath whereof to glory; but not before God. For what saith the scripture? Abraham believed God, and it was counted unto him for righteousness. Now to him that worketh is the reward not reckoned of grace, but of debt. But to him that worketh not, but believeth on him that justifieth the ungodly, his faith is counted for
righteousness" (Romans 4:1-5).
Abraham "believed God" and had "righteousness" credited to his account. His obedience to the leading of the Spirit of God was a relatively new thing. No one in his immediate family had expressed faith in the Lord, so his faith stands out as a great monument, though it seems small. In attempts to save his life he stumbled by failing to acknowledge that Sarah was his wife. He got ahead of the plan and produce by Hagar a child that was a source of extreme embarrassment and regret. Yet, Abraham is commended as a man of faith.
The fact is Abraham grew in his faith and was fully obedient to God in the things that really mattered. Using Pauline terminology, he "fulfilled the righteousness of the law" (Romans 2:26; 8:4) before the law was in existence. He did this by simply being obedient to the leading of the Spirit. He lived by the rules that God had written on the "fleshly tables" of his heart (Jeremiah 31:31-33; Romans 2:15).
This happened hundreds of years before the law of Moses came into existence. Abraham did not fall into the trap of boastful pride and a salvation by works mindset. Thus, Abraham is made the shining example of an Old Testament character who lived a life of faith by being led by the Spirit similar to the way New Testament Christians are led. He "believed God, and it was counted unto him for righteousness" (Romans 4:3).
It should be acknowledged that prior to Abraham, no one had actually ventured very far into the realm of faith in God. Abraham is similar to Chuck Yager, the man who was first to break the sound barrier. Jet airplanes had been made for years that were capable of breaking the sound barrier, but pilots were fearful that the plane would fall apart if they ventured too close to the sound barrier. So it is with faith, Abraham seemed to be the first to comprehend the inner workings of the grace of God in the human heart. He was one of the first to comprehend that God can be trusted and that He will work within our human nature to produce things that are pleasing to Him.
David Also Understood Grace
Paul listed David among those in the Old Testament who understood the inner workings of grace and how it influenced people in the area of righteousness.
To View the Entire Article, Click Here
To Download the Entire Article Directly to Your Computer, Click Here
To View the Outline, Click Here
To View the PowerPoint, Click Here