Our success as leaders will depend in part on bringing others alongside us who know the vision, live the vision and will help cast the vision. Moses didn't have forever on this side of eternity. He had to have a replacement; he had to have help, and God made provision for future leaders at the inception of the process. Regardless of how anointed you may be, you can't do everything by yourself. There is simply too much to be done.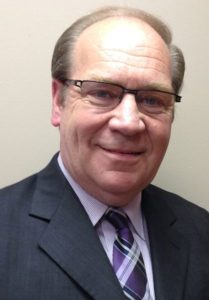 By James Holland Sr. 
To View the Entire Article, Click Here
To Download the Entire Article Directly to Your Computer, Click Here
To View the Outline, Click Here
To View the PowerPoint, Click Here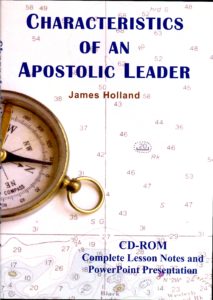 Apostolic Leaders are Responsible for:
1- Teaching people the Word of God.
The word of God has the power to release us from sin, from sickness, from unforgiveness, and from all the things that tend to separate us from fellowship with God. We need to proclaim the word, not our personal opinions or our personal ideas. We are commanded to preach, teach and declare the word; it was not a mere request of our Lord. When the word is declared and rightly divided, it will defend itself. We need to be declaring the word daily. After all, that's what the church in Acts did. The word, when released in faith and obedience, has transforming power within it. Make no mistake about it, God honors His word He is bound to His word. The word becomes the light that reveals to me where I am with God and where I need to go in my relationship with God. The word is settled in Heaven and it needs to be settled in our hearts. Together the word and the name of Jesus give to us all the authority we will need to go forward to fulfill the will of God.
The same word that has delivered us will also deliver others. We are not merely called to hold a position. We are called to go forth and conquer new ground as well. God's word will always work when applied properly.
As a leader, we must get the word in our mind and our spirit so, like a seed, it can be planted in the soil of our soul that it may produce what God has promised. The most used terms in scripture are "The word of God," "The word of the Lord," "The Lord said," and "The Lord spoke." The Word has a Life force that is released in us when we read it, study it and meditate upon it. There is no other book to date like the Bible. It is God in ink. It is God's thoughts; His feelings about us and about life and eternity. Yet, it is like any other book if you just own it but never read it or apply the principles in it.
1 Peter 1:23 says, "being born again, not of corruptible seed, but of incorruptible, by the word of God, which liveth and abideth for ever." We must teach people to allow the word of God to become a controlling factor in their lives daily. If you are going to be effective, you must stand and believe the word of God even in times of testing. There will be many times of testing.
There is floating around in the Christian community today a so called faith that I call "voodoo faith." That is, those who seem to embrace this mind set simply say "ignore the real situations, don't acknowledge them in any way and they will just go away."
Real faith, however, acknowledges reality, yet does not limit the outcome to the reality of the situation but allows a higher principal to begin to intervene. It's called faith in God's word. Daniel never denied that he was in a Lion's den. The Hebrew brethren never denied that they were put into a fiery furnace. The principle of God's word will go beyond our limitations and even the carnal reasoning of our mind. Teach the Word. Let the life force of the word be the determining factor. We are not to deny what is going on around us, however, we are to acknowledge that we need to allow the power of God's promises to prevail.
To View the Entire Article, Click Here
To Download the Entire Article Directly to Your Computer, Click Here
To View the Outline, Click Here
To View the PowerPoint, Click Here