I am convinced that it often takes considerable prayer to understand appropriate and useful application of God's messages. The processing of God's message may require a mental paradigm shift or a re-alignment of attitudes. Sometimes the processing of God's message creates seismic upheavals in our lifestyles. In processing God's message successfully, we have to become willing to change.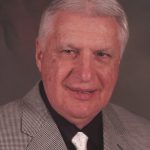 By Robert Henson
To View the Entire Article, Click Here
To Download the Entire Article Directly to Your Computer, Click Here
To View the Outline, Click Here
To View the PowerPoint, Click Here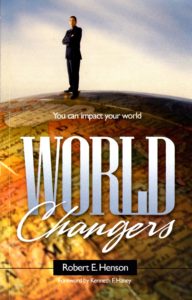 2 Corinthians 3:17-18
Now the Lord is that Spirit: and where the Spirit of the Lord is, there is liberty.
But we all, with open face beholding as in a glass the glory of the Lord, are changed into the same image from glory to glory, even as by the Spirit of the Lord.
The prominent themes of these two verses are liberty and change. These two ideas have a definite connection with each other.
Many times God deals with us about a needed change in our lives. We are convicted by the strength of the truth of God's Word. We know that we need to change. We want to change. We even promise God, and ourselves, that we will change.
However, more times than not, we "cool off' from the conviction and drift back to our previous habits. No significant or permanent change is effected in us.
Why is this so often the case?
The answer is very basic. Simply put, voluntary change of the way we live and operate is usually not easy.
Voluntary change sounds easy; however, it is not. Sociologists inform us that it takes at least 21 days of constant application of a new habit to replace an old or bad habit.
Change requires concentration and discipline. In the rapid pace of life in the 21st century, it is a monumental challenge for any of us to maintain focus and the continuing application of new habits or lifestyle in our everyday living.
I believe the Lord gave me some insights as to How to Successfully Change. I believe that successful change can be broken down into six essential steps, and I want to share them with you.
Receive God's Message
To receive God's message is to really listen to what "Thus saith the Word of the Lord."
Sometimes we hear the words of the message, but we don't really hear the message. To receive God's message is to pay close attention to what the Lord is saying.
On more than one occasion, after Jesus had taught kingdom principles, He cried out and said, "He that hath ears to hear, let him hear." Another time, Jesus said, "Let these sayings sink down into your ears:" Jesus was hereby emphasizing that the people needed to receive and absorb the all-important message.
To View the Entire Article, Click Here
To Download the Entire Article Directly to Your Computer, Click Here
To View the Outline, Click Here
To View the PowerPoint, Click Here