The eunuch in the desert saw an opportunity to be bap­tized after Philip had explained to him about Jesus Christ and about being born again of the water and the Spirit. When the eunuch saw water, he wanted to seize the oppor­tunity, and he said, "Here is water; what doth hinder me to be baptized? And Philip said, If thou believest with all thine heart, thou mayest. And he answered and said, I believe that Jesus Christ is the Son of God. And he commanded the chariot to stand still: and they went down both into the water, both Philip and the eunuch; and he baptized him.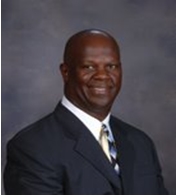 By Rufus Parker
To View the Entire Article, Click Here
To Download the Entire Article Directly to Your Computer, Click Here
To View the Outline, Click Here
To View the PowerPoint, Click Here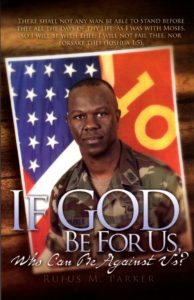 Opportunity! Someone said that opportunity is like a big fish: If you use the wrong line, it will get away. With op­portunity, you never know if you will get another chance. Opportunity usually knocks only one time, and if you do not open the door, you might have missed your chance.
Jesus stated, "Behold, I stand at the door, and knock: if any man hear my voice, and open the door, I will come in to him, and will sup with him, and he with me" (Revelation 3:20). Jesus will knock, but if you don't recognize His voice and open the door, you might miss your chance to re­ceive what He is offering you.
The Bible says, "As we have therefore opportunity, let us do good unto all men, especially unto them who are of the household of faith" (Galatians 6:10). We need to seize every chance we get to do good to our brothers and sisters, as well as to others.
Scripture says, "And he came to Nazareth, where he had been brought up: and, as his custom was, he went into the synagogue on the sabbath day, and stood up for to read. And there was delivered unto him the book of the prophet Esaias. And when he had opened the book, he found the place where it was written, The Spirit of the Lord is upon me, because he hath anointed me to preach the gospel to the poor; he hath sent me to heal the brokenhearted, to preach deliverance to the captives, and recovering of sight to the blind, to set at liberty them that are bruised, to preach the acceptable year of the Lord. And he closed the book, and he gave it again to the minister, and sat down. And the eyes of all them that were in the synagogue were fastened on him. And he began to say unto them, This day is this scripture fulfilled in your ears. And all bare him witness, and won­dered at the gracious words which proceeded out of his mouth. And they said, Is not this Joseph's son? And he said unto them, Ye will surely say unto me this proverb, Physi­cian, heal thyself: whatsoever we have heard done in Caper-naum, do also here in thy country. And he said, Verily I say unto you, No prophet is accepted in his own country. But I tell you of a truth, many widows were in Israel in the days of Elias, when the heaven was shut up three years and six months, when great famine was throughout all the land; but unto none of them was Elias sent, save unto Sarepta, a city of Sidon, unto a woman that was a widow. And many lepers were in Israel in the time of Eliseus the prophet; and none of them was cleansed, saving Naaman the Syrian" (Luke 4:16-27).
Many had an opportunity to have every sickness taken care of, but they let the opportunity pass by them. Every lame man could have walked. Every blinded eye could have been opened. They missed their opportunity because they saw Jesus as a carpenter's son, not as the Messiah for whom they were waiting. God was for them, but they refused Him. God wanted to help them, but they were fearful of being kicked out of the synagogue. God reached, but they turned. God wept, but they laughed, not realizing that opportunity was slipping away right before their very eyes.
To View the Entire Article, Click Here
To Download the Entire Article Directly to Your Computer, Click Here
To View the Outline, Click Here
To View the PowerPoint, Click Here