A saint also needs the same mind set. A saint must be willing to keep on going even if they have to go it alone. They must pray more, fast more, and study the Word more, for the days are more evil than ever before. The hour of deception is upon us. (Submit yourselves therefore to God. Resist the devil, and he will flee from you.(James 4:7)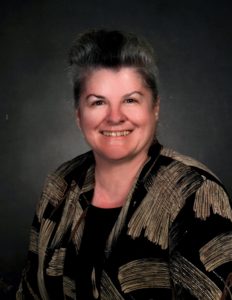 By Dianne Ellis
To View the Entire Article, Click Here
To Download the Entire Article Directly to Your Computer, Click Here
To View the Outline, Click Here
To View the PowerPoint, Click Here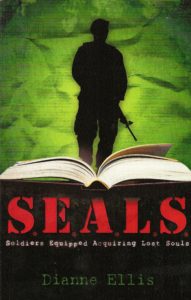 "You should not have a favorite weapon. To become over familiar with one weapon is as much a fault as not knowing it sufficiently well…It is bad for commanders…to have likes and dislikes."
-Miyamoto Musashi
An example of having a favorite weapon would be only reading the Bible, or maybe only praying. There needs to be a balance in these things as well so that the Christian can use whichever weapon is needed at the time. Also, the enemy wouldn't know what weapon to expect if the believer has an arsenal to choose from. This will keep him guessing whether to take a defensive or offensive mode of action.
Finally, my brethren, be strong in the Lord, and in the power of his might. Put on the whole armour of God, that ye may be able to stand against the wiles of the devil. For we wrestle not against flesh and blood, but against principalities, against powers, against the rulers of the darkness of this world, against spiritual wickedness in high places. Wherefore take unto you the whole armour of God, that ye may be able to withstand in the evil day, and having done all, to stand. Stand therefore, having your loins girt about with truth, and having on the breastplate of
righteousness; And your feet shod with the preparation of the gospel of peace; Above all, taking the shield of faith, wherewith ye shall be able to quench all the fiery darts of the wicked. And take the helmet of salvation, and the sword of the Spirit, which is the word of God: Praying always with all prayer and supplication in the Spirit, and watching thereunto with all perseverance and supplication for all saints; (Ephesians 6:10-18, emphasis mine)
THE HELMET OF SALVATION
The helmet of salvation protects the mind. The mind is the battleground where every battle is lost or won.
And be not conformed to this world: but be ye transformed by the renewing of your mind, that ye may prove what is that good, and acceptable, and perfect, will of God. (Romans 12:2, emphasis mine)
What thoughts do you dwell on? The mind determines what a person is going to do and how they will do it. We have heard the term "strong-minded". This term is used to describe a person that has a strong will or strong willpower to do what they set out to do. Most successful people, Olympians for instance, have a very strong desire to succeed and they are willing to pay the price.
Olympians have to be willing to get up early to practice, and get themselves in shape to be the very best at what they do. They have a strong mind that tells them to keep going when others quit keep going when the pain comes, keep going when disappointment comes from their losses, keep going when others give up on you, and to keep going even when there is something else you would like to do. You have to believe you are called to do whatever you are doing.
To View the Entire Article, Click Here
To Download the Entire Article Directly to Your Computer, Click Here
To View the Outline, Click Here
To View the PowerPoint, Click Here