Some say out-ward appearance is irrelevant because, "Man looketh on the outward appearance, but the LORD looketh on the heart" (I Samuel 16:7). However, this verse does not say God approves of sinful or ungodly appearance, but that He does not evaluate someone by outward beauty or lack of beauty. It does not give license to Christians to adorn their bodies in ungodly ways. To the contrary, it shows that God is not interested in adornment.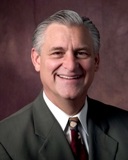 By David K. Bernard
To View the Entire Article, Click Here
To Download the Article Directly to Your Computer, Click Here
To View the Outline, Click Here
To View the PowerPoint, Click Here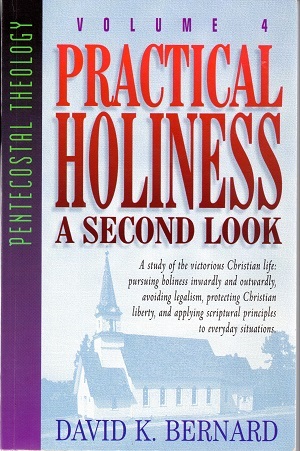 "In like manner also, that women adorn themselves in modest apparel, with shamefacedness and sobriety; not with broiled hair, or gold, or pearls, or costly array" (I Timothy 2:9).
"Whose adorning let it not be that outward adorning of plaiting the hair, and of wearing of gold, or of putting on of apparel" (I Peter 3:3).
"The woman shall not wear that which pertaineth unto a man, neither shall a man put on a woman's garment: for all that do so are abomination unto the LORD thy God" (Deuteronomy 22:5).
Biblical Foundation
God desires for His people to display the spirit of holiness in outward appearance. Paul exhorted men and women to approach God in holiness, mentioning specific problems each sex had in his day. "Therefore I desire that the men pray everywhere, lifting up holy hands, without wrath and doubting; in like manner also, that the women adorn themselves in modest apparel, with propriety and moderation, not with braided hair or gold or pearls or cost-ly clothing, but, which is proper for women professing godliness, with good works" (I Timothy 2:8-10, NKJV). As stated in The Tyndale New Testament Commentaries, "Paul was shrewd enough to know that a woman's dress is a mirror of her mind. Outward ostentation is not in keeping with a prayerful and devout attitude. . . .Paul leaves no doubt as to what he means, by adding a list of prohibitions relating to outward adornment. . . .The plaiting of the hair was a usual feature of Jewish women's hairstyle, and in the more elaborate types the plaits were fastened with ribbons and bows. . .Such tendencies to ostentatious adornment must be resisted by Christian women, and the same applies to the use of jewelry and costly clothing. In all these injunctions the dominating idea is the avoidance of anything designed merely to promote ostentation, with all its accompanying dangers."1
To be modest means to be decent, chaste, proper, un-pretentious and pure, with particular reference to dress, speech, conduct and deportment. The word shamefaced-ness (KJV) or propriety (NKJV) comes from the Greek word aidos. The KJV of 1611 used the word shamefastness, meaning to be stedfast in modesty. According to Thayer's Greek-English Lexicon of the New Testament, aidos means a sense of shame, modesty, and reverence. The word sobriety (KJV) or moderation (NKJV) comes from the Greek word sophrosune, which Vine's Expository Dictionary of New Testament Words defines as soundness of mind, sound judgment, habitual inner self-government with constant rein on all passions and desires. Thayer defined the adjective form as curbing one's desires and impulses, self-controlled, temperate.
Peter wrote, "Likewise you wives, be submissive to your own husbands, that even if some do not obey the word, they, without a word, may be won by the conduct of their wives, when they observe your chaste conduct accompanied by fear. Do not let your beauty be that out-ward adorning of arranging the hair, of wearing gold, or of putting on fine apparel; but let it be the hidden person of the heart, with the incorruptible ornament of a gentle and quiet spirit, which is very precious in the sight of God. For in this manner, in former times, the holy women who trusted in God also adorned themselves, being submissive to their own husbands" (I Peter 3:1-5, NKJV). The Wycliffe Bible Commentary says of the wife in I Peter 3:1-6, "She is not to seek attention by the artificialities of coiffure, jewelry, or ostentatious dress, but to be distinguished by that meek and quiet spirit so rare in the world and so prized by God. The wives of the patriarchs are seen as examples of this deportment (v. 5). Apparently gaudy and showy adornment is viewed as contrary to the spirit of self-effacement and modesty toward husbands. The same implication appears in I Timothy 2:9-12. Modesty of woman's dress is associated with becoming modesty of deportment. Apparently Christian faith implies a different standard of dress and adornment from the world's."
To View the Entire Article, Click Here
To Download the Article Directly to Your Computer, Click Here
To View the Outline, Click Here
To View the PowerPoint, Click Here