While seeking God means such a great blessing, yet on the other hand, neglecting to seek God is a terrible thing and it will bring a great curse. The Lord's own words are, "For the people turneth not unto Him that smiteth them, neither do they seek the Lord of host," what then? Therefore the Lord will cut off from Israel head and tail, branch and rush, in one day." Isaiah 9:13-14.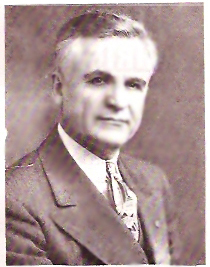 By Andrew D. Urshan
To View the Entire Article, Click Here
To Download the Article Directly to Your Computer, Click Here
To View the Outline, Click Here
To View the PowerPoint, Click Here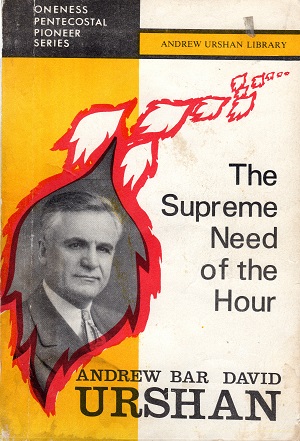 We have often heard from many, saying, over and over again, "Seek God," but few have stopped to study what seeking God really means and how to find the right way of seeking, which brings God's blessings down.
Seeking is not mere desiring or wishing, but it is desiring and longing put into practice. Many desire and long for things, but do not seek after them. A working man may desire and long for a good job, and yet give into discouragement and laziness and not seek the same which is to be found. A person may desire and long to be a musician and yet never became one, just because he fails to seek after it. So it is in religious and devotional things also, many may desire the things of God and never obtain them because they will not put their desires into practice by prevailing prayer.
Before we study the great benefits of seeking God and the true way of seeking, we wish to say that seeking of the Lord is commanded. The Lord through the mouth of His servant Amos sayeth, "Seek ye me and ye shall live." Again, "See the Lord, and ye shall live; lest He breaks out like fire in the house of Joseph and devour it, and there be none to quench it in Bethel." Again in this chapter we read, "Seek Him that makes the seven stars and orion, and turneth the shadow of death into morning."
In the New Testament we see our Savior emphasizes seeking God, when He said, "Seek ye first the kingdom of God and His righteousness," again "how can ye believe, which receive honor one of another and seek not the honor that comes from God only." In other words our Savior exhorts us to seek divine honor. Again our Savior emphatically said, "SEEK and ye shall finds."
The apostles also urged the church to give themselves to seeking God. Paul said, "Seek those things which are above," and God is a "rewarder of them that diligently seek him." So seeking God is a scriptural fundamental for a devotional Christian life.
God as our gracious friend knows how much good and blessing involves seeking Him that is why he urges us continually to seek Him.
We read in Psalm 34:10, "The young lions do lack, and suffer hunger: but they that seek the Lord shall not want any good thing." This scripture shows the great love and care of God for those who seek after Him.
A mother lion is the most terrific and swift hunter: she is busy and the most capable animal of obtaining food for her little ones. She fights and tears to pieces every difficulty confronting her prey and she always manages to get nourishment and safety for her beloved little ones. Yet with all that she being only a creature fails to obtain at times food, so the lions do lack; but the seekers after God never: why? because their God not only loves them more fervently than a tender mother loves her children; but He is Almighty with whom all things are possible: Therefore we are exhorted care not for what we eat or what to dress, but cast our cares on our Heavenly Father and seek His Kingdom and His righteousness first and all other things shall be added unto us. Let us seek His ruling power to fill and control us; let us seek His holy and righteous Spirit to thrill and flow through us and never seek any worldly goods and pleasure; for the Lord Himself is our satisfying portion. Praise His Matchless Name.
To View the Entire Article, Click Here
To Download the Article Directly to Your Computer, Click Here
To View the Outline, Click Here
To View the PowerPoint, Click Here