Nobody relates to Paul's plaintive cry more than we do, "Who is sufficient for these things?" We know that we are nobodies, but we are doing our best. But, oh, what a difference if we have an armor bearer who will speak up in the heat of battle and say, "Stay in there, preacher. Keep on preaching, God is going to do it.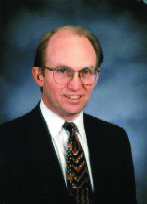 By Jerry Jones
To View the Entire Article, Click Here
To Download the Article Directly to Your Computer, Click Here
To View the Outline, Click Here
To View the PowerPoint, Click Here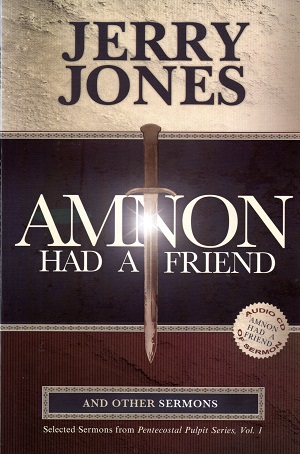 Now it came to pass upon a day, that Jonathan the son of Saul said unto the young man that bare his armor, Come, and let us go over to the Philistines' garrison, that is on the other side. But he told not his father. And Saul tarried in the uttermost part of Gibeah under a pomegranate tree which is in Migron: and the people that were with him were about six hundred men; And Ahiah, the son of Ahitub, Ichabod's brother, the son of Phinehas, the son of Eli, the LORD'S priest in Shiloh, wearing an ephod. And the people knew not that Jonathan was gone. And between the passages, by which Jonathan sought to go over unto the Philistines' garrison, there was a sharp rock on the one side, and a sharp rock on the other side: and the name of the one was Bozez, and the name of the other Seneh. The forefront of the one was situate northward over against Michmash, and the other southward over against Gibeah." (In other words, he was between a rock and a hard place.) 'And Jonathan said to the young man that bare his armor, Come, and let us go over unto the garrison of these uncircumcised: it may be that the LORD will work for us: for there is no restraint to the LORD to save by many or by few. And his armor bearer said unto him, Do all that is in thine heart: turn thee; behold, I am with thee according to thy heart (I Samuel 14:1-7).
In one of the most famous passages in all literature, Charles Dickens began his classic novel of the French Revolution with these words, "It was the best of times, and it was the worst of times." Dickens's comment on life is so profound and so profoundly famous because it is true. Life is a constant tension between good and bad, up and down, positive and negative. Any time things are good, things are going to be bad. Any time the Lord works, it should not shock us to discover that the devil is also at work. Any time great revival comes, there will also be great struggle.
We are witnessing just such a time upon our earth today. Where sin doth abound, grace doth much more abound. Where hell seemingly is having its unbridled way in our society and world, I am glad to report to you that we are enjoying unprecedented revival around the world.
This is illustrated in a dramatic way by something that happened last Easter. On Easter Sunday, CBS News reported that the United Pentecostal Church International is an offshoot of the Catholic church. They also reported that every four years our general superintendent makes a pilgrimage to the Vatican for an audience with the Pope to receive our "game plan" for the next four years. This was reported by CBS News and also placed on their Web site. They never apologized or explained why they did this. Thankfully, they did take if off their Web site at our urging, but they sure got it wrong.
But on the same day that CBS News reported that the United Pentecostal Church is traveling to the Vatican every four years, MSNBC at least five times (some say it was seven times) aired a thirty-minute program that was entitled, "Pentecostals: Moving Millions." This report stated that in many nations of the world, especially in Central and South America, the Pentecostal church is outgrowing and out-moving any other religion in those nations. In fact, there are now countries where the United Pentecostal Church is the largest church group. The Pentecostal movement is growing larger than the Catholic church or any other church.
To View the Entire Article, Click Here
To Download the Article Directly to Your Computer, Click Here
To View the Outline, Click Here
To View the PowerPoint, Click Here