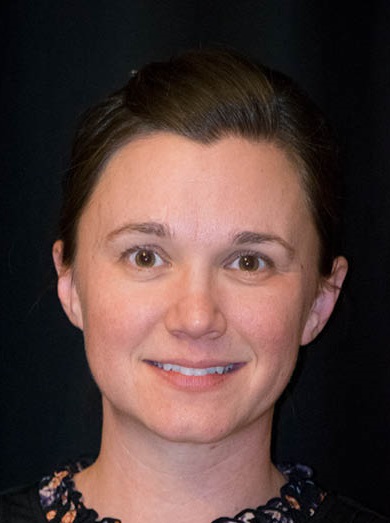 Seeking His Face, Not His Hand
Jendi Sefcik
Jendi Sefick, with her husband Charles, are very passionate about seeing the church grow through working with people who are interested in learning more about the Bible and growing spiritually. They live a life where they put God first in all things. This is very evident with the passion their children show for the things of God.
"Ask and it shall be given you; seek and ye shall find…"? This verse is likely familiar to most, as it has found its way to bookmarks, wall hangings, prayer journals, and devotionals. It is a well-known, well-quoted scripture, and it is indeed a promise for us!
Pause a moment and consider your asking and your seeking. What is it that you find yourself desiring? When we seek something, we are searching out, desiring, and enquiring or asking for that thing. We are spending time striving after the thing we are seeking and moving towards obtaining it.
Are you seeking His hand, or do you seek His face?
The Psalms say, "seek his face evermore" and "this is the generation of them that seek thy face". 1 Chronicles says to seek His face ?continually?. 2 Chronicles promises that, "if my people, which are called by my name, shall humble themselves, and pray, and seek my face, and turn from their wicked ways; then will I hear from heaven, and will forgive their sin, and will heal their land." Proverbs states "I came diligently to seek thy face and I have found thee" and declares "those that seek me early shall find me".
Seeking after God's face is different than seeking His hand.? When our desires become self-centered and lack trust in God, we need to re-evaluate. Ezra does tell us that the hand of God is on all that seek Him. But, we must seek Him and desire to know Him. We need to love Him for who He is, not what He can do for us.
What does seeking His hand look like? It may be worrying over where your next meal or clothes are going to come from. In Luke we find Jesus saying do not seek after what you shall eat or drink and He reminds us to consider the ravens and how God feeds them and how much better we are than fowls! Consider how the lilies grow and don't work for their growth or beauty. If God clothes the grass which is in the field today and cast into the oven tomorrow, how much more will He clothe you? He knows what we have need of before we even ask!
Ultimately, we will be seeking God's will be done and not our own?. When this is in order, we are first seeking the kingdom of God and His righteousness, then all the other things will be added to us. God's hand will be on us and we will receive blessings that cannot be measured.
We have several scriptures giving us instruction on what we should be seeking after:
SEEK His face
SEEK the law of God
SEEK wisdom
SEEK to dwell in the house of the Lord forever SEEK peace and pursue it
SEEK peace in the city and pray for it
SEEK first the kingdom of God & His righteousness
SEEK His name
SEEK His precepts
SEEK Him whom my soul loveth
SEEK righteousness and meekness
SEEK good and not evil
SEEK early (in life & situations) you will find him SEEK those things which are above
I am thankful to know that as I am seeking after God, He promised I will find Him and He is seeking for me! GOD is seeking out His sheep, HE seeks that which was lost, and HE came to seek and save the lost. "God that made the world and all things therein… that they should seek the Lord, if haply (doubtless!) they might feel after him, and find him, though he be not far from every one of us:"
We should say with David in Psalms, ?"When thou saidst, Seek ye my face; my heart said unto thee, Thy face, LORD, will I seek." ?so then we can say with Paul, ?"for now we see through a glass, darkly; but then face to face…". ? Let's seek His face continually now so later we can spend an eternity with Him face to face!