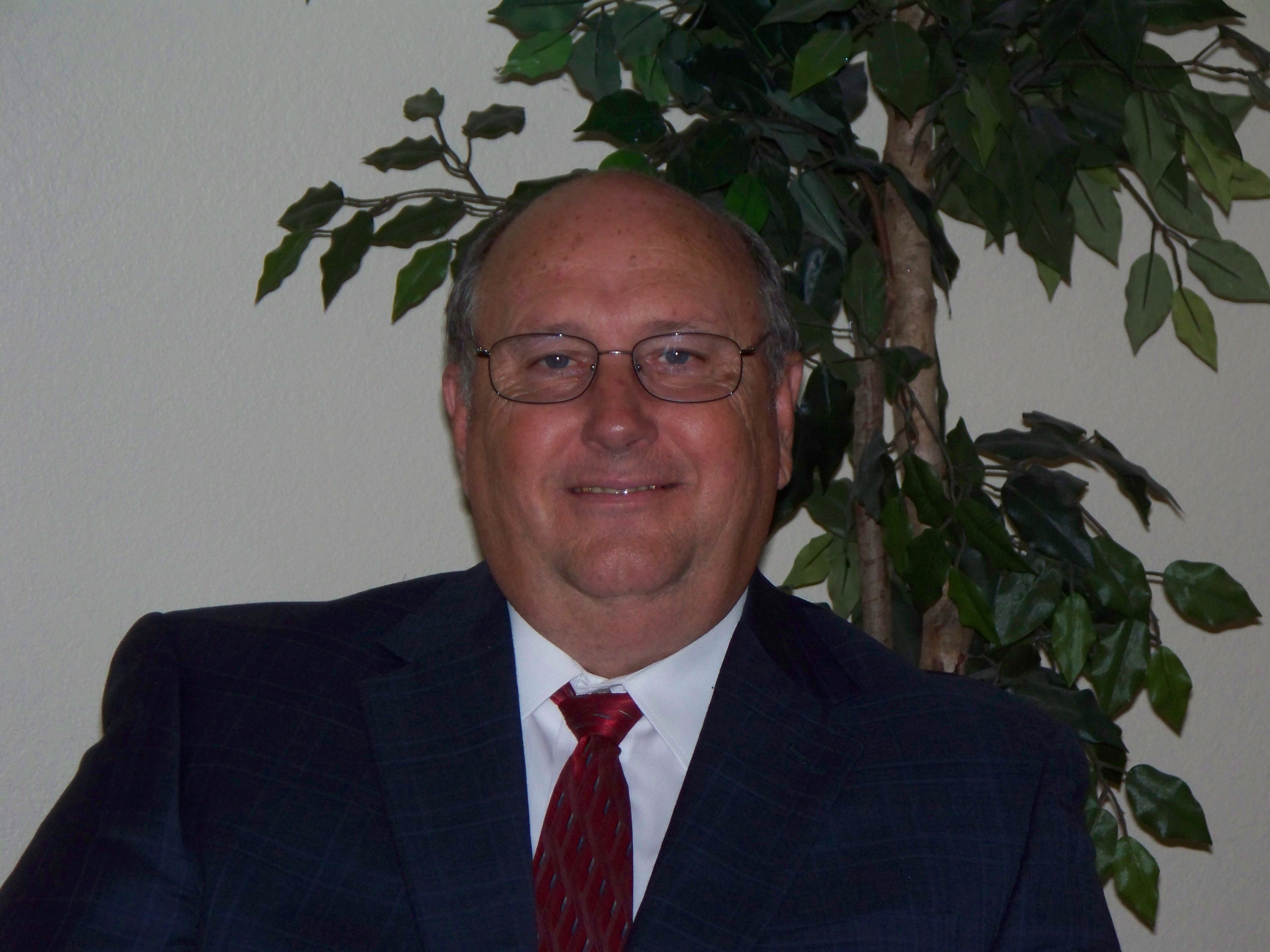 By James Ates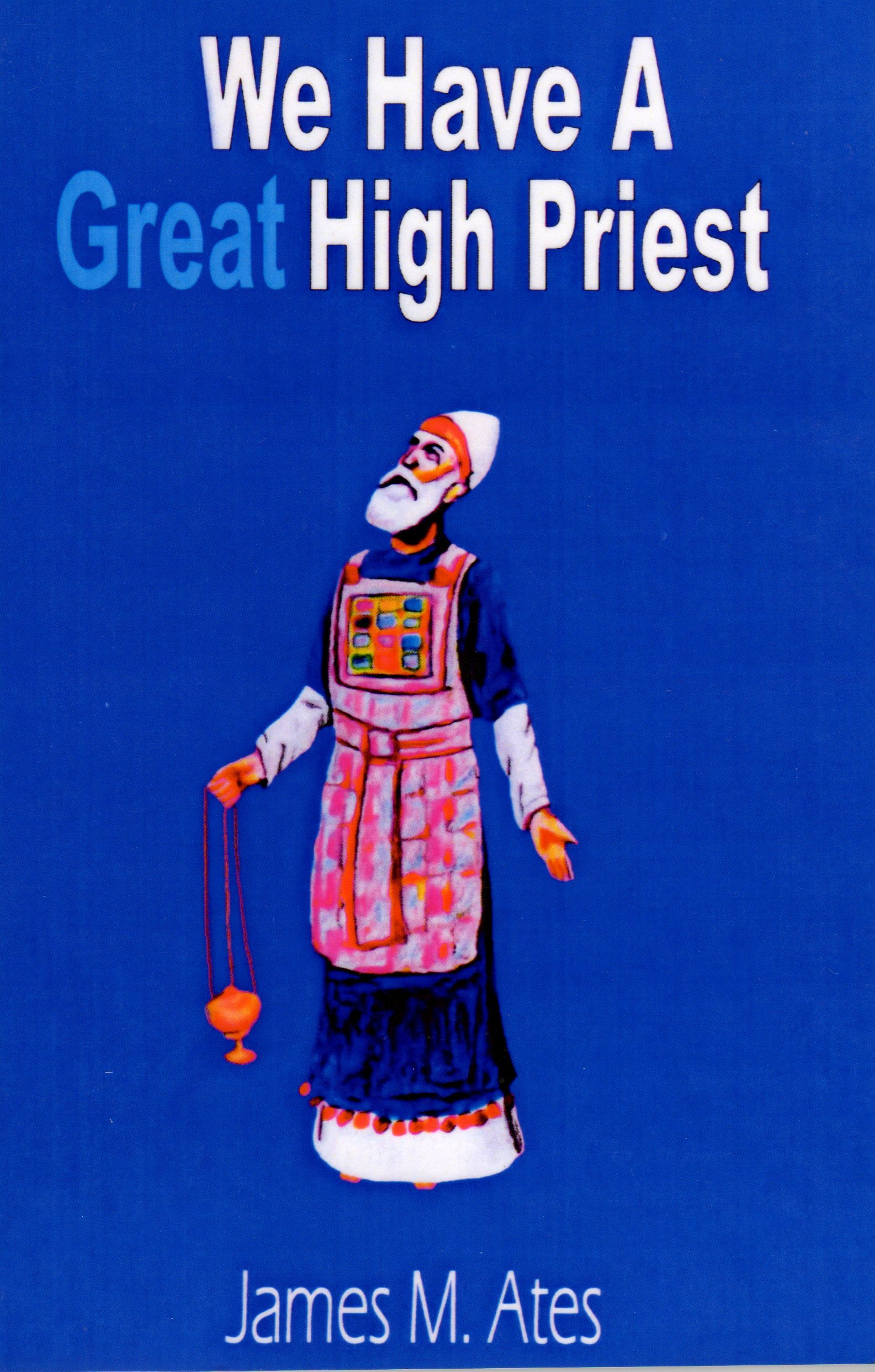 Let us take this analogy of the Day of Atonement and Christ's literal and spiritual fulfillment one step further. When the high priest had finished his work of atonement (as mentioned above) he put on the garments of "glory and beauty" again. The sound of the bells as the "tongues" were swinging back and forth began to ring out. The people heard the sound and knew their high priest was alive and ministering, interceding etc. for them.
When Jesus our great high priest had finished the atoning work, Acts 2:1-4 tells us there was a sound from heaven, and tongues like as of fire sat upon each of them. They were all filled with the Holy Ghost and spake with tongues as the Spirit gave the utterance. There was a sound of the bells (testimony, witness of the spirit) and they knew that their high priest was alive yea, that "he ever liveth to make intercession for them" (Hebrews 7:25)
Since Jesus was of the tribe of Judah and not of Levi, let us consider his qualifications to be high priest. First let us consider the qualifications of Hebrews 5.
Must Be a Man Taken from Among Men.
God could not, and can not be a high priest.
"In the beginning was the Word, and the Word was with God, and the Word was God."
John 1:1
"And the Word was made flesh, and dwelt among us…" (vs. 14)
The Word (God) became flesh, and dwelt among us. In the scripture Christ is called the Son of Man (Matthew 8:20, 9:6, 12:4); he is also called the Son of David and Son of Abraham (Matthew 1:1) We find Christ was "seed of a woman" (Genesis 3:15). "Seed" (zera') means "descendant" or "offspring". When Genesis 22:18 speaks of the coming "seed", the word (zera') is used ("descendant" and/or "offspring").
Galatians 3:16 and Hebrews 2:16 speak of the seed of Abraham "and to thy seed" The Greek word for seed here is sperma, and it means "…primarily only the individual, the child, offspring, son or daughter." [1]
"For verily he took not on him the nature of angels; but he took on him the seed of Abraham. [17] Wherefore in all things it behooved him to be made like unto his brethren, that he might be a merciful and faithful high priest in things pertaining to God, to make reconciliation for the sins of the people." Hebrews 2:16-17
Seeing Christ was not of the nature of angels: but the seed offspring of the woman and of Abraham; He was not a theophany. He did not have "heavenly flesh", or any flesh which differed from that of all humanity. He was "…made like unto his brethren, that he might be a merciful and faithful high priest . . ."
Hebrews 2:17. He fulfilled the first qualification of Hebrews 5 — He was taken from among men.
Must Be God's Man Called and Ordained By God for Man.
"And no man taketh this honour unto himself, but he that is called of God, as was Aaron. [5] So also Christ glorified not himself to be made an high priest; but he that said unto him, Thou art my Son, to day have I begotten thee." Hebrews 5:4-5
Ordained To Offer Gifts and Sacrifices for Sin
He fulfilled all the sacrifices and offerings of the law.
"For Christ is not entered into the holy places made with hands, which are the figures of the true; but into heaven itself, now to appear in the presence of God for us: [25] Nor yet that he should offer himself often, as the high priest entereth into the holy place every year with blood of others; [26] For then must he often have suffered since the foundation of the world: but now once in the end of the world hath he appeared to put away sin by the sacrifice of himself." Hebrews 9:24-26
Must Have Compassion on Men
"Seeing then that we have a great high priest, that is passed into the heavens, Jesus the Son of God, let us hold fast our profession. [15] For we have not an high priest which cannot be touched with the feeling of our infirmities; but was in all points tempted like as we are, yet without sin." Hebrews 4:14-15
"Who in the days of his flesh, when he had offered up prayers and supplications with strong crying and tears unto him that was able to save him from death, and was heard in that he feared; [8] Though he were a Son, yet learned he obedience by the things which he suffered;"
Hebrews 5:7-8
Though the Aaronic priesthood was a type and a shadow of things to come — "the priesthood of Christ" — it was, as a shadow often is, filled with so many imperfections. Sinful man filling the office of priesthood (sinning and offering bullocks for their sins), could never measure up to that of which they shadowed.
While the Aaronic priesthood continued to sin, Hebrews 4:15 points out that our great high priest was tempted yet "without sin." The writer of Hebrews points out that Christ was superior to angles, prophets, and Moses. He then "… demonstrates the superiority of Jesus as high priest over Aaron, Jesus stood completely apart from the Aaronic priesthood, for he was of the tribe of Judah not Levi." [2] Jesus' priesthood was "to be compared with" [3] that of Melchizedek, not Aaron. "Melchizedek was contemporary with Abraham… and predated the giving of the law of Moses… Thus Jesus did not merely continue or enhance the law of Moses; he stood prior to it, apart from it, and superior to it." [4] The type of priesthood he was "compared with" predated the law, and the Levitical priesthood. Since Melchizedek was greater than Abraham (Hebrews 7:7), so is Jesus (John 8:53-58). Jesus' priesthood is superior to Aaron and Melchizedek, and it took both to typify His priesthood. No wonder he is called the Great High Priest.
"Jesus was the antitype of Aaron, the Levitical priesthood, but the priesthood was imperfect. The priesthood of Melchizedek is portrayed as perfect in scripture and Jesus also fulfills this….Aaron's priesthood pointed to Christ, but it was a temporary measure given to meet the need of a people and a time not yet ready for the coming of Christ. Aaron's priesthood was therefore not sufficient to picture the priesthood of Christ even in type. ANOTHER TYPE or illustration was needed to round out the picture. This the Bible provided in Melchizedek." [5]
"Christ is typified in the priest of Aaron in pattern, and in Melchizedek after the ORDER or RANK." [6]
So, now, the priesthood of Melchizedek is superior in that it:
Was not a national, but a universal priesthood.
Was a royal priesthood (both King and priest)
Was a righteous and peaceful priesthood (symbolized by definition of his name and Salem over which he ruled).
Was personal and not hereditary.
Was not temporary but eternal.
Let us look briefly at the last two of these. Melchizedek's priesthood was personal, not hereditary. What do we mean by this? In the Aaronic priesthood, genealogy was everything, and personal qualification meant nothing. If you had the right lineage you could be a priest and maybe even the high priest. They were more concerned about pedigree than about holiness.
Not so in Melchizedek's priesthood: His priesthood was "without father or mother", hereditary genealogy. Melchizedek was priest because of his person; genealogy had nothing to do with it. In this he was a type of Christ.
The genealogy of Christ is mentioned in scripture, but not to qualify him as priest. Though he was of Israel, he was not of the tribe of Levi. His priesthood is compared to Melchizedek. "Christ was chosen because of who he was, his quality, not who he was related to genealogically." [7]
Speaking of the eternal priesthood versus the temporary, under the Levitical priest "No priest could serve more than twenty-five years." The Levitical priesthood started in the wilderness, when the covenant with Moses was made and the law was given. It lasted until the temple was destroyed in 70 AD. The Levitical priesthood was for the old covenant and ONLY for the old covenant.
Melchizedek's priesthood had no time or dispensational bounds. "He abides a priest perpetually". (Hebrews 7:3) [8] It is not that he lived forever, but that his priesthood was for as long as he lived and the Genesis record gave no death. But in Christ, his priesthood truly is forever.
"(For they indeed became priests without an oath, but he with an oath through the One who said to him, "THE LORD HAS SWORN AND WILL NOT CHANGE HIS MIND, "THOU ART A PRIEST FOREVER")". …and the former priests, on the one hand, existed in greater numbers, because they were prevented by death from continuing, but He, on the other hand, because he abides forever, holds his priesthood permanently. Hence, also, He is able to save forever those who draw near to God through Him, since He always lives to make intercession for them." (Hebrews 7:21, 23-25) [9]
"Jesus is a priest like Melchizedek. His priesthood is universal, royal, righteous and peaceful, personal and eternal." [10] Seeing that "another priest should rise" (Hebrews 7:11) speaking of our Great High Priest, there is a great and radical change brought into effect.
The Greek word that is translated "another" in Hebrews 7:11 means "another of a different kind". The priesthood of Christ is not a continuation of the Aaronic priesthood, but his priesthood is superior. He is the Great High Priest of the new covenant. There was a certain "inseparability of the law of Moses from the Levitical priesthood. Neither can exist without the other. Israel received the law under the Levitical priesthood." [11]
Therefore since he was "another" priest and one of a "different kind", the writer tells us that the "change of priesthood is made of necessity a change also of the law." Hebrews 7:12 "For the priesthood being changed, there is made of necessity a change also of the law." Daniel Seagraves concerning verse 12 said:
"That Jesus was a priest according to the order of Melchizedek and not of Aaron does not represent a mere temporary aberration from the law of Moses and the Levitical priesthood. It represents instead a change in the priesthood, which of necessity requires "a change also of the law". This phrase does not mean the law was merely updated or revised. The word translated "change" (Greek, Metathesis) means that the law was abrogated. To abrogate means to abolish by formal means." [12]
Speaking of this verse John MacArthur said: "Aaron's priesthood now has no validity at all, not even as a picture of salvation or as a temporary covering of sin. It is defunct, totally abrogated… the ceremonial law, the Aaronic system of sacrifice, has been set aside… the whole Judaistic system was changed — not just changed, but exchanged for a new order, a new priest, a new sacrifice, an entirely New Covenant." [13]
In this new priesthood and New Covenant (of which I cannot now write) our joy and hope resides. The Aaronic priesthood pointed to many things, of which it could never fulfill. Under the Aaronic priesthood there was always a boundary at the foot of the mountain of God, and a veil in the tabernacle/temple. There was always a barrier to bar the people from the presence of God. The sin problem was continually being covered. There was always a fear of those sins coming back, another year, another time, yet never forgiven, and never removed. The sense of guilt was forever there, judgment and death always close. Between a sinful people and a righteous God, there was an imperfect priesthood and sacrifices which could never take away sins. There was an imperfect covenant (law) by means of the weakness of the flesh. But we have a Great High Priest who is perfect and without sin. He has offered the supreme and accepted sacrifice.
Hebrews 10:10-23
[10] By the which will we are sanctified through the offering of the body of Jesus Christ once for all.
[1l] And every priest standeth daily ministering and offering oftentimes the same sacrifices, which can never take away sins:
[12] But this man, after he had offered one sacrifice for sins for ever, sat down on the right hand of God;
[13] From henceforth expecting till his enemies be made his footstool.
[14] For by one offering he hath perfected for ever them that are sanctified.
[15] Whereof the Holy Ghost also is a witness to us: for after that he had said before,
[16] This is the covenant that I will make with them after those days, saith the Lord, I will put my laws into their hearts, and in their minds will I write them;
[17] And their sins and iniquities will I remember no more.
[18] Now where remission of these is, there is no more offering for sin.
[19] Having therefore, brethren, boldness to enter into the holiest by the blood of Jesus,
[20] By a new and living way, which he hath consecrated for us, through the veil, that is to say, his flesh;
[21] And having an high priest over the house of God;
[22] Let us draw near with a true heart in full assurance of faith, having our hearts sprinkled from an evil conscience, and our bodies washed with pure water.
[23] Let us hold fast the profession of our faith without wavering; (for he is faithful that promised;)
By this scripture setting we get a glimpse afforded us by our Great High Priest. The sacrificial, atoning work of our priest is done, He sat down. He has written the laws upon our heart. The laws are not external, but they are upon our mind, that we might do the will of God. Our sins and iniquities he has put away, and will remember them no more. For now there is FORGIVENESS. Now we have CONFIDENCE to enter into the HOLY PLACE, into the presence of God, by his blood. And since we have this Great High Priest over the house of God (of which we are members in particular), we stand justified before God through Jesus Christ.
Now we can do what none before this dispensation could do! Let us draw near to God in full assurance of faith. "Let us hold fast the confession of our hope without wavering." For He who promised is faithful.
This article "Spiritual Fulfillment" was excerpted from the book We Have a Great High Priest written by James M. Ates. It may be used for study & research purposes only.
[1] Spiros Zodhiates, The Pulpit Commentary, vol. 15, p. 1304 #4690
[2] Daniel L. Seagraves, Hebrews: Better Things, p. 130
[3] David H. Stern, Ibid, p. 675
[4] Daniel L. Seagraves, Ibid.
[5] Ruth Specter Lascelle, We Have a Great High Priest: Outline Study Notes on Hebrews, p. 101
[6] Ibid.
[7] John MacArthur, New Testament Commentary: Hebrews, p. 177-178
[8] New American Standard Version
[9] Ibid.
[10] John MacArthur, Ibid. p. 178
[11] Daniel L. Seagraves, Ibid., p. 195
[12] Ibid., p. 196
[13] John MacArthur, Ibid., p. 188-189