By James Holland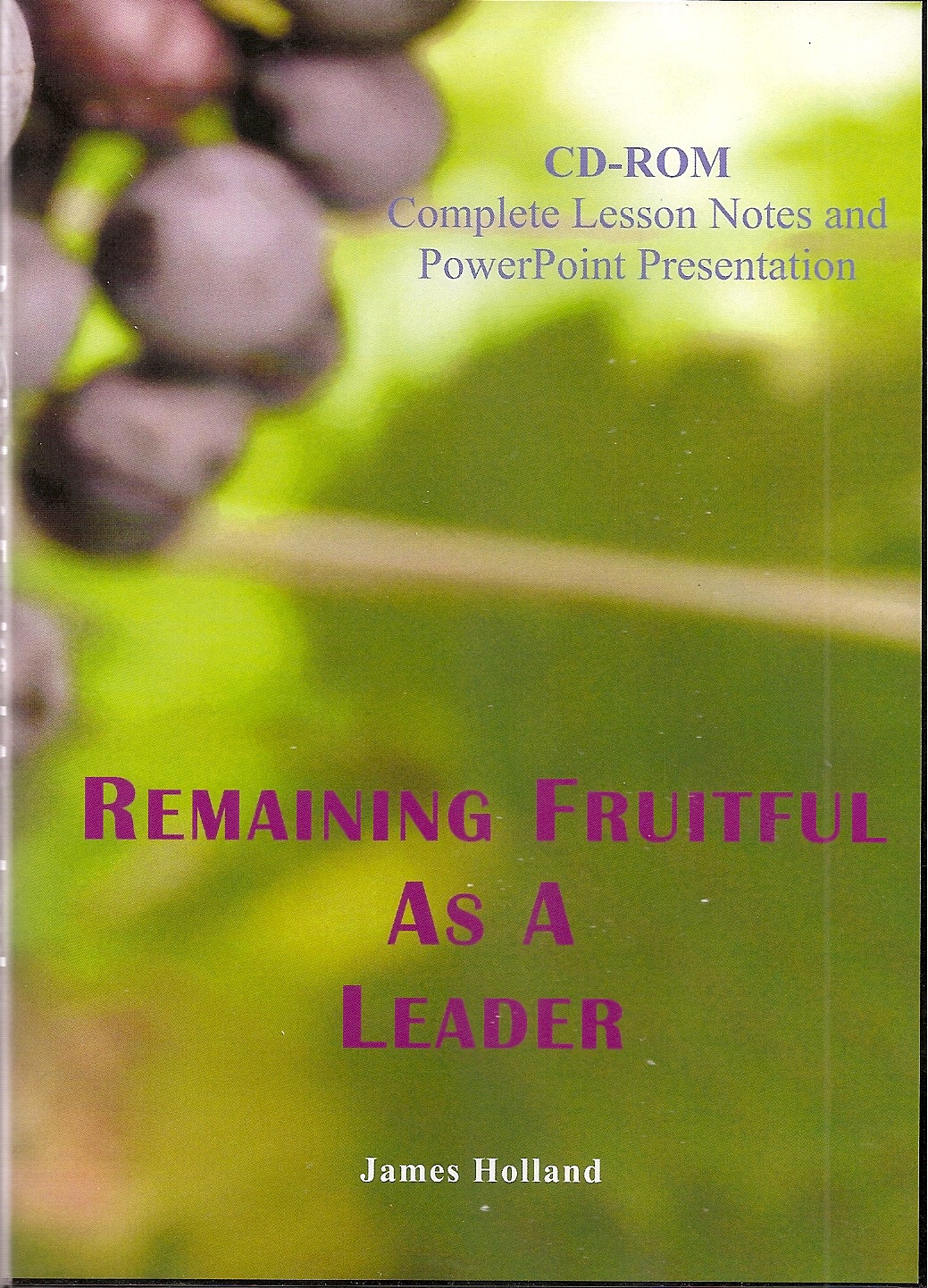 Remember God is walking among the branches.
Apply truth daily to your life. God desires that we continue to grow until He takes us home.
Develop a daily prayer life, which includes repentance, praise, worship, forgiveness, and a willingness to be obedient to God's word being released in your life.
Always remember God has placed the Dresser of the vineyard in your life to help you, not destroy you.
Be willing to be pruned. To prune means to thin, to reduce, and to cut off. John 15:2 says, "Every branch that bears fruit He prunes, that it may bear more fruit."
The branch's ability to produce increases each year, but without intensive pruning the plant weakens and its crop diminishes. We as believers should be growing to a higher level each year in our relationship with God. Our commitment to God's kingdom should be stronger this year than it was last year. Our prayer life should be increasing each year. Our working in the harvest should increase each year, and our giving should be increasing each year. These are signs of fruit and more fruit.
Something is drastically wrong when new believers are doing more, giving more, praying more, committing to more in the kingdom than the "mature branches!"
Could it be that they may be older branches, yet they have not allowed the pruning that is necessary for continued growth and maturity.
Mature branches must be pruned hard to achieve maximum yields .We must always remember God wants us to have good years (crops of fruitfulness), not just one good year every now and then. Don't get angry when the dresser starts digging around you and the pruning is going on. It is necessary if we are to be and do what God has called us to do.
The above article, "Steps to Help Us Remain Fruitful," is written by James Holland. The article is excerpted from Holland's CD-ROM lessons Remaining Fruitful as a Leader.
The material is most likely copyrighted and should not be reprinted under any other name or author. However, this material may be freely used for personal study or research purposes.