Miscommunication is costly. Stewardship effectiveness is reduced when they fail to stay in touch with their mentor. Feedback and progress reports are essential tools for the stewards. Deadlines are met. Consultations and reporting are necessary for staying on track. Communication is another way of giving account of stewardship. Communication addresses past, present and future situations.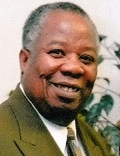 By Dr. T. B. Neil
To View the Entire Article, Click Here
To Download the Article Directly to Your Computer, Click Here
To View the Outline, Click Here
To View the PowerPoint, Click Here

Great accomplishments will occur when talents and time are used effectively. Secondly, it is required that stewards be found faithful. Indolence is the absence of faithfulness. A faithful steward is worth his salt.
A stewards profitability and responsibility can only be measured by accountability. The accountability index is based on "to whom much is entrusted, much is expected."
Performance planning and review reveals the profitability of the one entrusted with the charge. People do what is inspected and not what was expected. Investors would like to know how much return can be expected from that which was invested. Opportunity wasted can never be retrieved – it is gone forever. Stewardship is at its best when availability and capability are united in executing the mission in a timely manner.
A wise steward is priceless. He or she brings to the team insight and thoughtful ideas that are crucial to the outcome. The steward brings to the group initiatives and problem solving skills. Knowledgeable stewards are essential. They are studious and creative.
PROBLEM SOLVING
Given an assignment, the steward accepts the challenge to produce results. Having problem solving skills are essential for success. Creativity is one of the skills that are essential to stewardship. Doing things right and doing the right thing are the skills that profitable stewards bring to the assignment.
Ability to assess the situation at hand and to formulate a prescriptive solution is an attribute that is needed in good stewards.
The steward applies knowledge gained by experience in a judicial manner to explore the best possible outcome. Excuse is not an option. Faithful stewards do not disappoint their commissioner. They aim to please in words and deeds. Problems are opportunities for invention. Think creatively for solutions. Creative thinking and the ability to think critically is the seed bed for unusual solutions. Wise hearted stewards are known for creative ideas. They think outside the box. Innovative ideas comes from thinking strategically.
Synergistic thinking formulates new approaches to old problems. Change is embraced. New methodology brings new solutions. Imaginations and meditations are weapons of winners who accept difficult challenges and solve unprecedented problems in ways unknown to others. The wise steward looks at the forest as well as the trees and bring forth special fruits. Dynamic thinking is key.
VISUALIZATION
A profitable steward is one that can see into the future. They are ahead of their time. They are seers and have understanding of the seasons.
The ability to anticipate the need for change is one of the defining traits of a profitable steward. Change is not viewed as a threat but an opportunity for bigger and greater things to occur. New formulae and solutions that are cost effective and timely, are brought into being. A new learning curve comes with cross training.
To View the Entire Article, Click Here
To Download the Article Directly to Your Computer, Click Here
To View the Outline, Click Here
To View the PowerPoint, Click Here