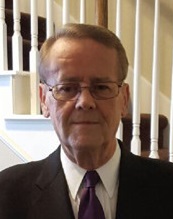 by Simeon Young Sr
The moment of salvation is a crisis event. Staying saved, however, is a lifelong process. Christians can secure their eternal salvation by being serious about going to heaven, living a godly life, tackling problems head-on, and rejecting the doctrine of unconditional eternal security.
Having faith will cause a person to repent of his sins and be baptized in Jesus' name, and will result in the infilling of the Holy Spirit with evidence of speaking in other tongues.
The moment of salvation is a crisis event. Staying saved, however, is a lifelong process. Following are four strategies for staying saved.
First, be serious about salvation. Serious Christians are prepared to make a commitment to lifestyle Christianity. They do not entertain second thoughts about their first love for the Lord. They find contentment in godly living. Their fulfillment comes from their relationship with Jesus. They are not looking for something better. They know the value of moderation. Paul wrote, "Let your moderation be known unto all men. The Lord is at hand" (Philippians 4:5).
Second, get moving spiritually. Spiritual exercise is to successful Christians what physical exercise is to award-winning athletes. "Exercise thyself … unto godliness. For bodily exercise profiteth little: but godliness is profitable unto all things, having promise of the life that now is, and of that which is to come" (I Timothy 4:7-8). Daily practice the presence of God-practice godliness. A lazy Christian will not survive spiritually.
The Spirit of the Lord moved Samson "at times" (Judges 13:25). Occasionally, he did the right thing. Comparatively, his was a wasted life. During his last moments, Samson pulled down Dagon's temple; but God's original purpose for him was life, not an ignominious death in a pagan temple.
Paul said, "Be not drunk with wine, wherein is excess; but be [being] filled with the Spirit" (Ephesians 5:18).
Third, tackle problems head-on. The spiritual loose ends will entangle us and cause us to stumble and fall from grace. Someone said, "Failing to deal with failure, we fail."
Paul said, "Let not the sun go down upon your wrath: neither give place to the devil" (Ephesians 4:26-27). The Message paraphrase reads: "Don't give the Devil that kind of foothold in your life."
A small spiritual problem, unattended, will escalate into a spiritual crisis that can destroy us spiritually. One small mistake will not cause a person to be lost, but every unresolved conflict and every unconfessed sin allows Satan to get his foot in the door. We must confront problems honestly and quickly.
Fourth, forget eternal security. It is possible for our eternal salvation to be secure, but it is not possible for it to be unconditionally secure. Millions incorrectly assume that the theology of "once saved always saved" is scriptural. The sober warnings of Scripture against backsliding and apostasy, however, fly in the face of this theology of deception.
Peter said, "Give diligence to make your calling and election sure: for if ye do these things, ye shall never fall: for so an entrance shall be ministered unto you abundantly into the everlasting kingdom of our Lord and Saviour Jesus Christ" (II Peter 1: 1 0-11). Clearly, failure to add to our lives faith, virtue, knowledge, temperance, patience, godliness, brotherly kindness, and charity will bar our entrance into heaven.
One of the easiest ways to lose salvation is to think that it cannot be lost. "Let him that thinketh he standeth take heed lest he fall" (I Corinthians 10:12). If it is impossible to fall from grace, why be careful? Paul said, "Work out your own salvation with fear and trembling" (Philippians 2:12).
On January 28, 1986, the space shuttle Challenger exploded three seconds after liftoff. All that was left of the vehicle designed to complete an assigned mission were the charred remains of the forward section. Today, two decades later, Challenger is nothing but a sad footnote of history.
But Challenger's fate does not have to be ours because God saved us for victory not defeat. Zachariah's prophecy that foretold that Jesus would save us all the days of our lives to serve Him in holiness and righteousness (see Luke 1:75), is a promise of a relationship with Jesus that can survive and even flourish in any environment.
FEBRUARY 2006 3