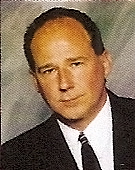 By Darin Bowler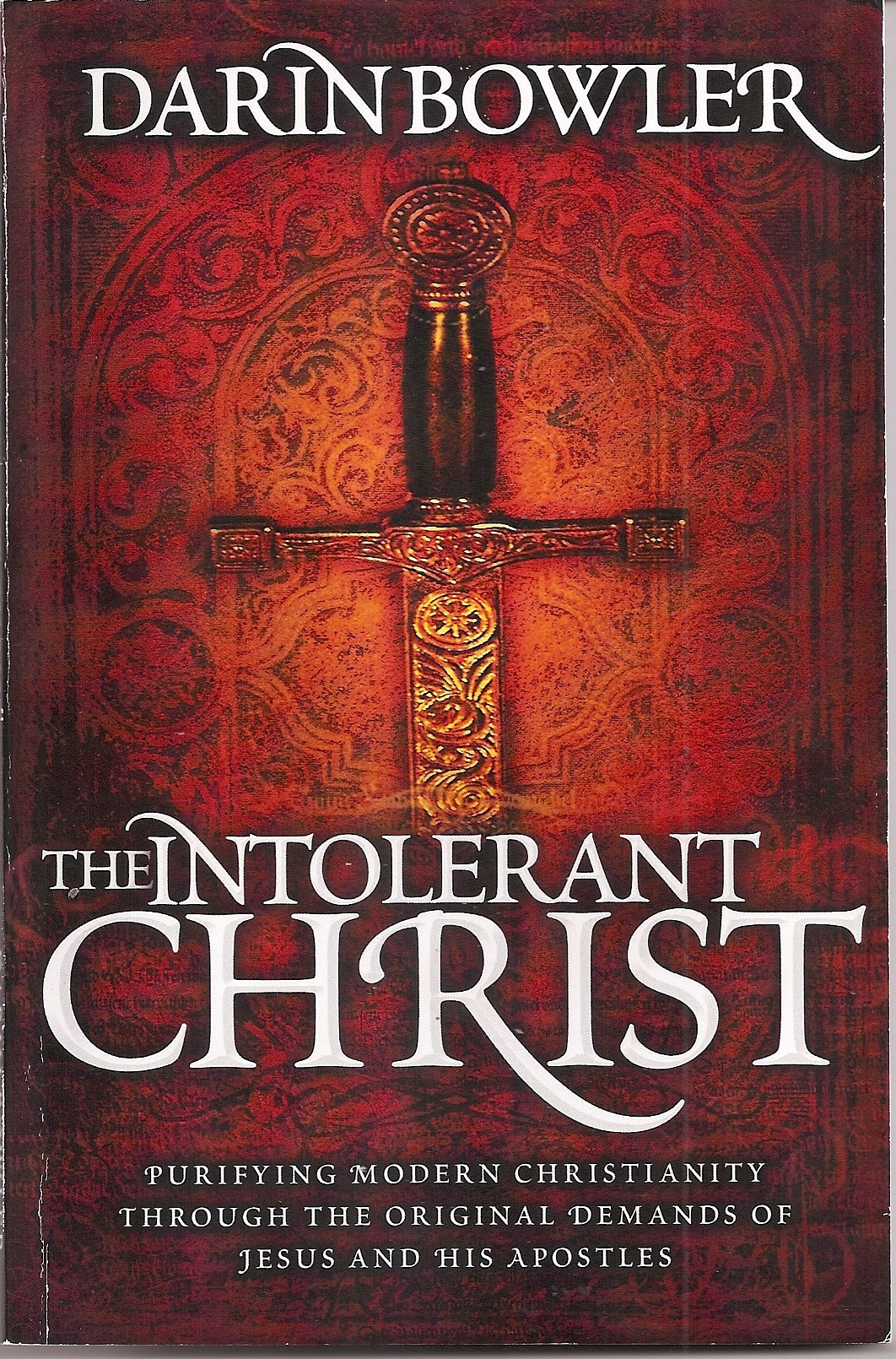 Within the Bible we find many different men and women that were powerfully utilized by God in order to bring about change and moral progress amongst His people.
There were certain individuals that were raised up and uniquely commissioned by God Himself to step onto the scene at crucial moments in the nation of Israel's history.
On God's behalf they would preach and prophesy and boldly declare what the will of God was. These prophets and leaders were mightily empowered by the Spirit of God.
And of course it is only proper that we hold them in high esteem.
But there was a certain man of God that Jesus Himself referred to as "a prophet and more than a prophet."
He was John the Baptist.
In those days came John the Baptist, preaching in the wilderness of Judaea, and saying, Repent ye: for the kingdom of heaven is at hand…And the same John had his raiment of camel's hair, and a leathern girdle about his loins; and his meat was locusts and wild honey.
Then went out to him Jerusalem, and all Judaea, and all the region round about Jordan, and were baptized of him in Jordan, confessing their sins (Matthew 3:1-3; 5-6).
John the Baptist was born of a priestly heritage.
His father was a Judaic priest by the name of Zacharias.
His mother was a direct physical descendant of Aaron himself (the very first high priest).
The Bible tells us that John grew and became strong in spirit.
That means he wasn't timid, reluctant or a bit slow to speak the truth.
He lived and preached in the wilderness and clothed himself in camel's hair.
His diet consisted of locusts and honey.
Now no doubt there were some who considered him to be some type of a "fanatic" or a "radical." (God's prophets usually were considered such).
They always possessed those certain, unique qualities and characteristics that the times demanded in order to bring about a significant change.
These were the kinds of individuals that really made a difference.
Now we can use our imaginations and suppose that John the Baptist was quite often the subject of many heated conversations:
"Why I heard him call those poor fellows a bunch of vipers!
Right while he was preaching!"
"Can you imagine that man?
Living in the wilderness like an animal, preaching like a wild man?"
"Hey, Zacharias, maybe you should have a little talk with your son!"
But Zacharias could often think back and remember that day in the temple when an angel appeared to him.
The angel told him that Elisabeth was going to have a son and they were to name him "John."
He was told that John would be great in the sight of the Lord and that he would be filled with the Holy Ghost from his mother's womb.
He would turn the hearts of many in Israel back to God and he would turn the disobedient to the wisdom of the just.
He would make ready a people prepared for the Lord! Maybe Zacharias didn't understand it entirely, but one thing he knew for sure was that his son was obviously preparing the way for something big.
You see, in the divine plan of God there had to be a John the Baptist before there would be a ministry of Jesus Christ.
John the Baptist was hand-picked and commissioned by God to create a certain climate (environment) in Israel that would be conducive for them to receive their Messiah.
God raised up a prophet that would make ready a people prepared for the Lord.
Whenever it came time for a deep, genuine conversation and significant change amongst God's people, God never sent a coddler.
He sent men with fervor and passion.
He sent men who were unafraid to declare the will of God.
Now the very first spoken words that we find recorded of John in the New Testament actually embodied his entire ministry and purpose:
In those days came John the Baptist, preaching in the wilderness of Judaea, and saying, Repent ye: for the kingdom of heaven is at hand (Matthew 3:1-2).
It mattered not to John if you were a barbaric Roman soldier, a "religious" official or even a king.
The message was the same: Repent!
And thus began one of the most fundamental and primary doctrines of the New Testament concerning salvation.
Well, today things are no different from what they were in John's day.
That which was required of everyone then is still required of everyone now: Repent!
Even the Lord Jesus Christ Himself said:
Except ye repent, ye shall all likewise perish (Luke 13:3).
You will notice that this was not some lone isolated comment directed only to the hearers of Jesus' words that day, but it is in fact a command directed to every human being in every place everywhere. Paul had this to say:
God…commandeth all men everywhere to repent (Acts 17:30).
Peter had this to say:
The Lord is…not willing that any should perish, but that all should come to repentance (II Peter 3:9).
It is interesting to me how often this vital ingredient seems to be left out and not even mentioned by our modern "Christian" artists, entertainers and traveling evangelistic faith-healers when it comes to the subject of salvation.
If an individual truly believes "in" or "on" Jesus it means that he will obey Jesus.
It is absurd to claim a belief in Jesus and then ignore Him.
Once an individual "believes" in Jesus the first thing he needs to do is repent.
Now there are many varied definitions out there of what repentance is but why don't we look to Jesus and the Bible itself for the clearest definition and understanding of the word.
And God saw their works, that they turned from their evil way (Jonah 3:10).
God noticed an active response to Jonah's preaching.
And He noticed a visible, distinguishable change in their behavior.
The New Testament word for "repentance" is "metanoeo" and it literally means "to change."
It reflects a change in thinking which then produces a change in behavior.
Repentance initially involves asking God to forgive us of anything and everything we've done wrong in our lives.
And then, from that point on, we endeavor to live a life in accordance with and obedience to His Word.
That is true repentance.
Repentance doesn't mean that you've now become perfect, but remember, it does mean you've made a change.
A change that affects you mentally, spiritually and yes even physically.
When you truly recognize and acknowledge the fact that Jesus Christ is LORD, a major paradigm shift should occur in your life.
He is now the Master; you are the slave.
He is now the Teacher; you are the student.
Notice what Paul said about repentance:
Now I rejoice, not that ye were made sorry, but that ye sorrowed to repentance: for ye were made sorry after a godly manner…for godly sorrow worketh repentance to salvation…for behold this selfsame thing, that ye sorrowed after a godly sort, what carefulness it wrought in you, yea, what clearing of yourselves, yea, what indignation, yea, what fear, yea, what vehement desire, yea, what revenge! In all things you have approved yourselves to be clear in this manner (II Corinthians 7:9-11).
The Apostle Paul stated here that "godly sorrow" produces a genuine repentance.
A repentance that then fosters indignation, a passion for righteousness, spiritual zeal and even a fear of God.
Godly sorrow produces a repentance that manifests and reflects a notable change in one's life – a change for good.
So what then is "godly sorrow"?
Godly sorrow can be defined as a "good guilt."
A healthy acknowledgement or recognition of the fact that one is indeed guilty and the ability to "feel" bad about doing bad.
Now let's discuss godly sorrow.
Paul said:
There is therefore now no condemnation to them which are in Christ Jesus, who walk not after the flesh, but after the Spirit (Romans 8:1).
I have noticed some that have casually utilized this passage as some sort of a "safety net" or a "shield" to protect them from feeling any condemnation or guilt, even if they are in fact guilty!
Even if they've mistreated someone or lied you still may get, "Oh well, there is therefore now no condemnation…" the passage says that there is no condemnation to them in Christ Jesus who walk after the Spirit.
Apparently, there is however, condemnation remaining to them which walk after the flesh.
So what then does it mean to walk after the flesh?
To walk after the flesh means you choose to serve your own will above God's will.
Your desires and personal preferences matter more than God's, and if we voluntarily choose to consistently walk after the flesh, ultimately there is condemnation:
Now the works of the flesh are manifest, which are these; adultery, fornication, uncleanness, lasciviousness, idolatry, witchcraft, hatred, variance, emulations, wrath, strife, seditions, heresies, envyings, murders, drunkenness, revellings, and such like; of the which I tell you before, as I have also told you in time past, that they which do such things shall not inherit the kingdom of God (Galatians 5:19-21).
As mentioned earlier it seems that some use Romans 8:1 as a scapegoat clause to mean: "Even if I do wrong it's still okay because there is no condemnation to them who are in Christ Jesus." Perhaps it is just an automatic response or some type of "defense mechanism" that kicks in at an attempt to alleviate any "feelings" of remorse for something done wrong.
Instead of just facing up to the fault they try to ignore it.
But I contend that sometimes a little bit of guilt (godly sorrow) can be a good thing.
If I've done something wrong, I want to know it.
I don't want to continue on in blind ignorance, unaware of my follies and transgressions.
If we are doing something wrong or displeasing to God we need to be made aware of it.
There needs to be a sense of uneasiness or conviction about it. Something's terribly wrong if there's not.
And herein do I exercise myself, to have always a conscience void of offense toward God, and toward men. (Acts 24:16).
Godly sorrow, then, is a God-given consciousness and an awareness that can compel us to make things right.
In fact, godly sorrow can make us miserable until we do make things right.
Having this God-given ability is one of the things that separate us from the animal kingdom.
You see, we all possess a certain amount of dignity about us just because we're human.
In fact, there is even a certain element of "divinity" within every human being simply because he is human.
We as human beings are eternally living spirits housed within temporary, fleshly bodies.
Bodies that were made in the image of God Himself!
And we were not put on this earth to think, act, behave, and live like common animals.
We have a much higher calling than that.
We are here to serve our Creator with a certain dignity that is reminiscent of His own dignity.
We are here to serve God in obedience and holiness according to His rules.
We should consider ourselves very fortunate that we possess this awareness and ability to know who He I sand what He expects and desires from us.
We should be thankful that we even have a conscience that is capable of feeling remorse.
Just feeling remorse, however, is not enough to save us.
It is only the inner monitor that guides us in the right direction.
Here is an example of godly sorrow in action:
Therefore let all the house of Israel know assuredly that God hath made that same Jesus, whom ye have crucified, both Lord and Christ.
Now when they heard this they were pricked in their heart, and said unto Peter and to the rest of the apostles, Men and brethren, what shall we do?
Then Peter said unto them, Repent…(Acts 2:36-38).
When Peter declared to the crowd that Jesus was both Lord and Christ (God and the Messiah) and that they had brutally crucified Him, something happened deep inside of them.
They were "pricked in their hearts."
Something broke on the inside and they were now standing in the prime condition and perfect frame of mind to finally cry out, "What shall we do?"
Their hearts were laid open to receive the remedy for their sin-stricken souls.
We are again living in days when we need this same kind of heart-cutting preaching.
Preaching that declares plainly what is right and what is wrong according to the Word of God. Preaching that fosters a godly sorrow, breaks hearts and humbles proud spirits.
Why?
Because:
The LORD is nigh unto them that are of a broken heart; and saveth such as be of a contrite spirit (Psalm 34:18).
Thus saith the LORD, The heaven is my throne, and the earth is my footstool…but to this man will I look, even to him that is poor and of a contrite spirit, and trembleth at my word (Isaiah 66:1-2).
Even though He is the Almighty Creator of the heavens and the earth, He is never too high to heed the prayer of a humble, broken man.
It is said that much of what we are or ever become depends greatly upon our decisions.
I've heard it said, "We make our decisions, and then our decisions make us."
The truth is even the destiny of our souls can depend much upon how we respond to our guilt. Peter and Judas both betrayed and denied Christ.
But each one reacted differently to his guilt.
One became a powerful, influential apostle who wrote part of the New Testament.
The other committed suicide. Guilt that is not properly dealt with can render an individual spiritually "paralyzed," feeling immersed and powerlessly lost within a sphere of hopelessness.
If there is an unhealthy pondering and preoccupation with all of our own faults, weaknesses, temptations, inconsistencies and failures it will rob us of ever becoming effective, influential Christians.
This is where a good understanding of the power of the blood of Jesus comes in:
But if we walk in the light, as he is in the light, we have fellowship one with another, and the blood of Jesus Christ, his Son, cleanseth us form all sin (I John 1:7).
Walking in the light does not mean walking in perfection and never falling.
It means walking in the knowledge of who Jesus really is (God in flesh) and believing His words to be true.
This "light" enables us to see (recognize and identify) what is sin.
Once we recognize sin, we are privileged to have access today to the same blood of Jesus that was shed at the Crucifixion to cleanse us from our sin.
The next verse tells us how to access and apply the blood:
If we say that we have no sin, we deceive ourselves, and the truth is not in us.
If we confess our sins, he is faithful and just to forgive us our sins, and to cleanse us from all unrighteousness (I John 1:8-9).
That word "faithful" means "every time."
The cleansing power of the blood of Jesus is a consistently reliable source of soul-cleansing in time of need.
Of course, God is very displeased with our sins and our wrongdoings.
Not only do we suffer for them but quite often others suffer as well.
The truth is some people may never forgive us for the things we've done.
The embarrassment, shame, heartache or misery that we may have caused others may never be forgotten by some people.
But we do have to realize that God does fervently love us.
We were born on this earth to be His own children.
And in spite of our past sins, our present sins and even our future sins, there must come a time when we finally cross that line and enter into that dimension where Jesus Christ truly, really, genuinely is LORD.
Let us therefore come boldly unto the throne of grace, that we may obtain mercy, and find grace to help in time of need (Hebrews 4:16).
The above article, "The Fruit of Godly Sorrow," is written by Darin Bowler. The article was excerpted from the fourth chapter of Bowler's The Intolerant Christ.
The material is most likely copyrighted and should not be reprinted under any other name or author. However, this material may be freely used for personal study or research purposes.