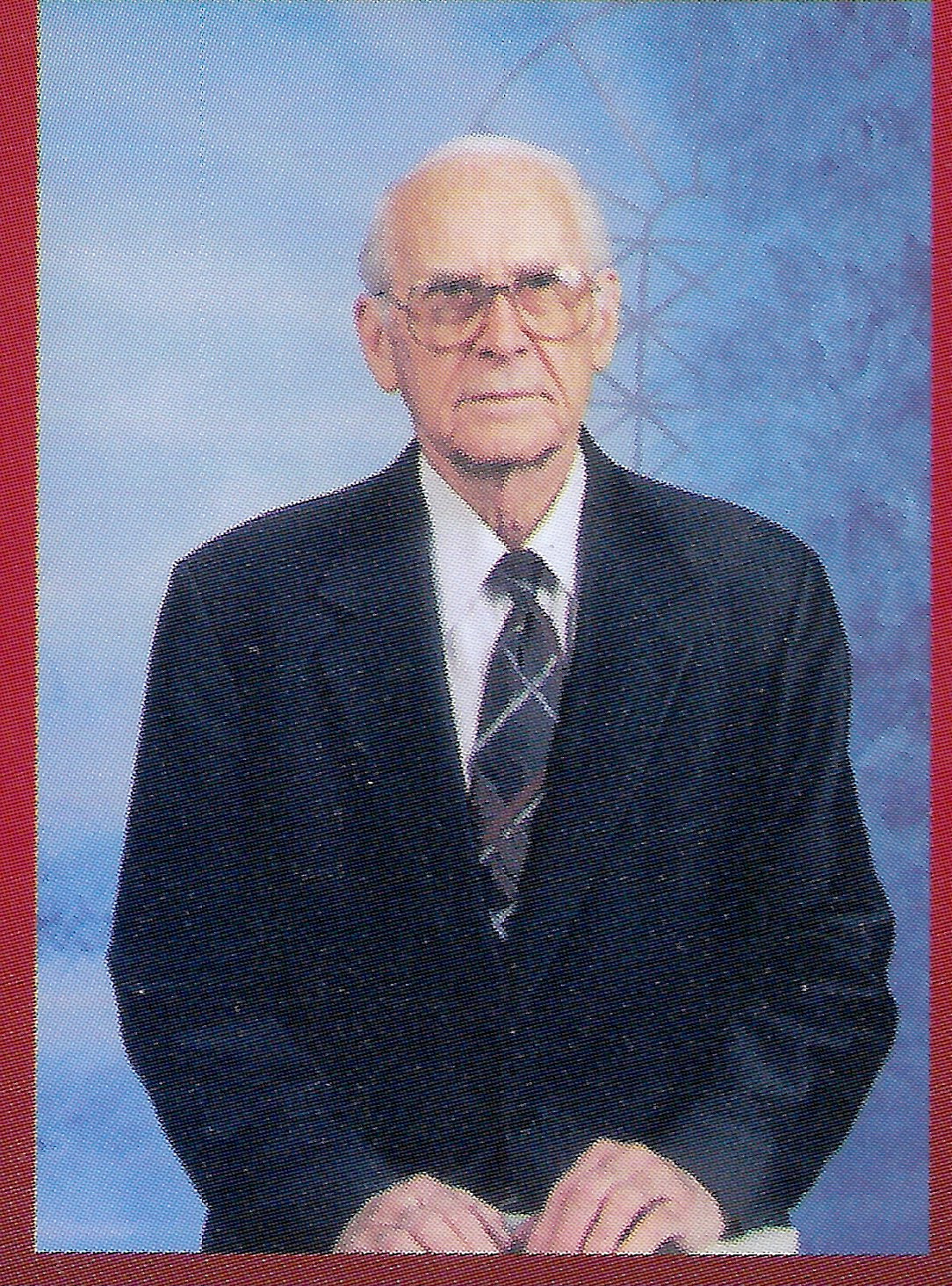 By T. W. Barnes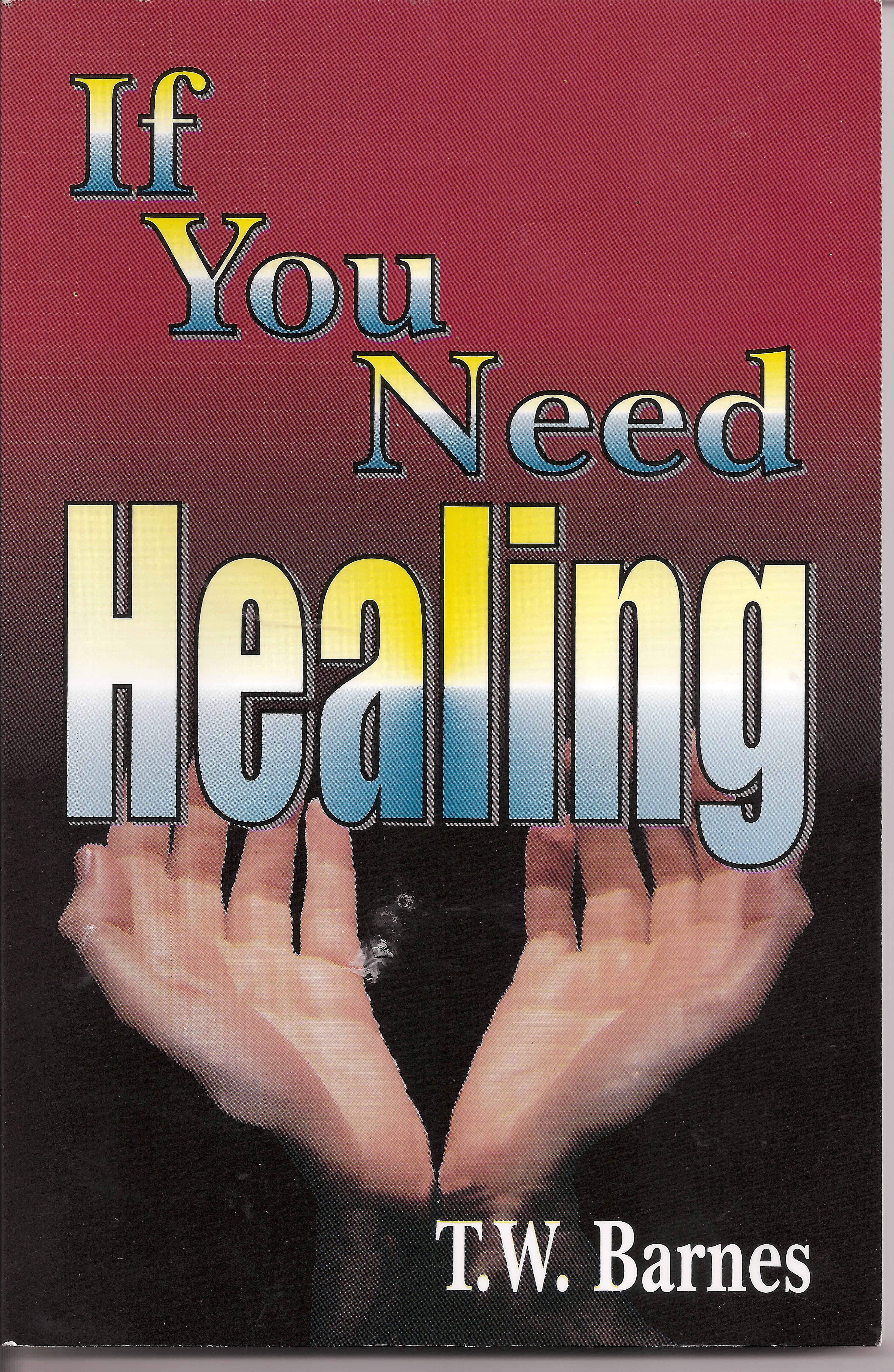 Let me introduce to you the Great Physician. Isaiah 53:1-5: "Who hath believed our report? and to whom is the arm of the Lord revealed? For he shall grow up before Him as a tender plant, and as a root out of dry ground: he hath no form or comeliness; and when we shall see Him, there is no beauty that we should desire Him. He is despised and rejected of men; a man of sorrows, acquainted with grief: and we hid as it were our faces from Him; he was despised, and we esteemed him not. Surely He has borne our grief, and carried our sorrows: yet we did esteem him stricken, smitten of God, and afflicted. But he was wounded for our transgressions, He was bruised for iniquities: the chastisement of our peace was upon Him; and with His stripes we are healed." Isaiah wrote this before the cross; after the cross the Apostle Peter wrote, "…by whose stripes ye were healed."
Whenever a sinner repents, salvation is there. God does not have to perform a special miracle to get divine healing to earth; it is already done, in the mind of God. In His mind the plan of salvation was complete at Calvary and every sinner on the face of earth can be saved the minute he accepts God's plan. You accept it, you don't pray it down; it is already here.
I want to introduce to you Jesus: 1 Timothy 3:16: "…God was manifest in the flesh, justified in the spirit, seen of angels, preached unto the Gentiles, believed on in the world, and received up into glory." Before the first star ever twinkled, He was God. Before this earth was as big as a grain of sand, He was God. And He is God now. There is absolutely no change in Him. We could never dream or imagine the love and compassion that flows through Jesus Christ. If all the love and compassion could be drained out of every human being on the face of the earth and poured into one man, it still would not be enough to equal the love and compassion in our Lord and Savior Jesus Christ.
While walking in the woods one day praying and pleading with God to heal, the Lord spoke so plainly and asked me this question: "What are you trying to do, convince me I ought to heal the sick? Don't you know that I am more interested in those sick people than you are?" He said, "Just be an instrument tonight, and tell them about Me
That night every single person who came through the line was healed. Deaf, crippled, it made no difference what the affliction—everyone was healed. One little girl four years old had never walked in her life; she could not hold her head up, her legs were as limber as a dishrag. That night she leaped to her feet healed. Oh, the Great Physician, the Healer, was walking up and down the healing line that night. I cannot take any credit—I am just an old instrument saying, "Here I am Lord, if you can someway manage, to get through me, use me." We must not get lifted up. I learned a long time ago Jesus could speak through a donkey. He can make a dead, dry stick turn green and bear fruit over night. So really, it is no glory of mine. I am here to lift up Jesus and tell you that He is alive forevermore.
The Name of Jesus is above every name in heaven and earth. The Bible tells me that every knee in heaven bows to the name of the Lord Jesus Christ. When the angel told Mary she would conceive and bring forth a son, he told her His name would be Jesus. The old prophet said, "Unto us a child is born unto us a son is given, and his name shall be called wonderful, counselor, the mighty God, the everlasting father, and the prince of peace." Oh what a wonderful name! Jesus said in John 55:16: "…whatsoever ye shall ask of the Father in my name, He may give it you." John 14:14: "If ye shall ask any thing in my name, I will do it. Go ahead, Gabriel and Michael and all the seraphims-worship His name and glorify His name. We will glorify His name here while you do it up there.
Look at the power of His name on earth: "Every knee shall bow and every tongue shall confess." We as Christians already bow and we already confess and we already shout His name. I have news for you. Every king and every dictator whether in the grave or out of the grave will get on their knees before His name. Every preacher whether he believes Jesus is God or not, will get on his knees before Jesus, because every knee is going to bow.
We read in Acts 2:38 power in this name remits sin. No other name has this power—only the name of Jesus. Peter said, "Repent every one of you and be baptized in the name of the Lord Jesus Christ for the remission of your sins…" We can ask forgiveness for our sins and He will forgive us, but there is something else we must do to get those sins remitted.
We have in our life the sin Adam passed to us—it is not our own. We were born in sin and shaped in iniquity. I can repent and ask God to forgive me for lying, cursing, and doing things that I should not, but what am I going to do about this old nature passed on to me? Be baptized in the name of Jesus Christ and get it remitted. Every trace of it disappears from my blood and my bones and the marrow of my bones by the power in the name of Jesus Christ.
Oh, the power of His name. Peter said to that poor crippled man, "Silver and gold have I none; but such as I have, give I thee: In the name of Jesus Christ of Nazareth rise up and walk." Then the apostles were called before the council and asked how they did it. Peter stood and said, "…by the name of Jesus Christ of Nazareth, whom ye crucified, whom God raised from the dead, even by him doth this man stand here before you whole."
The power of His name is known in hell. Oh, yes, Jesus is known in hell. Every devil, demon and fallen angel knows Him. When He left the cross, He went to hell and took the keys from the devil and he came back and shouted to the world, "I was dead, but now I am alive forevermore and I have the keys to hell and death. Every demon is under my power and dominion. Lucifer himself is under my power and dominion. I am the conqueror. Remember when the demons said, "Jesus we know and Paul we know, but who are you fellows?" Yes, their names are known in hell.
Revelations 1:8: "I am Alpha and Omega, the beginning and the ending, saith the Lord, which is, and which was, and which is to come, the Almighty. Verse 11: "…I am the first and the last…" Since we know the power this name carries in heaven, on earth, and in hell, breathe it every once in a while, while you read this. As much as we love the name and as much power as there is in the name, let us never separate it from the person Christ Jesus.
If the night we got married, my wife told me now I have your name and that is all I want; I am going back to Mom, I would have been very upset. When I was baptized in His name, I took on His name and I want Him to stay right with me. I want the person and His name because I love Him. He is the healer, and He is the only person in the world who can forgive sins and cast them into the depths of the sea. We know this name; let's use it. We know the power that is behind it; we know it will drive out devils. We believe in it, we have been baptized in it; we have seen it work. Let's use it. Let's love that wonderful name of Jesus.
Every miracle that Jesus worked, He worked with the spirit. He said, "It is not me, (the flesh) that doeth the work but it is my father that dwelleth in me." He sent that spirit back to the church and into the bodies of believers. One of the greatest faith building scriptures in the Bible is Matthew 28:19: "Lo, I am with you always, even unto the end of the world." He is with us this very second. No other time in all the world will He be closer to us than He is now. He was no closer to us when we received the Holy Ghost, than He is now. As long as we have His spirit, He is close. When we get to the throne, we will not be any closer to Him than we are now because He is in our heart. He is in us right now, and He has faith to move mountains. Every gift of the spirit He operated instantly and that spirit is within us now. We need to open up and let it flow.
Everybody that has arthritis ought to be healed. Every limb ought to be straightened out in Jesus name, right now. Since He is with us, this Word I am writing about is the irresistible Word of God. You ask the question: "Can mortal man speak the irresistible words of God? Oh yes, when the anointing of the Holy Ghost takes hold of the Word, not my word or your word, but when the Holy Ghost takes hold of this Word, it becomes irresistible! Accept healing now! God's Word is irresistible. Jesus or God's name is irresistible. That is a salvation name. Oh, that lovely name!
God's spirit is irresistible. It flows and flows and flows. Those poor disciples were shut up in the upper room scared half to death, but all of a sudden there came a sound from heaven like as a mighty rushing wind. Devil, you can't stop this. Get out of here; you will get run over. You will get blown out of your boots. This is the Holy Ghost coming down. It came from heaven. And it came with a sound—people speaking in tongues. It can be heard around the world—the rushing mighty wind. This great church is spreading it around the world.
Once the spirit of the Lord lifted me into a vision. I saw a great ball of fire coming from heaven. It seemed to be dropping at the speed of light, and, as it came closer to the earth, it grew larger and larger until it was finally half as big as the earth. It was not like a star, but it was such a blue wonderful, holy light. All of a sudden it looked like a powerful wind struck it and it swept around the world into every Dark Continent in every place all over the earth. This wonderful light suddenly exploded, and then out of the explosion there poured light and carloads of diamonds and pearls and precious stones as big as hail stones bouncing and rolling upon the earth.
I looked in wonder and saw ministers begin to pick up those beautiful precious jewels, which I then knew were the gifts of the Spirit. I witnessed the latter rain, the Holy Ghost coming down, as a mighty rushing wind and spread around the world. As the ministers picked up the gifts of the Spirit, I heard a voice out of heaven saying, "Look." I turned and looked and as far as I could see, multitudes of people all filled with the Holy Ghost were standing abreast. I heard the voice say, "There are a hundred million of them. A hundred million swept unto the kingdom of God in the end time latter rain.
I am not saying that is all. I do not know what period or scope of time this covered. I did not see that. But I know one thing, if we exalt the name and preach the name to the world multitudes will be swept into the kingdom of God. God is not in a corner; the devil is in the corner. He knows his time is short. God is not in a jam. We have supernatural power flowing at our fingertips.
I would not have a hard time explaining we are made out of atoms—that everything seen is made out of atoms. They are God's building blocks. Even though we never saw one or heard one or tasted one or smelled one, we believe in atoms. We know a bomb made of atoms exploded and just about blew up things, and it could happen again someday. We believe in those invisible things called atoms.
The supernatural spirit of Almighty God holds those atoms in His hands, every one of them. There is something beyond the atom—the electron, and the neutron and beyond them is the spirit of Almighty God. Every atom obeys Jesus. He could speak to all the atoms in a planet and in a moment they would disintegrate. He could speak to the atoms in space and another planet would come into being. He can speak to bones in human bodies and they will grow. He can speak to an empty eye socket and make an eyeball, because it is made of atoms, and he controls every one of them. He is creative. His Word is creative. This is a mighty faith I am talking about.
We need to move into this great dimension. We never know when we will need to be in a higher dimension to be healed. Doctors can go so far and then shake their heads and walk out. But Jesus never had to shake his head and walk out. Every funeral He went to, He resurrected the dead. Whether they were dead a few hours or a few days or four thousand years, it didn't make any difference. He can call every atom together that made the body already gone back to the earth and he will stand on his feet as perfect as he was when he died. All is in His hands. Oh, church, wake up; supernatural power is at our fingertips.
The prophet of God came to Hezekiah and said, "Hezekiah, you are going to die and not live. I just heard from heaven." Isaiah was a great prophet. Who would doubt the prophet's word? Hezekiah turned his face to the wall and wept and prayed. Although God had sent him a message, he changed the mind of God with his tears. God added fifteen years to his life. There is one thing Hezekiah knew; he knew God was at his fingertips, and he could talk to Him.
Moses changed God. When God wanted to destroy Israel, Moses stood in the gap. I want you to know God listens to His church. He listens to His church because we are His bride. The Bible speaks of the solar system growing old like a garment. I do not know how many millions of times they have gone out, or how many times God recreated them over the billions and trillions of years. Some say they only last a couple hundred billion years and then they start all over again. I don't know, but I can tell you one thing—after they have burned out ten hundred billion times, the bride of Christ will still be standing at His side. He loves us; we are the apple of His eye. We have a right to ask. He wants us to ask. He begs us to ask. Ask. Ask of Me. You have not because you ask not. Ask; I want you to do it. I want to help you.
I didn't have much when I got married during the depression, but I would have given my bride the last dime in my pocket. The Lord Jesus Christ will give us anything He has. I want you to see Him bowed over the whipping block. "What are you doing, Jesus? Why are you allowing them to do that? You could call a legion of angels. Why are you letting that Roman soldier beat you with that cat of nine tails? Why don't you blow him out of existence?"
Gabriel and Michael no doubt had to be pushed back. He might have said, "Get out of the way you angels, stay back. This is in my plan; I have to do this; let them whip me because from these stripes will flow miraculous healing virtue. I will have a people I love and I want to heal them, so you angels stay back and let them whip me because every stripe means there will be healing virtue flowing out of Me." Just as the blood atoned for sin for every sinner on earth, the stripes laid upon His back released enough healing virtue to heal every human being on the face of the earth.
The Psalmist David said, "I will fear no evil, for thou art with me." Say to yourself, "I will fear no evil, for thou art with me. I am not afraid of this disease for God is with me." Fear is faith in reverse. Fear brings the curse, but faith drives the curse away. As a man thinketh in his heart so is he. We will not let the devil scare us; we scare him. How? Oh, it is so easy to scare the living daylights out of him and make him a nervous wreck. Just start saying, "Jesus." Just sing, There is a fountain filled with blood, drawn from Emanuel 's veins.
I command you to stop this foolishness of letting the devil do the talking and backing you up in a corner and telling you a bunch of junk. In the name of Jesus tell him to get out! The devil can never conquer us or destroy us as long as our faith is in Jesus. The devil will slip up on your side and say, "Aren't you scared? Say back to him, "See that angel up there? He is shining up the chain and getting ready to wrap it around your neck; aren't you scared?" Let's preach to the devil. Preach the name; preach the blood.
How can we turn our faith on? II Corinthians 4:18: "While we look not at the things which are seen, but at the things which are not seen: for the things which are seen are temporal; but the things which are not seen are eternal." We look away from the things seen. We look away from men. We look away from what the doctors say, although they are great men and are doing a great job. We have to come to a place where we look away from our aches and pain. We look away from the symptoms and look into the invisible, for we look not at things seen, but things not seen—the spirit of the living God. We look away from that cancer and look at the spirit of the living God. We look at the invisible healing virtue that flows from the stripes laid on his back. In our mind we see it. In our mind we feel it. In our mind we receive it.
That little woman said, "If only I can touch the hem of His garment I will be healed." The ones around her may have told her, "Oh, little woman you have been sick for twelve long years, and the doctors say there is nothing that can be done. Look at the crowd, you can't get to Him."
She may have replied, "But if I can touch the hem of his garment, I will be healed. The looking glass tells me I am dying, the scales tell me I am dying and can't get well, but if I can touch the hem of His garment I shall be whole. I must get through; if I can touch him, I shall be whole."
She had supernatural power at her fingertips. She pushed her way through. I shall be whole. Five more feet and I shall be whole. Three more feet and I shall be whole. One more foot and I shall be whole. One more inch and I shall be whole. And it happened. Jesus did not have to lay hands on her. Jesus did not have to say, "Be thou whole." She just crawled through the crowd and touched Him.
Do you know what He is saying to us through that? Another scripture says that since He has ascended He can be touched by the feelings of our infirmities. How do we touch Him? By looking away from things seen and looking at things not seen. Looking away from doubt, looking away from fear, looking away from pain. Dream, as the little woman did, of healing virtue flowing through our body. Instead of pain, look for healing virtue. Instead of the tumor growing, look for healing virtue and expect it to go away. In the name of Jesus you shall be whole.
What kind of picture do I hold in my mind when I am expecting a tumor to go away? I see it doing the same thing that a pin does to a balloon, it is gone in the name of Jesus. I see it going. I look away from things seen growing, and see things going, not growing. For you who are reading this and have a growth of some kind, "In the name of Jesus, I command that growth to disappear upon the authority of God's Word! It is going in Jesus name." It has to go. Remember we are not looking at things seen. We are looking at things not seen.
"You old dark winged angel of oppression that brings fear upon those who read this, your storm cloud is about to be split. The sun is ready to shine. The wind of God's Holy Spirit is ready to blow it away." Did you ever see a storm remain stationary, never moving for ten years? They all move, and this one must move. The Holy Ghost will move it. Say, "Oppression, go. In the name of Jesus, Go" It is gone.
Tongue talking folks have no need to be depressed. The Bible says that "with stammering lips and another tongue will he speak to this people and this is the rest, wherewith you may cause the weary to rest and this is the refreshing." The Holy Ghost is the rest and the refreshing. We cannot be depressed and refreshed at the same time. Let the refreshing flow, Lord. Jesus lay down in the middle of a storm and went to sleep while the disciples bailed water, scared to death, with Jesus in the boat. We may say, "Those poor weak-kneed things, no faith." But what about us? We have the Holy Ghost. We have Jesus in our heart, even closer to us than He was to them. You know why they were bailing water? They were scared. Their faith was in the storm and in the waves. They had their minds made up they were going to be blown away, and the Lord and all of them would drown.
Jesus got up and said, "Peace be still." And the lightning stopped and the wind stopped. He said to them, "Where is your faith? Don't you know I am in the boat; it cannot sink. Why are you worried about that foot deep of water in the boat? I am in the boat; don't worry." He is saying to us, "What are you worrying about? I am in your heart. You cannot die until I am ready to take you to heaven.
You know if the Lord would appear to some of us here tonight and say, "You are going to live until I come; you are not going to die," that probably would add a hundred years to a fellow's life span. He could live another hundred years by just getting rid of the fear of death. We go around as Christians scared to death all the time with Jesus in our boat. If he did take us home, we would be better off. We have it made both ways. Talk about folks who have it made, live or die, sink or swim, we have it made.
Healing virtue is flowing now. How can I bring this healing virtue into me right now? The dynamo doesn't make electricity; it pulls it out of the air you breathe. Prayer and faith does the same thing. We must believe that healing virtue is. Then when we believe it, it is ours. His flowing supernatural power is ours. Believe it and claim it in Jesus name.
This article "The Great Physician" was excerpted from the book If You Need Healing by T. W. Barnes. It may be used for study & research purposes only.