Acts: This book is a record of the apostles' actions after Christ's death. This is the only book in the New Testament with the verbatim preaching of the apostles to the lost telling them how to be saved. It records the actual accounts of various individuals being saved and the beginning of several New Testament churches.

By Timothy Mitchell
To View the Entire Article, Click Here
To Download the Entire Article Directly to Your Computer, Click Here
To View the Outline, Click Here
To View the PowerPoint, Click Here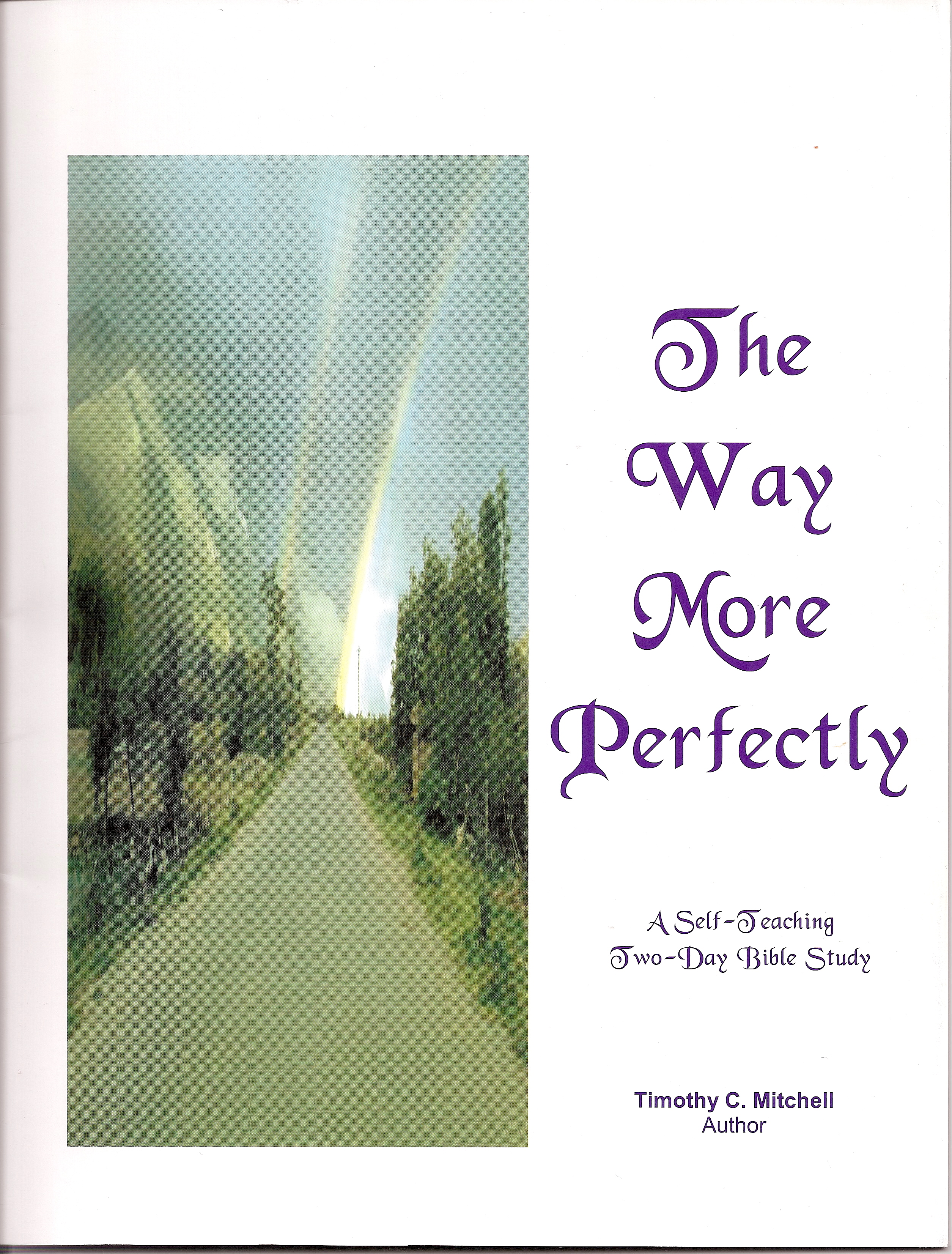 God's Word, the Source and Final Authority of Truth
The Word of God is True
John 17:17 "Sanctify them through thy truth: thy word is truth."
John 4:24 "God is a Spirit: and they that worship him must worship him in spirit and in truth." Our worship must be equally balanced like two wings on an airplane for us to maintain a proper course down the straight and narrow way. Too much emphasis on the "spiritual" tends to emotionalism and irrationality. Too much emphasis on the "letter of the law" leads to dead formalism. (See I Corinthians 14:31-33, II Corinthians 3:6.)
John 1:1, 14 "In the beginning was the Word, and the Word was with God, and the Word was God. And the Word was made flesh, and dwelt among us."
You cannot separate a person from his word. They are one and the same. So it is with God. In the Old Testament, God communicated with us primarily through His written or spoken Word. In the New Testament, God chose to reveal Himself to man in a new way or manifestation. He robed Himself in flesh and made known to us His new Name, Jesus. God became the Living Word and dwelt among us.
The Word is our Judge
Revelation 20:11-12 "And I saw a great white throne, and him that sat on it, from whose face the earth and the heaven fled away; and there was found no place for them. And I saw the dead, small and great, stand before God; and the books were opened: and another book was opened, which is the book of life: and the dead were judged out of those things which were written in the books, according to their works."
On judgment day, there will be an open book test. This is where the "test paper" of our lives will be compared to the answers found in God's textbook, the Bible. For example, His Book says that we should not lie. He will then look in the book of our life to see if we have or have not. It is very important to know what the Bible says because the Book, not denominational or personal beliefs, will be the source from which we are judged.
The Word Cannot Be Changed or Modified
II Peter 1:20-21 "Knowing this first, that no prophecy of the scripture is of any private interpretation. For the prophecy came not in old time by the will of man: but holy men of God spake as they were moved by the Holy Ghost."
To View the Entire Article, Click Here
To Download the Entire Article Directly to Your Computer, Click Here
To View the Outline, Click Here
To View the PowerPoint, Click Here