The process of hindering prayer by crowding out is simple and goes by advancing stages. First, prayer is hurried through. Unrest and agitation, fatal to all devout exercises come in. Then the time is shortened relish for the exercise palls. Then it is crowded into a corner and depends on the fragments of time for its exercise. Its value depreciates.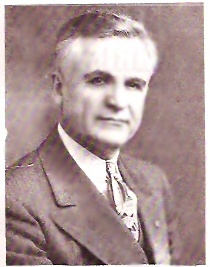 By Andrew Bar David Urshan
To View the Entire Article, Click Here
To Download the Entire Article Directly to Your Computer, Click Here
To View the Outline, Click Here
To View the PowerPoint, Click Here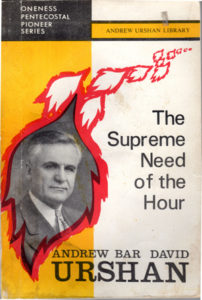 PRAYER A CURE FOR DISCOURAGEMENT
Luke 18:1. "Men ought always to pray and not to faint." "To pray or to faint"—that is often the question. Alas, fainting seems easier than praying at times! We are more driven to surrender in despair than to our knees in prayer. It is hard work to pray, but it requires no effort to faint. Prayer is active; fainting is passive. And if they pray at all, it must be an act of will energized by faith.
Prayer is rowing against the current and setting one's face up-stream; it is refusing to drift with the easy-flowing waters. To faint is to be discouraged; but to pray is to muster courage.
The easiest thing in the world is to lose heart, and the hardest thing in the world is getting one's self together in genuine prayer. "No man ever became a saint in his sleep." By dint of perseverance in prayer, when every natural instinct is crying out for soft surrender, the higher life is always achieved.
The thing we ought to do is seldom that which we find it easiest to do, and prayer is no exception. Prayer is the difficult art of refusing to faint, and it is the only alternative. Learn how to pray, and you need never lose heart.
The evangelization of the world in this generation depends first of all upon a revival of prayer. Deeper than the need for men; deeper far than the need for money; aye, deep down at the bottom of our spiritless life, is the need for the forgotten secret of prevailing, world-wide prayer.
Considering the fearful consequences of it all, something like criminal negligence has marked for years the attitude of the church toward the matchless power of prayer for the world. Shall it be no longer, or shall a change come over the church? It will not avail to pass resolutions and form prayer alliance'. For generations, great calls have been issued leagues have been proposed, emotions have been aroused, and yet the days continue evil; the kingdom of God moves faster, but slowly still, and prayer is an echo of men's lips rather than a passion from their hearts. But if fifty men of our generation will enter the holy place of prayer, and become, henceforth, men whose hearts God has touched with the prayer-passion, the history of His church will be changed.
In the early days of Methodism many of the ministers were of eccentric type. They were as rugged as they were righteous. They cared but little for conventions, but were moved mightily by their convictions. They suffered much persecution, but had great power. They were sometimes laughing stock, but when men paused to laugh they fell before God to lament.
Among this godly company was one, Jacob Kuber. He was witty, he was wise.
To View the Entire Article, Click Here
To Download the Entire Article Directly to Your Computer, Click Here
To View the Outline, Click Here
To View the PowerPoint, Click Here